NEWBURGH, NY – The Teutul clan of Orange County Choppers/"American Chopper" fame is known for many skills and habits; from building imaginative, themed motorcycles to caustic family feuding over the years, but singing?
"The one thing that I never could do is sing and I always knew I couldn't sing," said family patriarch Paul Teutul Sr. recently during a phone conversation. The purpose of the chat was to discuss a new rock album on which he performs along with son Mikey Teutul.
The album is by Frei.Wild (pronounced FRY-vilt), a German-speaking band from northern Italy that has had success in Europe since forming in 2009. Their upcoming and 16th album is titled "Brotherhood" and is due out Aug. 7.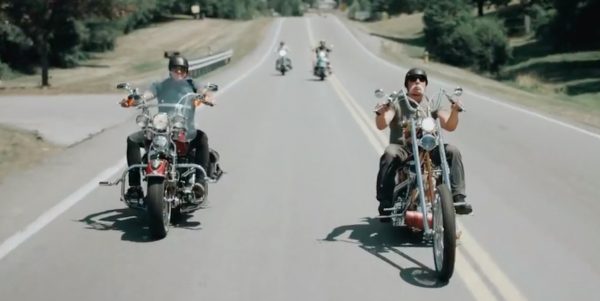 A single from it, "Fruendscaft Brotherhood" ("Friends Brotherhood"), was released last month and features riding clips and shots of Mikey on stage.
"I was doing a show in Germany and we all went out to dinner and those guys showed up. We hit it off and the rest is history," said Teutul, explaining how the collaboration came about.
The video for "Fruendscaft Brotherhood" was shot in New York City and the Newburgh area.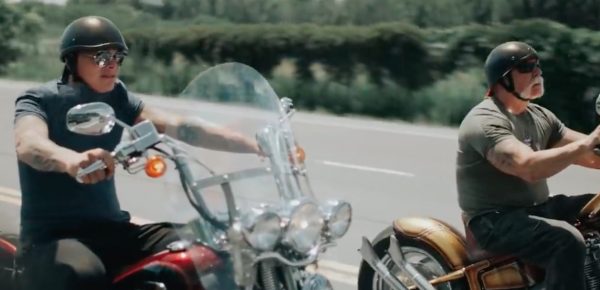 "We kinda talked about doing an album together and I really wasn't sure how that would go. But what was interesting is that when they came here and we started doing it, my part wasn't really singing, it was talking, which I thought was pretty cool because some of the music I listened to – whatever the artist is – somebody talks in-between and it's a little different," said Teutul.
"I think that what they were looking for is not for me to be a singer but they wanted a voice that's recognized around the world."
There's certainly no mistaking Teutul's gruff voice. And there's no question that Frei.Wild tapped the Teutuls to help the band gain exposure and acceptance in the U.S. "Those guys, they do want to get in the States here. I think they have great music, so they would do very well as they do in Germany," Teutul said.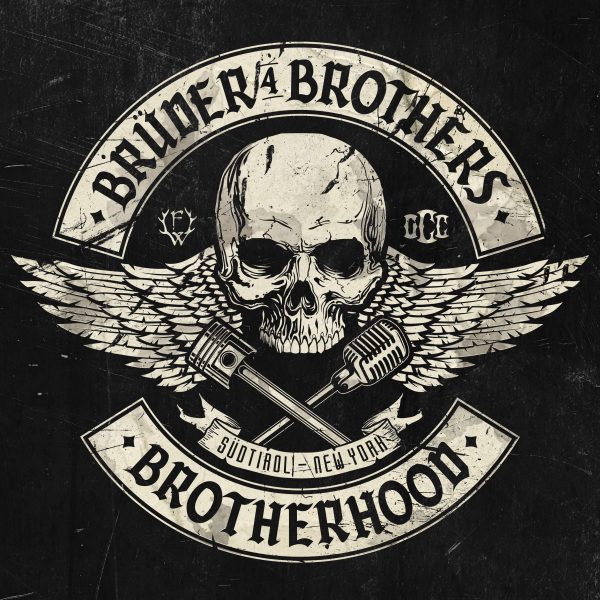 The message on the single "Fruendscaft Brotherhood" is self-explanatory. As riders, we're all in the same club, and Teutul agreed to the suggestion that rider attitudes and the makeup of the riding community have evolved over the years. The community has become more accepting.
"For me, it's always been that way," said Teutul. He recalled, "Back in the '60s, the biker was a biker. It wasn't the lawyer, it wasn't the doctor, it wasn't ladies, but today it is, and I think that's cool."
The video for the single was shot before the COVID-19 pandemic, making scenes of crowded streets in the city seem odd. Teutul said OCC being an hour and a quarter north of the city shielded area residents a bit from the pandemic's impact.
"They really got killed. They really got bombed with this," he said of those in NYC. "It was a little bit better for us. I don't think things like 100 percent stopped."
Society is slowly reopening, but the motorcycle industry has been significantly and negatively impacted. Teutul, though, sees the possibility of a rebound.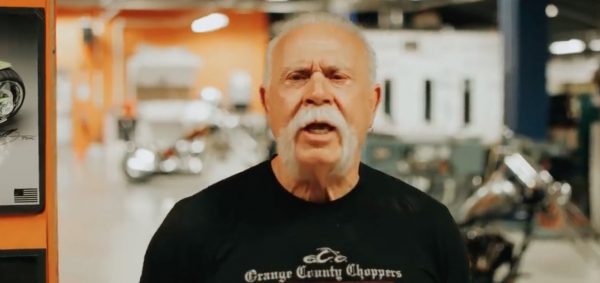 "It'll never be the same. Other businesses are being affected probably much worse than ours. But I do believe once this thing starts turning a little bit, there will be a noticeable difference; probably within six months or so," he said.
Josh Allison, a fabricator, painter and part owner of OCC, who joined Teutul for the interview, was likewise upbeat.
"People are ready to get out, people are ready to do stuff, so I think as this opens up you are going to see a fluctuation in people getting on their bikes, wanting to do riding, wanting to purchase motorcycles and get out," Allison said.
"And I think this should hopefully open up people's eyes a little bit of 'Hey, look how lucky we are to have our freedom and not be stuck in our houses.'"
Added Teutul, "How long can you stay in a house? And how long can somebody tell you stay in a house? You've gotta live life, too. I think it's important that you respect people but, listen, the world can't stop."