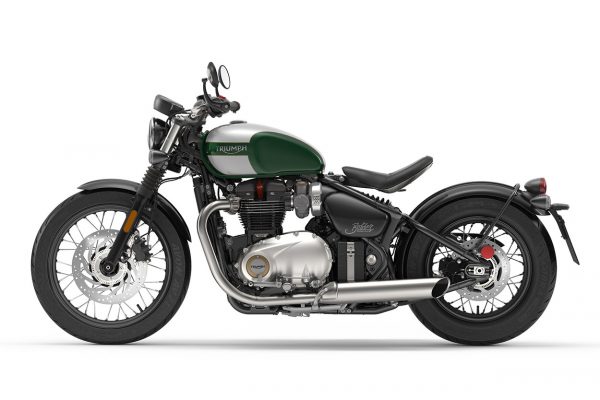 LONDON – Triumph today revealed a new throw-back bike with loads of modern amenities in the Bonneville Bobber. Just when you thought the Bonneville couldn't become more retro, it has with a solo seat, slash-cut silencers and black wire-spoked wheels. The look is both simple and captivating.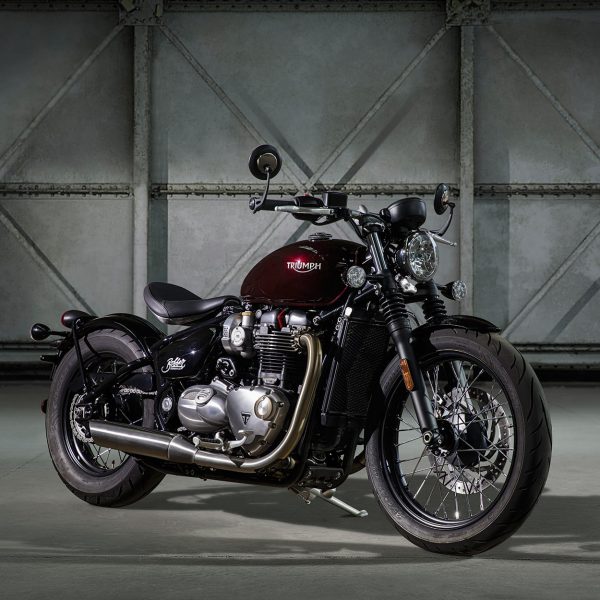 The Bobber is powered by the same 1,200cc motor used in the T120, but it has been retuned. There's more lower torque and a throatier exhaust sound.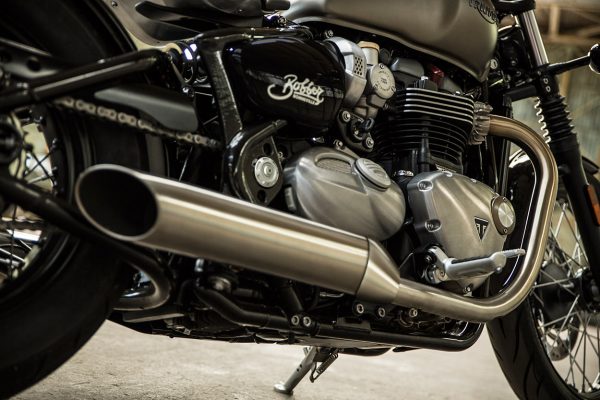 Unlike the T120 which has dual shocks, the Bobber has but one that is nestled under the seat, giving the model a hard-tail look. There's a new frame, longer wheelbase and Avon tires designed specifically for the Bobber.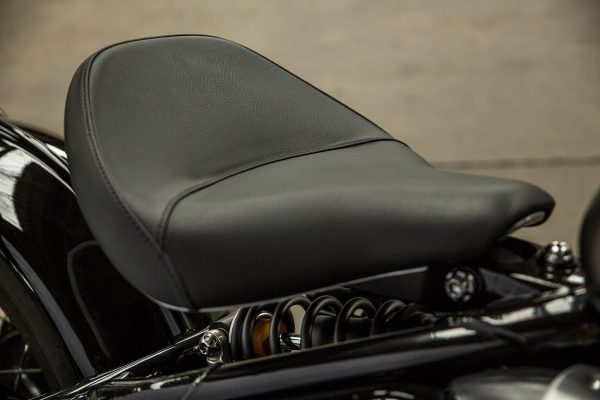 The seat, which will be available with different trim levels, is adjustable. There's a forward position for aggressive riding but it can also be shifted back and down to 27 inches for a more cruiser-like position. Among the amenities are traction control, ABS, two riding modes ("road" and "rain"), heated grips and cruise control.
Triumph is also promising a huge catalog of accessories, including ape hanger handlebars and a shock upgrade. Pricing and complete specs for the Bobber were not revealed. It's expected to go on sale in early 2017. The Bobber is a bold move by Triumph, obviously aimed at Harley-Davidson and Indian.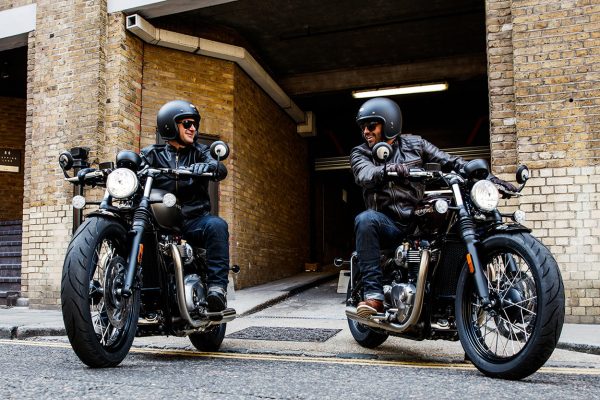 The Bobber is the second new model announced this month by Triumph. Two weeks ago, it unveiled the new 900cc Street Cup "street racer," which is pictured below. It's based on the Street Twin and has bullet seat with cowl and color-matched fly screen.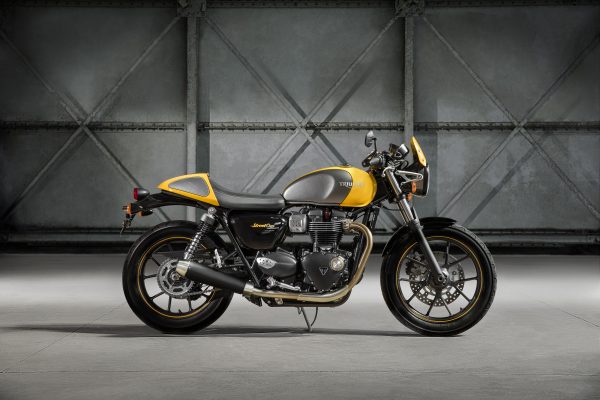 Both the Bobber and Street Cup will have 10,000 mile service intervals., which Triumph says "dramatically reduces the overall cost of ownership."