HINCKLEY, LEICESTERSHIRE – It's even bigger and even more expensive than the previous Rocket 3. Triumph today announced a new, limited-edition Rocket 3 TFC model for 2019, with a larger 2,458cc, three-cylinder engine and heftier $29,000 price tag.
Boasting 168 horsepower but weighing more than 88 pounds less than the prior Rocket 3, the Rocket 3 TFC will be available in December. Only 750 units will be produced. Only 225 of them will be sent to the United States.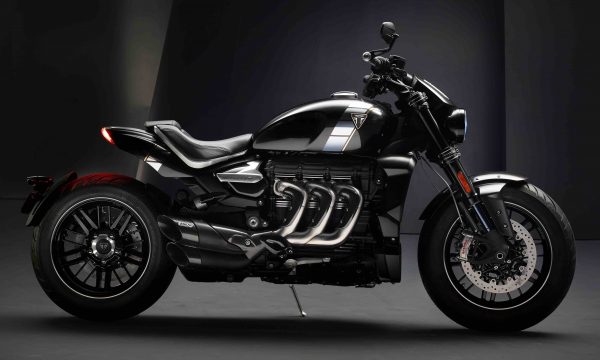 In announcing the Rocket 3 TFC, Triumph proclaimed that it has "the biggest production motorcycle engine in the world" and the highest torque as well at more than 221Nm.
Surprising, the Rocket 3 TFC will be 15 percent lighter than the previous Rocket 3 thanks to an all-new aluminum frame, an all-new single sided swingarm and carbon fiber bodywork.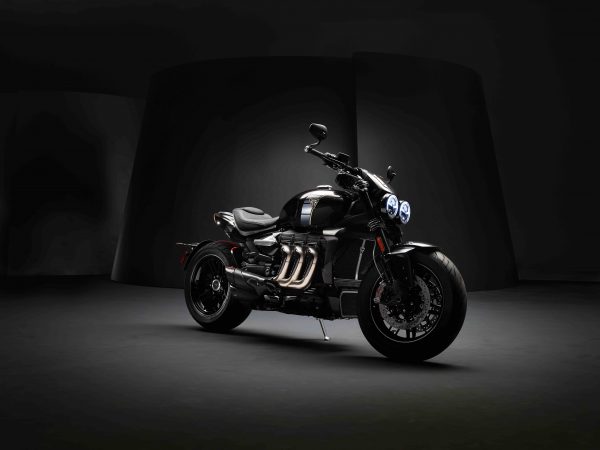 The shaft-driven Rocket 3 TFC features a 240mm rear tire and a six-speed transmission, along with ABS and traction control. It has four riding modes and shift assist. Seat height is 30.43 inches.
The predecessor Rocket 3 was launched in 2004 and looked like no other motorcycle on the planet. The redesigned version, while still distinct and outrageously muscular, looks a tad more like Ducati's Diavel models.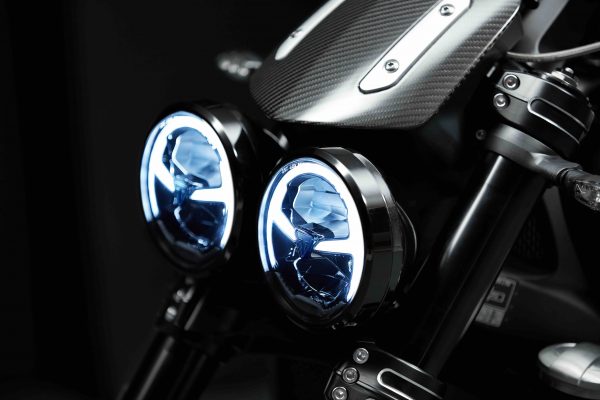 The Rocket 3 TFC – the TFC standing for Triumph Factory Custom – retains the signature dual headlamps of its predecessor. Triumph calls it the company's "most exclusive and desirable motorcycle."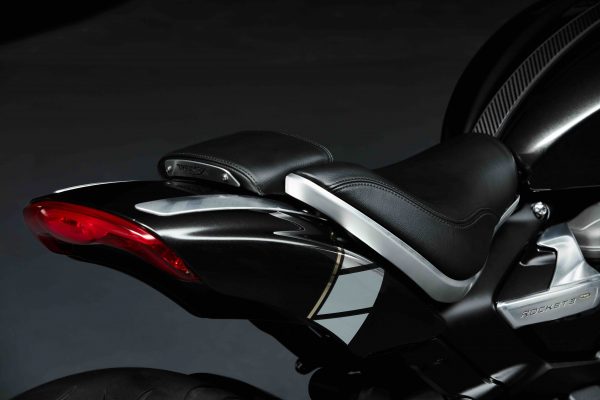 Photos courtesy of Triumph