Time for another Staff Inflection. This time RIDE-CT & RIDE-NewEngland's columnists comment on the worst stuff they've ever purchased. Not motorcycles, rather gear, parts and accessories that they've acquired over the years. In one case, the item wasn't bad, just unnecessary, while another was outright junk. Except for the belt pictures above and at the bottom, the photos simply illustrate the item covered.
Here goes with a worst stuff Staff Inflection:
Steve Smith/Safe Riding
Years ago, while at Americade, I ordered a custom Corbin seat. Convinced I needed the accessory passenger backrest that integrated with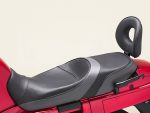 the seat, I ordered it as well. Both were well made and looked great on the bike, but I think I used it for one ride before the backrest became redundant after the addition of a top case with built-in backrest. The Corbin backrest never came out of the box again.
Anyone looking to buy a like-new oval back Corbin backrest?
Paul Siciliano/Always Riding
I would have to say the four sets of Michelin Pilot 3 tires that I bought for my BMW K 1200 RS. The tires scalloped both front and rear and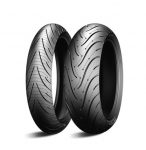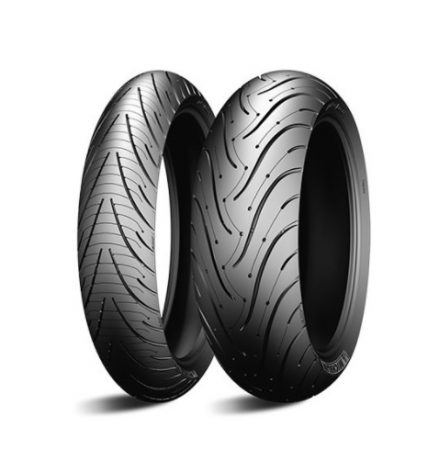 did so within 4K miles every time. With each set, it caused me to delve into the mechanics of my bike thinking something was wrong, never arriving at a reason. Michelin never once offered to evaluate or rectify any of the purchases. I currently run the Michelin P4s and have no issue. Current set is near 10k miles and wearing fine.
Bob Rosen/Dealer Perspective
I've never been able to verify the manufacturer's recommendation to replace one's helmet every five years or after it has experienced a serious impact. The cynic in me thinks this is just a ploy to get us to buy helmets more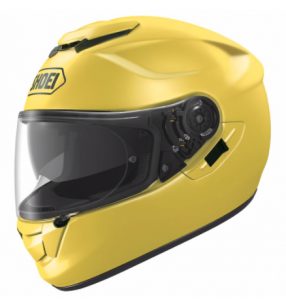 frequently. Having a helmet that was older than five years, I nonetheless decided to take the leap and replace my thoroughly broken-in helmet with a then-recently released Shoei GT Air. It had the features I was looking for and got lots of good reviews.
I went to a shop and tried on various helmets, including the GT Air. After all the "fittings," I still thought the Shoei was the helmet for me. The only issue was the overly snug fit across my face. Before buying, I use the "bite test" to verify this area of fit. That's where while wearing the helmet, you open and close your bite (touch upper and lower teeth together, and then open). If you pinch your inner cheeks, then the helmet is too snug in this area.
In this case, every other aspect of the helmet was OK, so I convinced myself that thinner cheek pads would solve the problem. The store ordered them for me and they arrived soon thereafter. After installing the new cheek pads, the fit was still pretty snug. Surely riding with the new helmet and thin pads would result in a proper bedding-in and all would be good.
It was not to be. Even after an extended number of rides, the helmet just didn't fit. Luckily I had saved my old lid. I wound up selling the GT Air for a lot less than the $550 I paid for it. An expensive lesson. Next time I'll follow my initial impression and instincts rather than hoping for a better outcome.
Victoria Zandonella/Off The Beaten Path
Scorpion EXO-500 helmet. Within a couple months of owning it, the sun shade kept falling down of its own accord. Tried to fix it and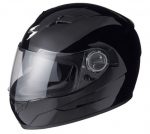 then the whole faceshield attachment on one side came apart. Had to get into a verbal war with the folks at Scorpion to send the replacement parts, which probably cost them less than $1.
Fixed the faceshield attachment but never could fix the sunscreen issue and ended up using duct tape to keep it from falling down, which was pretty unsightly. The whole affair soured me on Scorpion products. Will never go back.
Arlo Mudgett/Hill Country
The worst part I ever bought for a motorcycle was the cast aluminum clutch handle for a Bridgestone 175 street bike. The little two-stroke,

oil-injected twin was a fabulous learner bike. However, I had this tendency to dump it to my left every time I bailed; which was a lot as I learned to ride a motorcycle in an old pasture in Vermont.
Each and every time I tipped it over on its left side the weak clutch lever would snap in two. I bought at least five of those things.
On an otherwise well-engineered motorcycle, I swear the weakest link was the clutch handle. Was it the metallurgy? The casting? The design? I'll never find out because the other major Japanese motorcycle manufacturers got together and informed Bridgestone that their tires would no longer be standard equipment on their products unless the company stopped producing motorcycles. They promptly shuttered their plant in Rockford, IL.
Bud Wilkinson/RIDE-NewEngland
My worst purchase was something basic but vital. It happened more than a dozen years ago. Having just acquired a used 2003 Harley-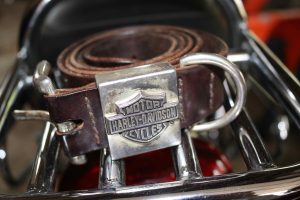 Davidson V-Rod, I went to a H-D dealership and bought a branded belt to hold up my Kevlar-lined jeans. Within a few weeks, the stitching on the belt separated, revealing the belt to be a poorly made effort. Two strips of faux leather with cardboard – yes, cardboard! – in between. Totally shoddy, overpriced merchandise.
While I did return to the dealership to make the owner aware of my displeasure, I really couldn't blame him because he only sold what the company supplied. I did like the hardware, though, so I found a good belt maker who made me a replacement out of actual, thick, high-quality leather.
The V-Rod may be long gone, but the belt still gets used all these years later. The buckle could use a bit of polishing.
Any horror stories of worst stuff to share? Feel free to comment…