BOSTON – The New Year has begun with two fewer Triumph dealers in New England.
The closure of Performance Cycles in Shrewsbury, MA after 45 years and the move by Riverside Motorsports in Medford, MA to being a Ducati-only dealer has reduced the number of Triumph stores across the six-state region to only nine.
(One New England state – Vermont – doesn't even have a Triumph dealership, and hasn't since early 2015 when Frank's Motorcycle Sales & Service in Essex Junction gave up Triumph due to what it considered onerous demands made by the British bike maker.)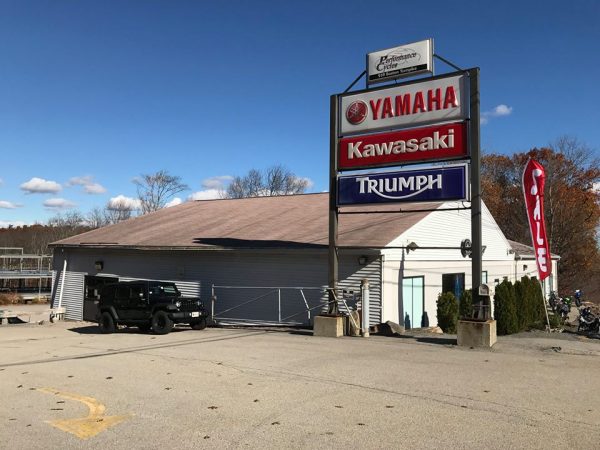 Triumph's disappearance leaves Worcester and central Massachusetts as well as large part of the Boston market without a Triumph dealer within easy riding distance.
Performance Cycles announced on Facebook on Nov. 2 that "With super heavy hearts we have had to make the difficult decision to close our shop." The dealership dates back to 1972.
Another Facebook post on Nov. 20 noted the Triumph brand had been surrendered: "We are winding down the entire operation. At this point, we are only a dealer for Kawasaki and Yamaha, no longer an authorized Triumph dealer."
The shut down of the business apparently hasn't yet been completed. A post yesterday said the store will be closed today because of pending snow, suggesting that the store is still liquidating inventory. RIDE-CT & RIDE-NewEngland has been trying to get comments on the reasons behind the closure of Performance Cycles, but has yet to be successful.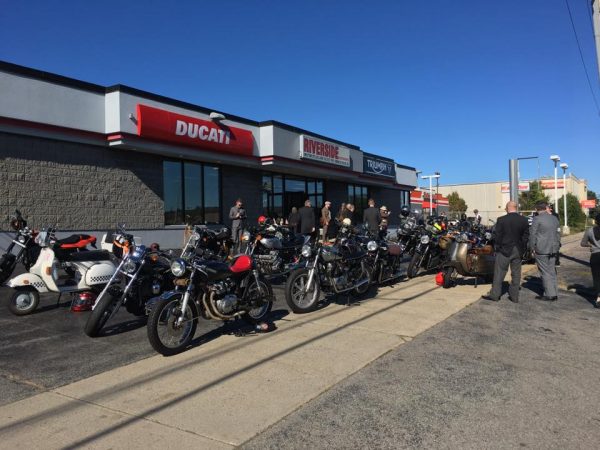 As for Riverside Motorsports, as recently as late November, it was still touting Triumph on its Facebook page. However, on Dec. 7, it posted in response to a question about Triumph's status, "We will still be servicing Triumph, but (are) no longer a dealer for the brand."
It's an unfair comparison given Harley-Davidson's massive market share, but worth noting that Harley-Davidson has 32 dealers in New England compared to Triumph's shrinking lineup of nine stores.
The loss of the two Triumph stores coincides with the sale of a third Triumph dealership in the region, Second Wind BMW-Triumph in Merrimack, NH, which is near the NH-MA border just north of Nashua, NH.
National Powersports Distributors in Pembroke, NH, which sells Triumphs there under the moniker Concord Triumph, bought Second Wind BMW-Triumph in mid-December but only retained Triumph.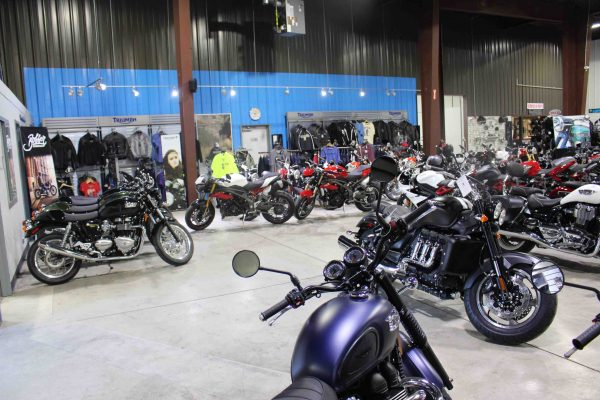 National Powersports owner Nate Sanel said Friday that neither the closing of Performance Cycles nor the disappearance of Triumph at Riverside Motorsports "had any role in our decision" to buy Second Wind.
"We learned of both of those dealer situations during the acquisition process of Second Wind. As far as impact on the new store, it obviously works in our favor. But honestly, it's only one small factor in what I anticipate with be a robust increase in Triumph sales by us in that market," said Sanel, referring to Merrimack.
"At the end of the day, a potential new Triumph customer is going to purchase from the dealership that provides the best price, service and overall experience. That, above all other factors, is how we plan to continue our growth," he said, adding that "we are open to pursing other opportunities."
Another potential beneficiary of the loss of the two Triumph outlets in Massachusetts is Mark's Motorsports in Enfield, CT, which is on the CT-MA border just south of Springfield, MA. "It's hard to say. We did have one guy come down. I'm sure we'll pick up the guy who has to have a Triumph," said owner Mark Bujak.
However, Bujak also suggested that whatever added sales he realizes won't match the overall losses for Triumph. "The OEM just suffers. Those sales get lost," he said referring to situations such as this where large areas are left without a dealership.
The exit of Performance Cycles and Riverside Motorsports as Triumph dealers comes at a time when Triumph is experiencing rising sales and profits. Motorcyclenews.com reports Triumph's worldwide sales in 2016 rose 4.5 percent from 53,812 motorcycles in 2015 to 56,253. Profits in 2016 totaled £16.6 million, nearly double the £8.7 million in 2015.
– By Bud Wilkinson