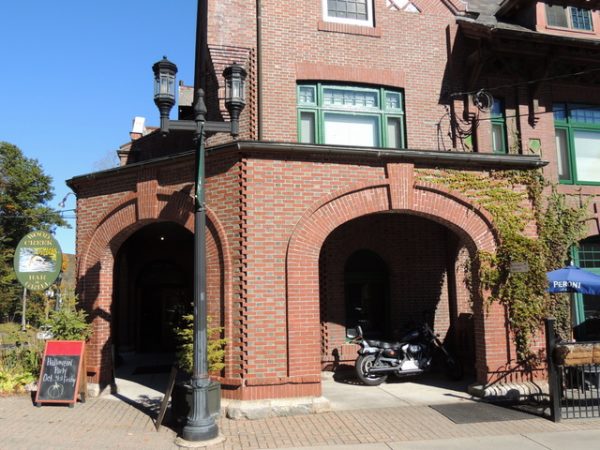 NORFOLK, CT – When heading out with friends for a ride through the Litchfield Hills, I am always on the lookout for quality eating establishments, especially ones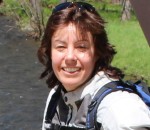 that are motorcyclist friendly. The Wood Creek Bar and Grill represents all of this and more.
Owners Mike and Heidi Dinsmore started the restaurant in 2010 in a most beautiful and historic brick building in Norfolk, which many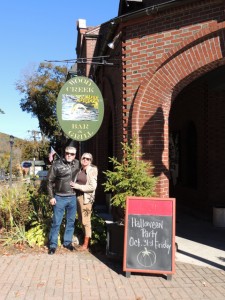 remember as the former home to the Speckled Hen Pub years back. Once the Speckled Hen shut its doors, a few other establishments occupied this grand old edifice but none were able to bring back the charm and former luster of the previous tenants until the arrival of the Wood Creek Grill. The restaurant still captures the cozy feeling of an English pub, enveloping guests in a most warm and welcoming ambiance.
The Wood Creek's menu is something worth traveling across the state for with healthy and savory meals to warm guests' bodies and souls, even on the chilliest of New England days. You won't find a more inviting place to take a mid-day break or end of ride respite.
The atmosphere is relaxed with a menu chock full of hearty soups, sandwiches, and larger meals to satisfy any taste. The service is always friendly, no matter the size of the crowd you bring in to dine along with you. As Mike is an avid rider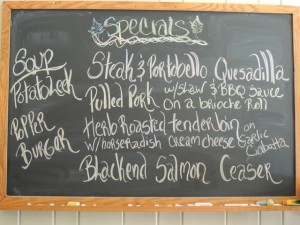 himself, (you can see his Harley parked outside the front door of the restaurant most days), he and Heidi have always been more than accommodating of motorcycling patrons, even packing boxed lunches for me and my riding buddies to bring to neighboring Dennis Hill Park for a picnic to enjoy the views of the October foliage with.
Mike and Heidi have been in the restaurant business for over 20 years and understand what it takes succeed – great food and hospitality.
As active owners – the Dinsmores touch every facet of the operation and are at the restaurant daily to ensure the consistent quality of the food and dining experience of their guests. They go out of their way to include the freshest, locally-sourced ingredients available to craft their menu items. From appetizers to main courses to desserts, there's something to excite just about every palate.
Any time of year is a great time for riders to visit The Wood Creek Bar and Grill, as they have both indoor and outdoor seating along with a pub section if you're only in for a quick hot cocoa or a decadent dessert run – which I often imbibe in!
Nestled in the Litchfield Hills on the Route 44 and Station Place in Norfolk, the trip there is a stunningly scenic one this time of year. So hop on your ride and check out the Wood Creek Bar and Grill. Mike and Heidi will make your dining experience a special one as you'll arrive as guests and leave as friends to return again and again for this one of a kind dining experience.
– By Victoria Zandonella