After the first few teaser days of the coming riding season, some folks are thinking about a new bike. Perhaps interest began after an NYC visit to see all the shiny objects at the Progressive International Motorcycle Show extravaganza. Or maybe a winter of reading every bike magazine you could get your hands on has stoked the fires of desire to the point where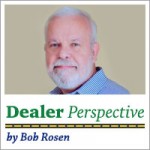 you're seriously thinking of scratching that itch. Last year was mostly lackluster for new bike sales. There are a few exceptions, but many brands saw the sales curve turn downwards. This usually means that manufacturers and dealers will work extra hard to earn your business.
As most of us know, the best deals are made in the "off" season. When it's cold outside and the snows are swirling, dealers are more than anxious to reduce inventories. And many manufacturers offer tasty discounts to help dealers move the metal. This being late February, you're almost out of time to take advantage of seasonal pricing. During these recent warmer days, dealers have been reporting a significant uptick in showroom traffic. So, time's a wastin'. Let's take a look at some important financial fundamentals when thinking about a new bike.
After deciding which bike will fulfill your dreams and selecting a dealer or two to visit, you'll begin the process of sitting down with a sales person to hammer out a deal. In keeping with our desire to manage life digitally, some buyers prefer to fire off a few emails to their target dealers and ask for a price quote. Some dealers (not many) will respond to this approach with an email quote. Most will want you to come in to the dealership to discuss your interests. Even though vehicle purchasing is regularly regarded as one of the things people least like to do, it really will serve you to visit the dealership and go through the personal buying process.
The quality and capabilities of motorcycle sales persons will most certainly vary from person to person. Some are very knowledgeable, honest, and can efficiently put a deal together for you that is fair and easy to understand. Others, not so much. It's really incumbent on the buyer to be on top of all aspects of the deal. One simple way to do this is to use a simple "worksheet" to keep track of the details. There are multiple line items in every deal.
If you are trading in a bike, then that adds more detail to track. Here's a look at a typical deal for a 2016 Moto Guzzi V7 II. It's a non-current model, so the manufacturer is putting a hefty financial incentive out there to entice buyers. In this example, our buyer is also trading in a bike. In most states, the taxable amount of the sale is reduced by the trade value being allowed by the dealer. Maximizing the trade allowance is one way to reduce the cost of the new bike AND reduce the sales tax burden. Here's our worksheet:
MSRP – $8,990
Freight –   $440
Dealer prep. – $0
Total inclusive MSRP – $9,430
Manufacturer's discount – $1,500
Additional dealer discount – $ 0.
Total price less discounts – $7,930
Trade allowance – $5,690
Net price (taxable amount) – $2,240
Registration and title – $115
Total net selling price – $2,355
CT sales tax @ 6.5% – $153
Out the door price – $2,508
A couple of things to be aware of in this particular deal:
The buyer was able to negotiate the dealer prep charge down to $0. This may or may not be possible at every dealership for any particular deal. YMMV.
The freight charge is a cost paid by the dealer to the manufacturer. Quite often it is not negotiable as this will come right out of the dealer's profit.
In this case, the dealer did not offer any additional discount beyond that offered by the manufacturer. Again, any further discount will come out of the dealer's profit. Here's where you put your negotiating skills to work!
When negotiating further discounts, keep in mind that the profit margin on new bikes is pretty slim (around 10%-15%). To get an idea of the profit in your target bike, you can check the website See Dealer Cost. These values only refer to invoice cost compared to MSRP. Manufacturers often provide additional profit through "programs" and other incentives that can vary by season and model. It can be very difficult to determine the true actual dealer cost of your new bike.
The trade allowance is agreed upon by the dealer and the new bike buyer. It's always wise to check online resources like Kelley Blue Book and NADA Guides in advance to get a feel for the potential trade value of your bike. Keep in mind that these "values" are not absolute. The dealer has to factor in his own knowledge of the local market and must assess his potential for re-selling your trade (or turning it over to a wholesaler).
If you're planning to hit the dealerships looking to acquire that dream bike, you'd be well served to keep this worksheet approach in mind. At least you'll have a clear picture on how you'll be spending your money. Happy shopping!