TERRVILLE, CT – Perhaps the greatest pleasure in attending a vintage motorcycle meet is seeing long-forgotten brands and being able to get up close to rare models that aren't often seen in public.
The two-day National Meet of the Yankee Chapter of the Antique Motorcycle Club of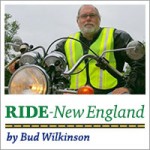 America, which kicked off today at the Terryville Fairgrounds and wraps up Saturday, offers a cornucopia of makes from motorcycling's past, such as Excelsior, Henderson, Nimbus and Penton.
Also seen are the expected classics from Harley-Davidson, Indian and the Japanese manufacturers.
Perhaps the most eye-catching and ear-worthy – because of its notable whine – model on display today was a Italian-made 1957 Aermacchi Chimera 175. It's owned by Chris M. Mauro and Chris J. Mauro, a father and son from Manchester, VT. They found it in Italy three years ago on eBay, bid on it and won.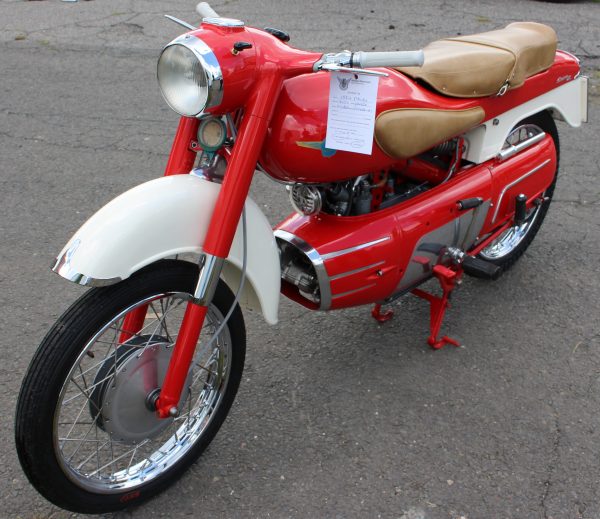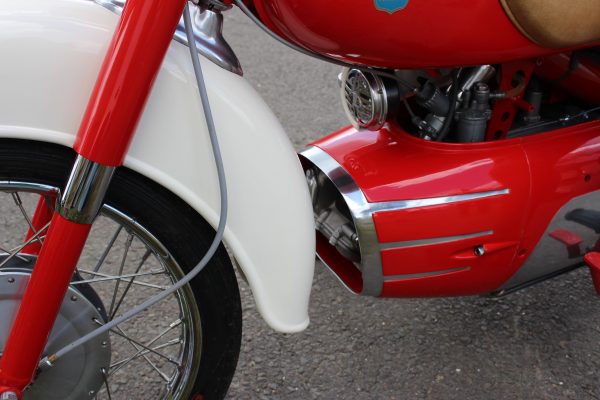 The Chimera 175 had been sitting in a shed for 35 years. "It took us two months to get it. It was a basket case," recalled the younger Mauro. They've since restored it to its original space-age look. The Chimera 175 was first unveiled at motorcycle show in Milan in December 1956 and lasted for eight years. Sales were beyond anemic.
Mauro said Aermacchi only sold 117 units during that time and that only five can be accounted for in the United States today. The Chimera name translates in "dream" and the senior Mauro joked that perhaps Aermacchi was dreaming that the model would be a big seller.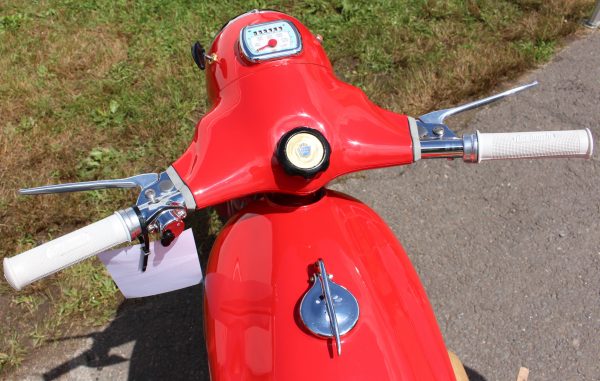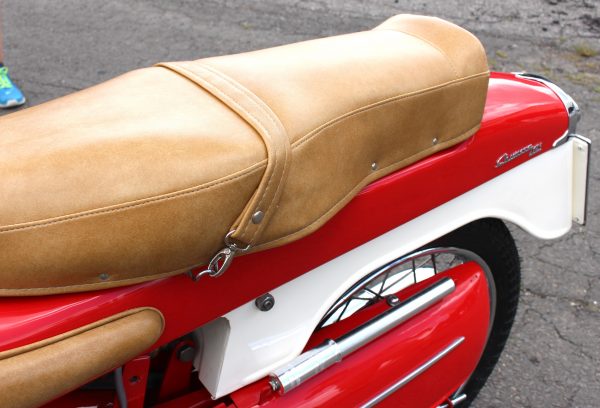 Mauro the junior said the Chimera was predecessor to another more successful Aermacchi model that sold under another name in the U.S. – the Harley-Davidson Sprint. It certainly is stunning.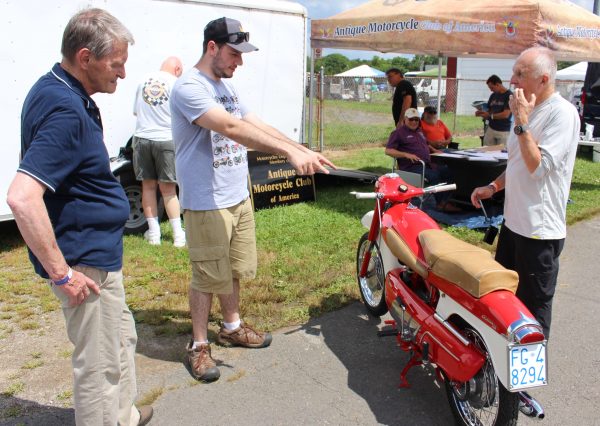 Strolling the grounds also turned up a small displacement Japanese model with unusual badging. The tank badge revealed "Kawasaki Aircraft" on a 1965 Super 150 model. Owner Jeff Wilson of Watertown, CT found the bike in Torrington, CT about two years and bought it for $850. He's since cleaned it up a bit and was asking $1,500 for it.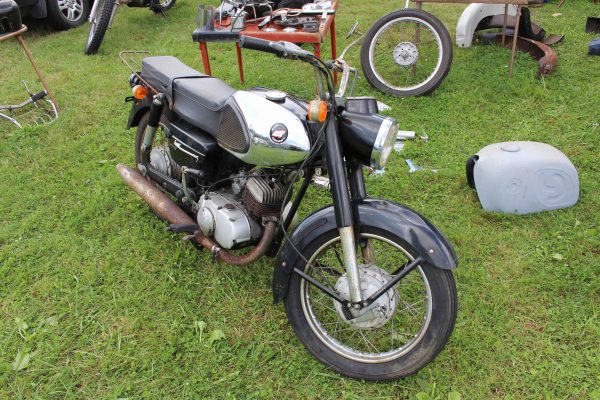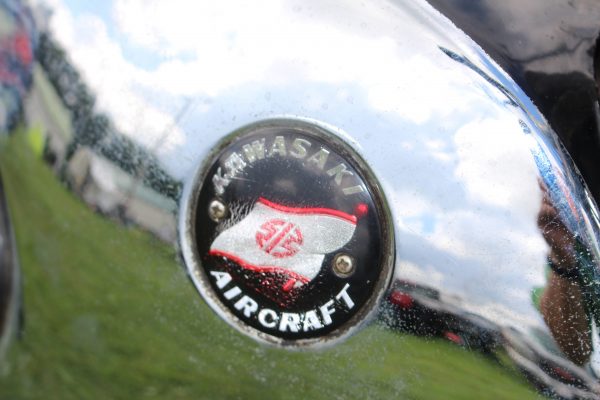 These days Kawasaki motorcycles come from a division of Kawasaki Heavy Industries, which came about in 1969. The original Kawasaki Aircraft Industries started in 1918 and produced planes for the Japanese military. It didn't build its first motorcycle until 1962.
The National Meet provided George Kyller of Plympton, MA an opportunity for him and the 1966 BMW R60/2 that he acquired two months ago. It had been sitting for three years. "I just took it for the first ride. I'm the third owner," Kyller said, explaining that the bike got its start as a police bike in Indiana, PA. While listed as a 1966, he suspects that it's actually a 1963 model that hadn't sold for three years.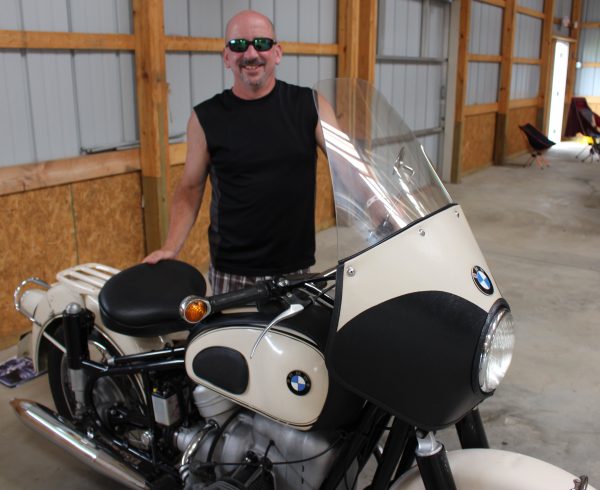 This is the first time the Yankee Chapter's National Meet has been staged at the Terryville Fairgrounds. Between 1993 and 2017 it was held at the Hebron Fairgrounds in Hebron, CT. "Reaction to the venue across the board is excellent," said Maine "Ted" Smith, president of the Yankee Chapter. "All the way around it's a better meet. I wish we'd come here years ago."
In years past, the highest number of vendors the meet attracted was 130. On load-in day on Thursday, organizers were scrambling to find spots for vendors as the projected total neared 200, although the promise of rain may have ultimately quelled some interest.
More pictures from the National Meet: