BETHEL, CT – It's parked in a barn a short ways down a side road, footsteps from a major state highway, and has been sitting for decades. And the vintage Ford provides proof that stumbling upon a "barn find" is still possible as RIDE-CT & RIDE-New England did on Saturday morning.
As might be anticipated, the discovery was unexpected. A friend needed a lift to pick up her Miata from getting a new soft top, and the pickup point happened to have a long disused cow barn stuffed with all sorts of antiques.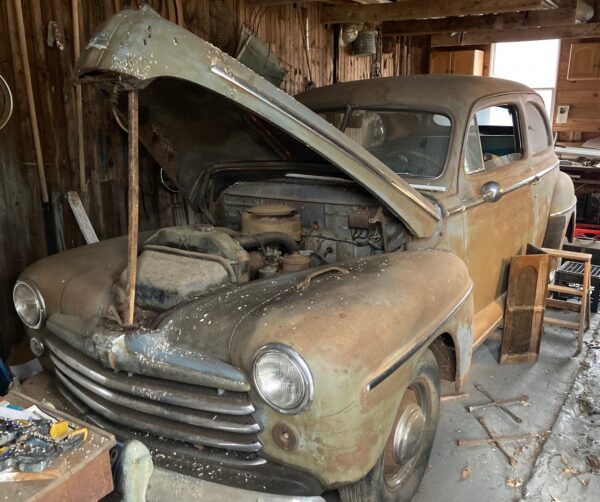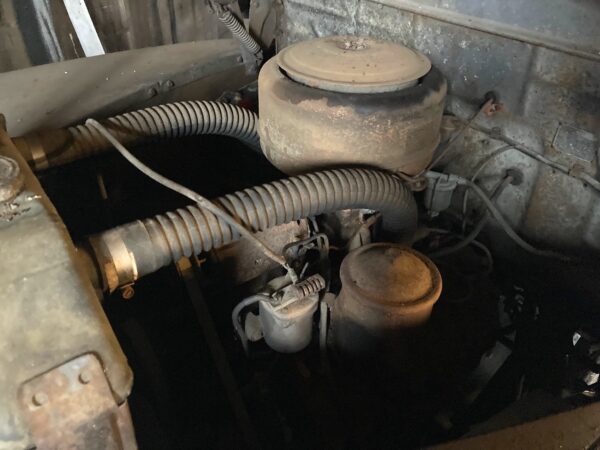 A tour of the barn was offered and inside was an old Ford coupe, its hood raised and held in place by a piece of wood. Our guide was unable to pinpoint whether it's a 1947 or 1948 model, but said it has been parked in the barn and, most importantly, out of the elements for more than 50 years.
The two-door Ford looks to be intact. It has a flathead V8 engine and lots of patina. An internet search this morning suggests that it is a 1948 model as a post at FordBarn.com reports the 1948 model had a full horn ring, which the Ford does, whereas the 1947 model only had a horn button.
Other elements that could more definitively date the car – a clock and hood ornament – were not checked, and none of the pictures taken provide a clue.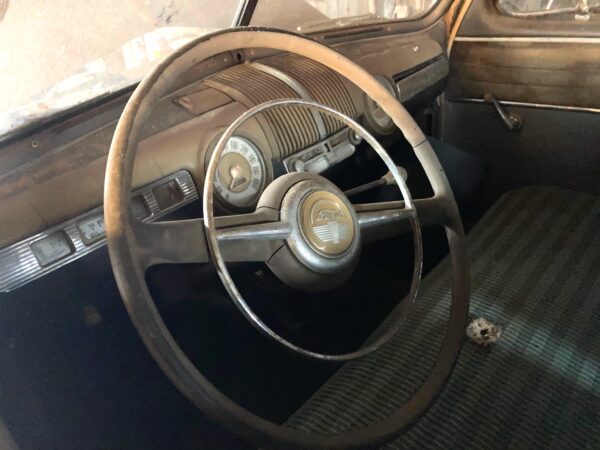 The guide provided sparse details on the Ford's past. Whether it's for sale is anyone's guess, but it sure was a pleasant find. Its exact location will remain a secret out of courtesy.
The coupe wasn't the only old Ford on the property. Behind the barn, overrun by dead weeds, were two old Ford pickups.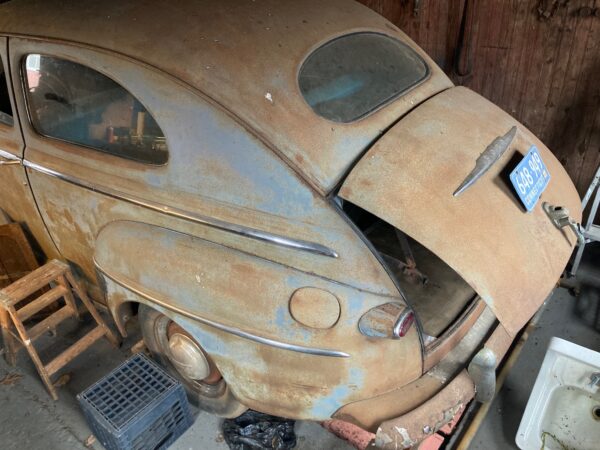 Hello! If you enjoyed this story, please share it with other classic car lovers by clicking on the social media buttons below.