(Editor's note: Bud Wilkinson writes the "My Ride" classic car feature in the "Republican-American" newspaper in Connecticut. He often comes across car-related stories that don't fit the format of the feature, so RIDE-CT & RIDE-New England has added a "Classic Cars" page to provide an outlet for these stories and to expand the website's scope.)
WASHINGTON, CT – Classic cars are known for their period features; elements such as push-button transmissions, vent windows, swivel seats and headlight high-beam/dimmer buttons on the floor. Ron DeVito's 1953 Hudson Hornet has an add-on that's particularly intriguing – a Fulton Traffic Light Finder.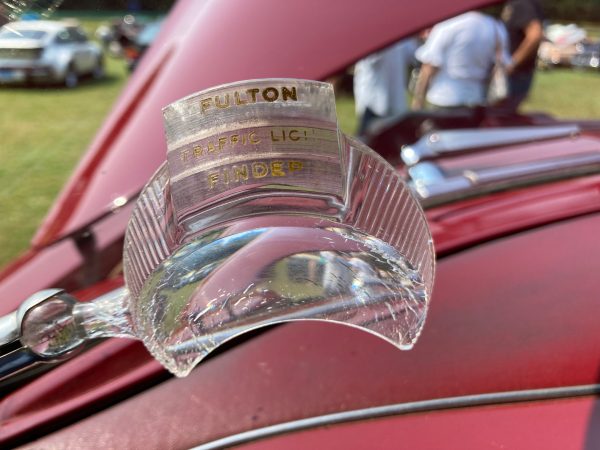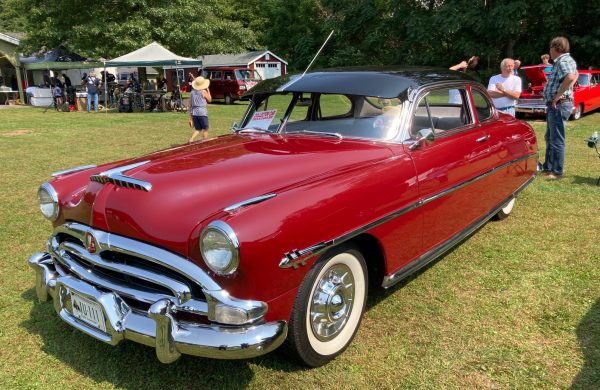 Classic car collector DeVito, who lives in Sherman, CT, bought the Hornet back in July. He found it through Hemmings in New Jersey. "The actual name is traffic signal indicator," said DeVito of the device that's mounted to the inside of the windshield. "It's a prism. You're actually looking at the reflection of the traffic light when it changes from red to green."
DeVito talked about the device while attending the recent Car-B-Que car show here and in a followup phone conversation. He noted the large exterior sun shade/visor above the windshield blocks the driver's view of stoplights.
"A lot of the older cars, especially when you have a visor, when you pull up to a traffic light, you have to get way down, bend your neck way down to look up to the traffic light," he said.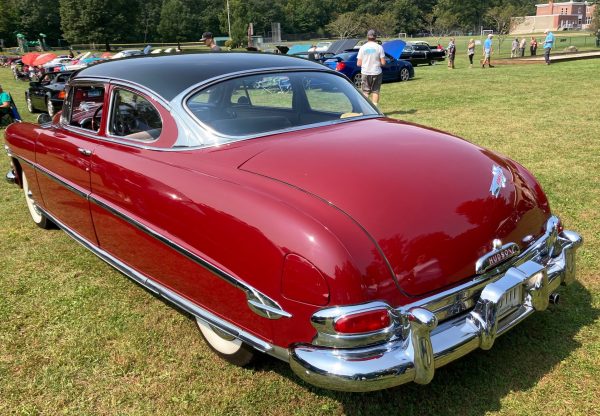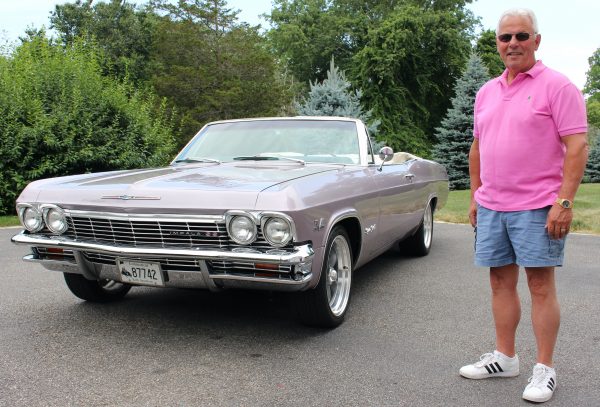 DeVito said he uses the device all the time and called it "fairly common. I had one on a '50 Merc (Mercury). I had one on a '55 Chevy that I had. And I it on another Hornet that I had."
DeVito's full-size Hornet is a first-generation model, which was built between 1950 and 1954. The 1953 version version featured a new grill and a non-functional hood scoop. It had a "step-down" design.
DeVito said "the handling" is what appeals to him about the Hornet. "If you Google 'Hudson Hornet,' you will see how they dominated NASCAR in the early '50s," he said.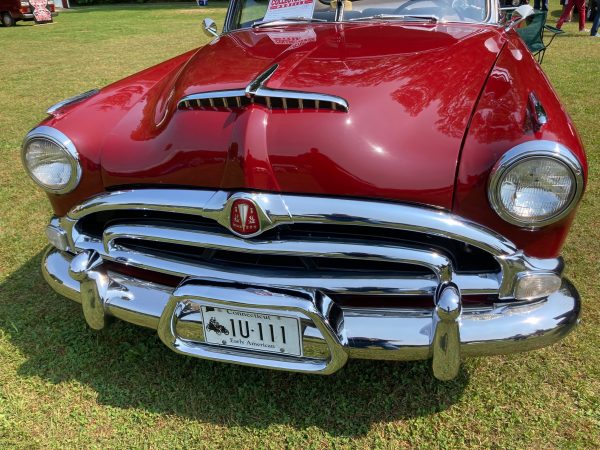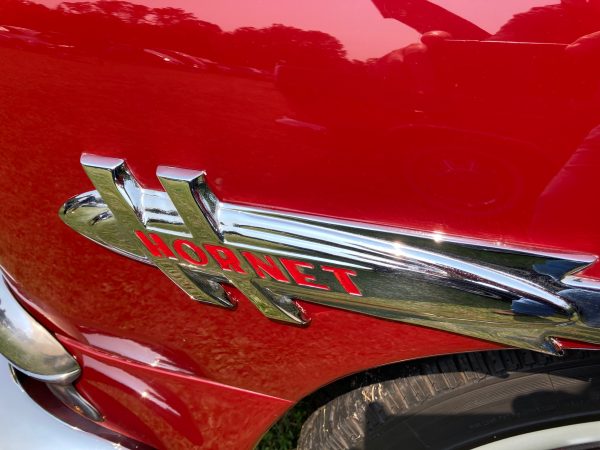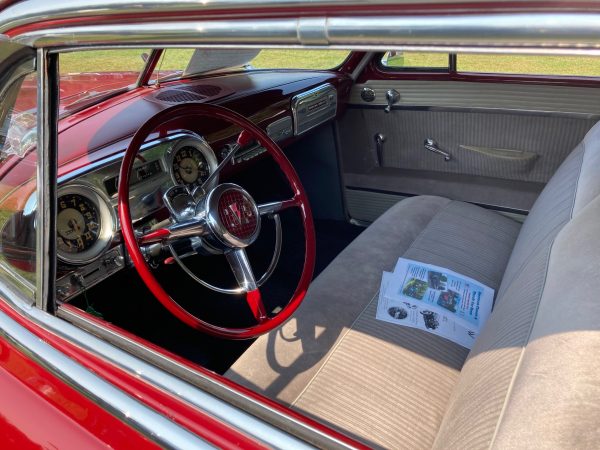 Welcome! You've landed on the new "Classic Cars" page of RIDE-CT & RIDE-New England. To read other stories by Bud Wilkinson on classic cars, click here. To read his "My Ride" car feature in the Republican-American" newspaper, click here.