WATERBURY, CT – Most BBQ runs involve a fair bit of long-distance riding before chowing down. Visiting places like B.T.'s Smokehouse in Sturbridge, MA or J&J Smokehouse in Catskill, NY require the patient building of an appetite as the scenery whizzes by. They're two spots that RIDE-CT & RIDE-New England highly recommends.
Two other spots that were alluring as well no longer exist. Bash Bish Brew & 'Que in Sheffield, MA was a victim of the COVID-19 pandemic, while Big W's Roadside Bar-B-Q in Wingdale, NY shut down its smokers in May.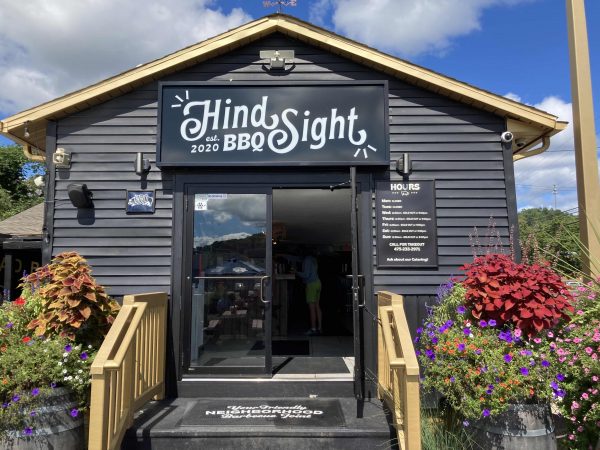 Time doesn't always allow for a lengthy excursion, though, which makes the discovery of HindSight Barbecue at 1503 Thomaston Ave. in Waterbury so satisfying.
Owner Jeff Schmidt opened HindSight about a year ago. This was after he learned smoking protocols and did BBQ pop-ups for five years. He'd serve his selections at craft breweries and elsewhere and the business "started growing and growing." When his father spotted a likely location for a permanent location, HindSight BBQ was launched.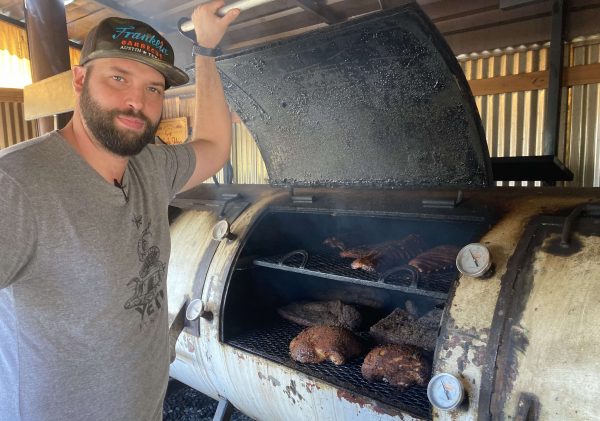 HindSight BBQ promises "Southern Flavor. Southern Atmosphere. Right here in CT" and delivers. It's an attractive eatery with well-spaced picnic tables adorned with blue umbrellas in forming a seating area outside the front door. There's also indoor seating with high-top tables and booths.
The menu offers what BBQ lovers covet – beef brisket, pork ribs, St. Louis ribs, smoked sausage, pulled pork and pork belly. The smoking is done behind the restaurant with red oak and white ash being used.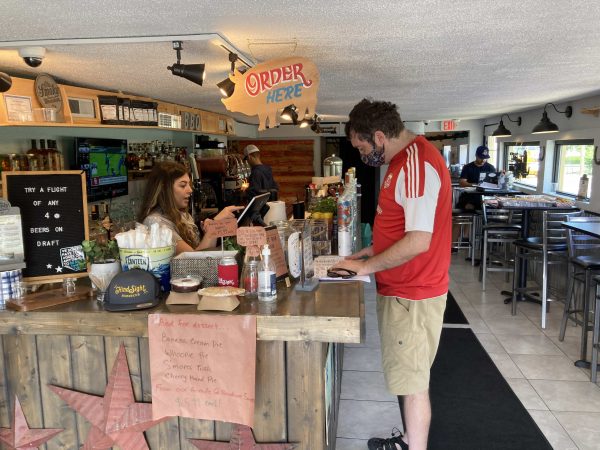 There are also numerous craft sides and "Odds & Ends," such as crispy honey garlic Brussels sprouts and cauliflower burnt ends. Particularly tasty and sticky is the honey butter cornbread, which I took home for breakfast consumption the next day.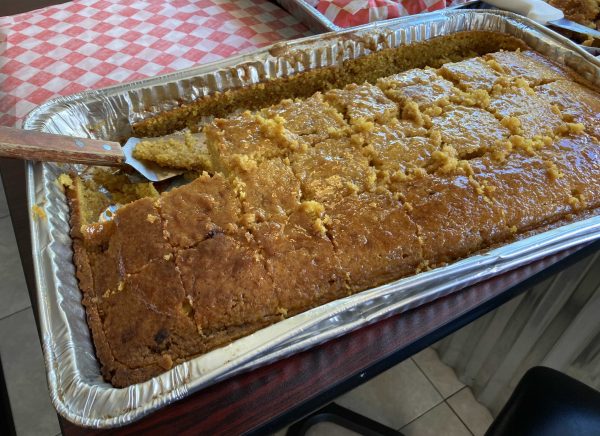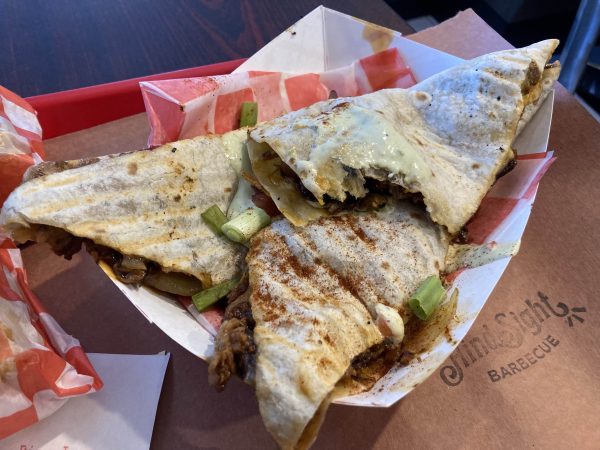 My choice for a quick lunch recently was a pulled pork quesadilla. It was nicely packed and presented, and was certainly wonderfully flavorful, but the preparer included chunks of meat that contained excessive cartilage that reduced the enjoyment – worth mentioning but not something that will deter future visits.
Schmidt said that one of the challenges in operating HindSight BBQ is estimating product need and that when every bit of an item is sold out for the day, well, that's that.
To a suggestion that BBQ places are popping up at perhaps too fast of a pace, sort of like craft breweries, Schmidt rebutted, "There's no craze in New England yet. It's just starting." He may be right.
HindSight BBQ is closed Monday and Tuesday and opens at 11:30 a.m. Wednesday through Sunday. It closes at 9 p.m. Wednesday and Thursday and at 9:30 p.m. Friday and Saturday, unless it has sold out of food. The joint was featured in the August edition of "Connecticut" magazine.
Hello! If you enjoyed this story, please share it with other motorcyclists by clicking on the social media buttons below.