Dealers who serve beer and other alcoholic beverages during on-site events are looked upon unfavorably by more than 70 percent of riders, results of latest RIDE-CT & RIDE-New England poll reveal.
While most dealers don't ever serve alcohol, a few actively engage in the practice and heavily promote their boozefests. Some set drink limits that exceed what would be considered legally intoxicated.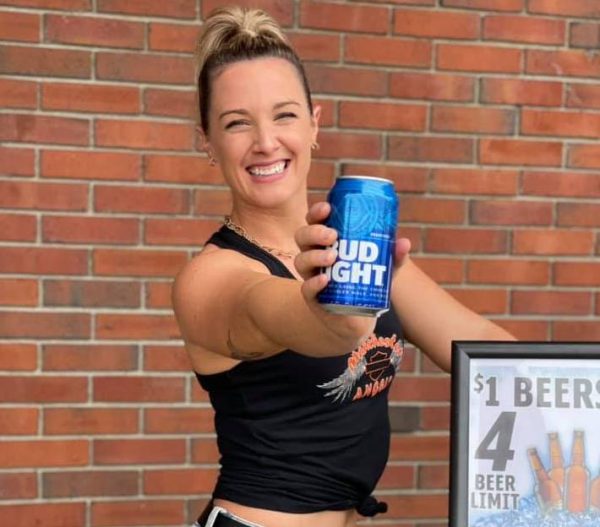 A total of 38.61 percent of those casting ballots say dealers who make booze available are "irresponsible." An additional 33 percent say dealers who do so are downright "nuts," making a total of 71.61 percent of those voting disapprove of dealers serving alcohol.
Fewer than 30 percent of riders – 28.38 percent to be exact – approve of the practice of dealers becoming publicans and say it's not an issue.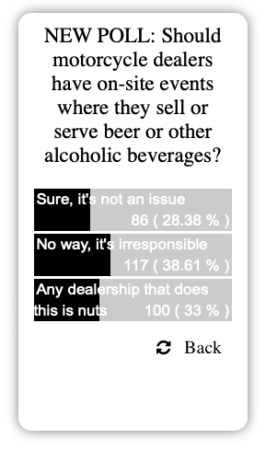 The poll ran from July 28 through this morning. Turnout set a record with more than 300 votes being cast by readers. The website's polls are non-scientific, but do give a sense of rider attitudes. They are conducted for fun and out of curiosity.
New Poll On Tire Habits
A new poll has now been posted seeking reader feedback on how often riders remember to check the tire pressure on their bikes. Are you vigilant in checking or lackadaisical?
Vote Now! The poll is at the bottom of the right-hand column of every page on the website. If you're on a cell phone or tablet, scroll down the page to find it.
The website's polls run for no set period; from a couple of weeks to a month or more. Some are serious, others are frivolous. If you have a suggestion for a poll question, please email budw@ride-ct.com.
Hello! If you find the latest poll results or the new poll question to be worthwhile, please share this post with other motorcyclists by clicking on the social media buttons below.