NORTH GRANBY, CT – Some free time last week prompted the thought that a weekday at midday is the perfect time to ride as the rural roads can be less congested.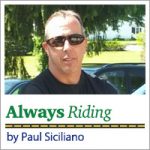 Being someone who always take note of what other riders have to say about their rides, I am always on the lookout for something valuable to share when I coach other riders in the CONREP program. Where better to get my data than from a motorcycle rider?
I am constantly learning that every rider knows or does something I do not. Sharing that in a classroom provokes great discussion, inevitably leading to safer riding. The one facet of a ride that I feel seems to never be given enough thought, though, is the "when." 
Last Thursday, I met up with a friend at the New Boston Inn in Sandisfield, MA just before 12:30 p..m.  We did our version of the "group ride talk" before setting out: Where we were going, what roads we would take, who will lead and, of course, us both agreeing to "ride your own ride."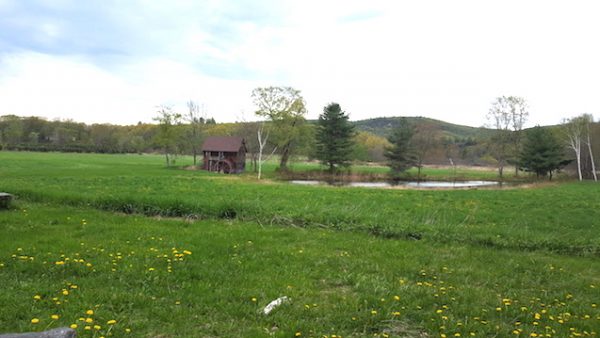 I might add I even covered the "in case of emergency" info that I annoy everyone with before we ride in the case of "what if." We pulled out on to Route 8, heading north.
The road was ours and not a vehicle in sight. I began practicing some swerving, which is a lifesaving move you cannot be too good at. I was able to practice on a real road at real speeds repeatedly. Why? No vehicles anywhere to be seen. 
The first five or so miles of our travel were also all twisties. I was able to experience different lane positions, saddle positions and handlebar inputs – all without risk to another motor vehicle. 
I saw things on this ride I have not seen in some time while riding a motorcycle. Things like trees blooming, water running down the river over rocks and wildlife moving about, including several hawks perched along the river. 
North of Otis, I turned onto a side road and soon saw a beautiful barn. It was set back from the road and surrounded with lilacs. I also noticed that there was a large safety cushion between myself and my friend. The absence of other vehicles continued to be noticeable.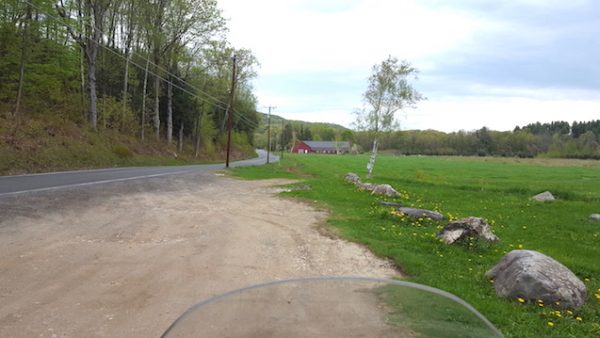 The ride continued in the same manner all the way to Hinsdale. We hit a bit of rain, we hit some strong crosswinds and were able to brush up on these and so many other skills all the while taking in the beautiful scenery. All made possible by choosing that off time for motorists in an unpopulated area to take a ride. Being able to polish my skills AND take my eyes off other motorists was in a single word: Nostalgic. 
As the roads fill with seasonal riders, it is important for every rider to not only re-learn some skills but to improve them and learn some new ones. Having a strategy is necessary to accomplishing what many take for granted – that is, arriving alive. 
Many riders are likely limited to weekend excursions when roads can get clogged. However, there are benefits to taking a day off and heading out. My four-hour ride with a friend gave me 10 times the skill practice and an unmeasurable amount of joy from the ride itself.