HINSDALE, MA – Sometimes it takes just timing. On two occasions over two years, I've stopped with friends at Ozzie's Steak & Eggs only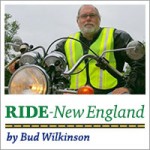 to find it closed; not surprising given its uneven hours. The third time proved lucky, though, and it was worth the wait.
Located in a three-story brick building at 26 Maple St., just west of Route 8, Ozzie's is a casual eatery with a counter and tables on one side, a dining room on the other, and a tented deck outside that overlooks an expansive back yard that is used for twice-a-month car shows.
It's exceptionally clean and airy, with a high ceiling, a welcoming staff and a pleasant decor dotted with alligator figurines. Sitting beside the building is an upsized Adirondack chair with a painting of a gator waiter. Al (aka "Ozzie") and Tracey Lussier have owned the place for 15 years and their dedication to it is instantly evident.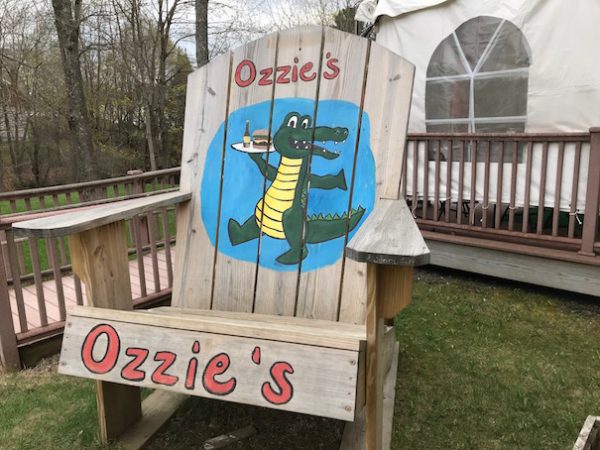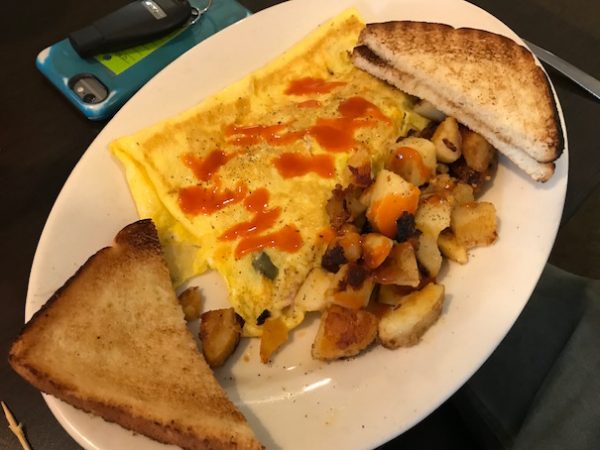 It was after 12:30 p.m. last Thursday that a friend and I parked our bikes outside, dodged raindrops and walked to the front door to find Ozzie's open for business. It may have been the right time for a late breakfast for the guys seated near us, but we were in the mood for burgers – of which Ozzie's offers eight distinct choices. My friend opted for the Hobo burger with chili and cheese, while I chose the Jessie burger with fried onions and cheese, hold the mushrooms.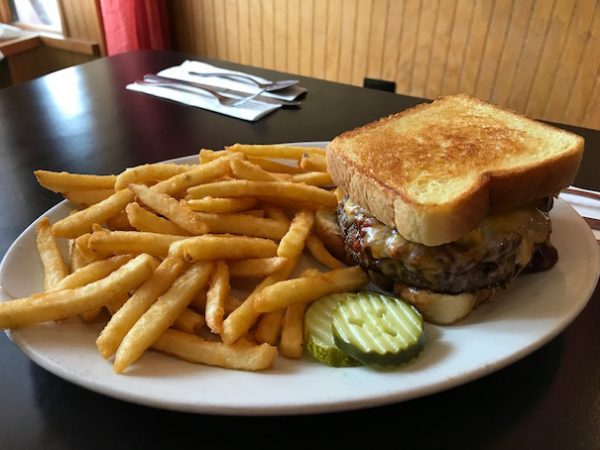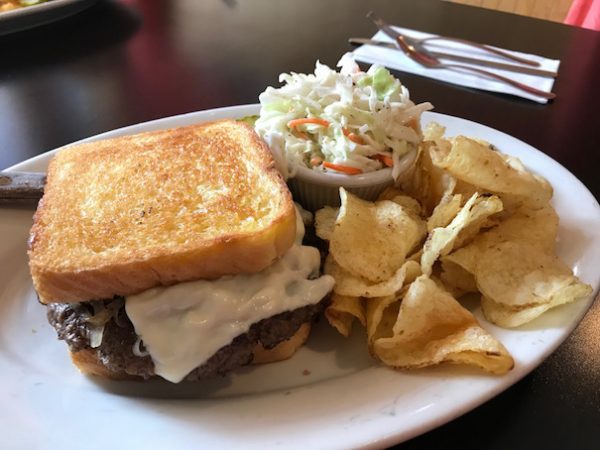 The burgers arrived quickly on thick Texas toast and were even thicker; juicy and extremely fresh and flavorful. Being finicky, I had asked that cole slaw replace the fries, but the chef added some kettle chips to boot.
As we relaxed, Al stopped by the table and backgrounded us a bit before moving on to chat with other customers.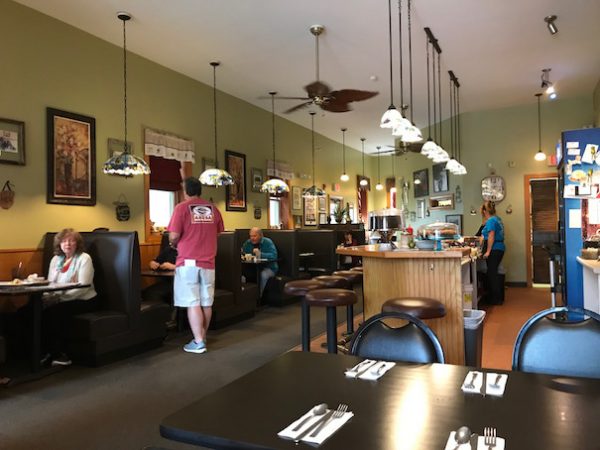 By the time we had finished eating, the adjoining dining room was empty. A quick tour of the deck, a pit stop and a longing gaze at the luscious cakes sitting on the counter and it was time to depart.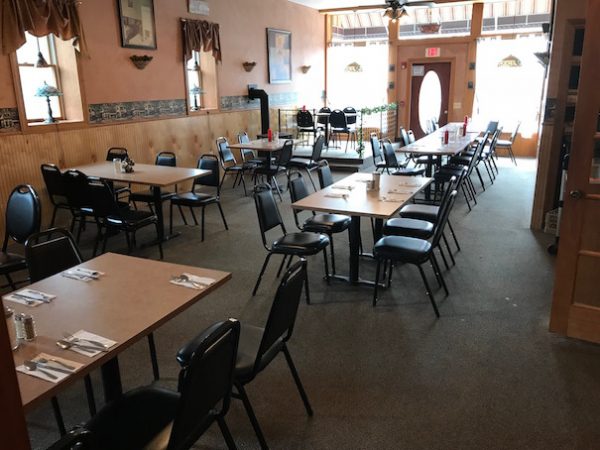 In getting to Ozzie's, we'd come up Route 8 from Winsted, CT, headed east on Route(s) 20/8, then took Route 8 north through Becket, Washington and into Hinsdale. The road is in excellent shape; hilly and windy, and despite being wary of the Becket constabulary, we managed to make it fun.
Retracing our route was equally enjoyable. Given our experience at Ozzie's, another visit is called for soon. Even though we lucked out this time, next time, we'll check the hours of operation: Closed Monday, 7:30 a.m. to 1:30 p.m. Tuesday and Wednesday; 7 a.m. to 8 p.m. Thursday through Saturday, and 7 a.m. to 12:30 p.m. Sunday.