ROCKINGHAM, VT – Thanks, Connecticut, for costing me $800. That's so far. Labor not included. And the job's not done yet.
I won't go into my excuses for 2020 being my worst riding year to date. However, with the bikes being parked for the most part, it has allowed me the time to tear them down for some real good maintenance all at one time. That's opposed to my normal spring service of plugs, tires, filters, etc. and the winter tasks of chain and final drive maintenance, along with coating everything in WD-40.
What I discovered that took place over the 2019-2020 winter was horrifying. Being a year-round rider, I always try to keep my bikes clean from the road salt and/or the de-icers used by the snowplow guys. While I know many riders feel exposing their machines to these elements is asinine, I see my bikes as utilitarian, rather than show pieces.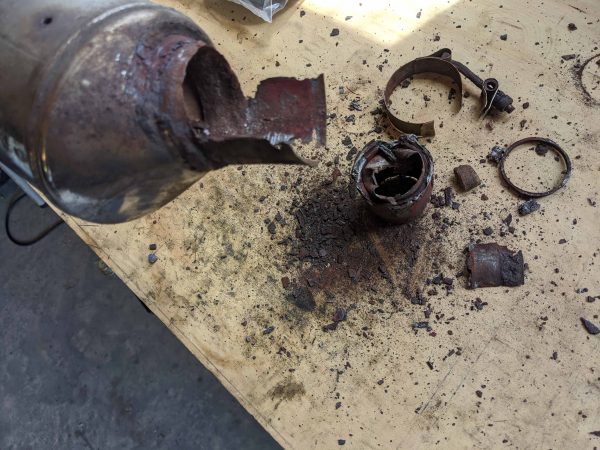 And I have always had success with my method of maintenance every year. That is, until this past season. What the hell did they put on the roads in Connecticut over the winter?
I mentioned that I coat everything in WD-40 before the snow flies. I go through cans and cans of it. I spray basically the entire lower half of my bikes paying attention to everything the de-icer might touch. Every bolt, screw, hose, line, wire get sprayed to the point it's dripping.
This allows me to inspect every piece while I soak it and keeps me in tune to the condition of all the parts exposed during the winter. Most of the time hitting the bike with the air hose after each ride cleans it enough to allow me to soak it again the next day before my evening ride. For years this has been my protocol and always with great success.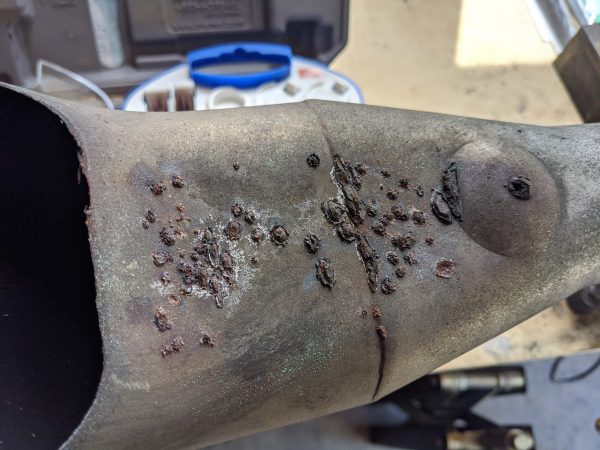 Three months ago, I began disassembling my 1989 Honda Gold Wing (with sidecar). COVID-19 had hit and the old Wing provided self-isolation work. I found that my rear caliper, both exhaust pipes, the crossover pipe, lower sides of my headers, and my front calipers were eaten away with a sticky caustic residue.
Every screw that held a body part on the lower half of the bike was corroded to a point causing most to have to be drilled out to remove. The rear caliper had to be rebuilt, the two front calipers had to be replaced as the cylinders were pitted and even brittle.
The exhaust system fell apart at almost every union and the crossover pipe had an outlet pipe rust right off. Even the footboards had the chrome plating peeling off. I literally touched all these pieces, snugged them up, and coated them back in November with none showing signs of "falling apart."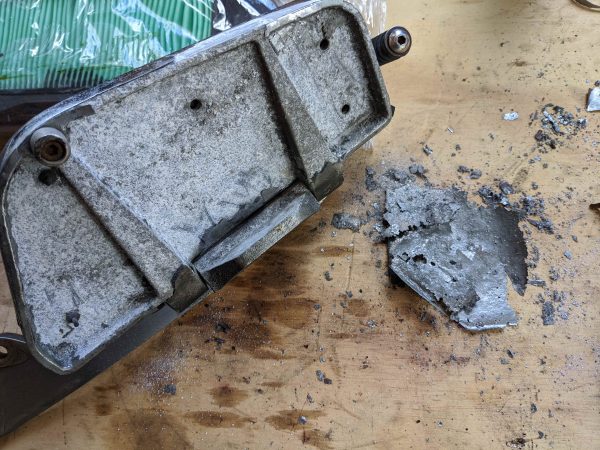 How the hell did this road treatment corrode everything so fast?
Prior to moving to Vermont, I worked at an automotive repair center in Connecticut and we were replacing fuel and brake lines like crazy. I asked my boss why was this so common? He told me a highway department worker told him that the state did away with an additive that diluted the de-icer last year to save a couple million dollars from the budget.
I found it kind of hard to believe at the time but after what I just saw on my Gold Wing, it sure does make sense.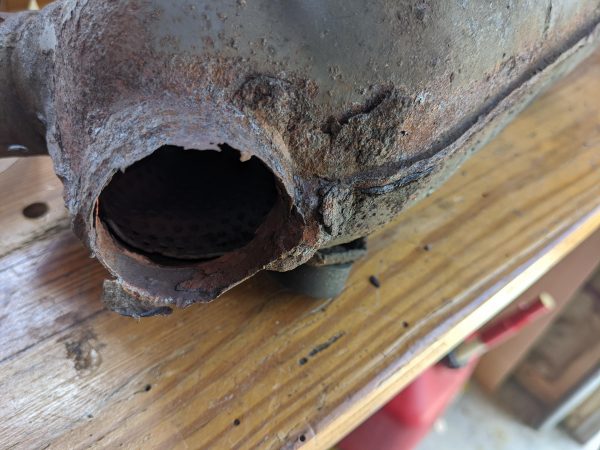 Hello! If you enjoyed this column, please share it by clicking the social media buttons below.