ROCKINGHAM, VT – Since relocating to Vermont I have been in awe. Some of the best riding I've ever done now begins at the bottom of my driveway.
With every ride a new road takes me somewhere beautiful, which leads to someplace incredible. The riding here is nothing short of amazing. Even during COVID-19 times, there is no shortage of places to stop and get your maple something or another to flaunt to your friends; showing you were here on your bike.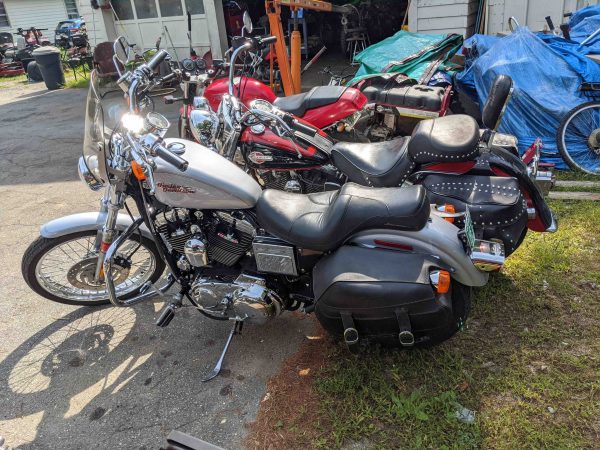 Whether riding here, or anywhere else, we rarely give thought to what to do when your bike quits on you. It just happens.
It was while leading some out-of-state friends on a ride one recent day that the bike ridden by my life-long friend and fellow Marine veteran Bill Tucci acted up. It was a front brake issue. We were at the bottom of the hill on Route 11, just outside Manchester, when we realized a bolt backed out of the front brake lever that controlled the tension of the lever.
With the bolt gone his brake light remained illuminated. Not having anything to solve the issue roadside, I told him I saw a place over in Londonderry – at the junction of Route 100 and Route 11 – that had all kinds of bikes in front. Let's head there and see if that guy would help us out.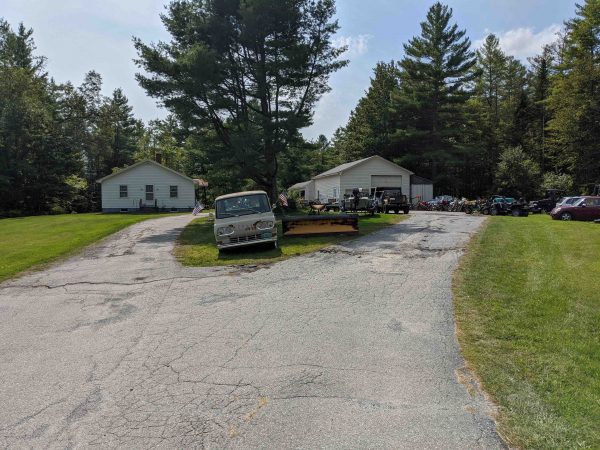 A short 20- to 30-minute ride and I pointed to the old Ford Econoline van set back from the road. My friends and I pulled in. The activity going on was akin to a group of riders helping one another on a busted bike at a rally. "Its sucking air," one guy said to another, as he was working on a four-wheeler, while another guy was unloading a bike from a trailer.
I could smell motorcycle in the air as I heard one bike start while another was being wheeled in the garage. That's when I met Steve Eisenhaur, the owner of Eisenhaur Motor Works.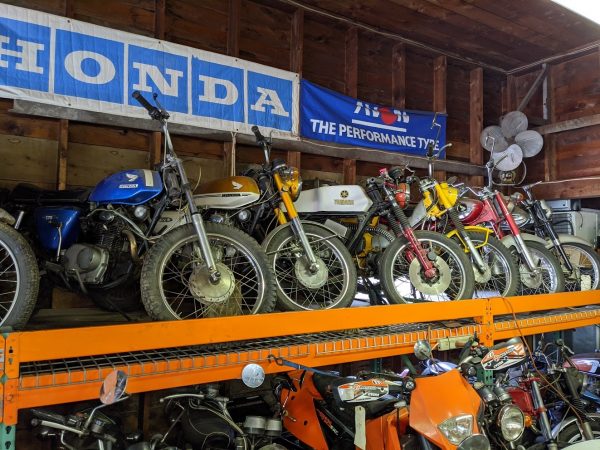 Eisenhaur's passion is vintage Japanese bikes, but spend five minutes in his driveway and you'll realize that he can pretty much wrench on anything.
A two-minute conversation took place with Steve where I basically pointed to Bill's front brake lever and he was on task. A little digging around in his garage and several trips to and fro and Bill was good to go. I commented that Steve was like Vermont maple syrup for motorcycles.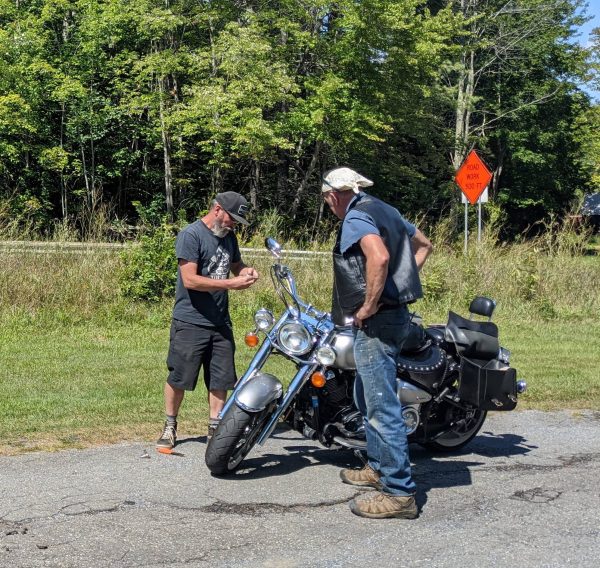 Steve was born in Malden, MA, but ended up living in both northern and southern California for about 22 years. When asked how he ended up here, he explained that his wife Patty had to relocate for her work back in 2010. Having two kids who were into snowboarding at a competitive level, Vermont made sense for the whole family.
Upon arriving, Eisenhaur began wrenching on bikes in his shop at home and when a Honda Trail 90 ended up in his driveway, it prompted someone to ask Steve to find him one like it for them. That became his first real "transaction" – taking him out of the garage and into the public eye by locating vintage bikes for purchase.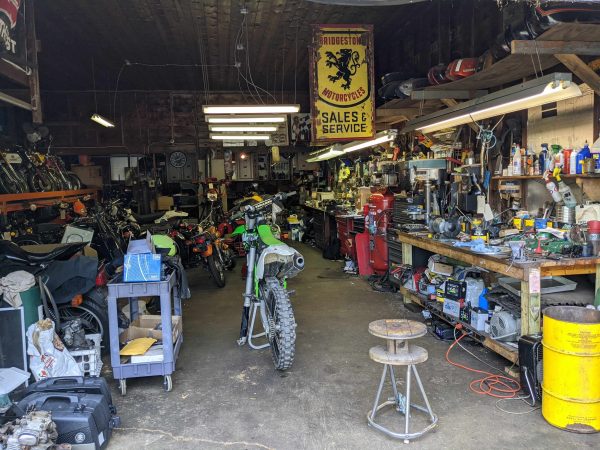 As word traveled, Eisenhaur found himself being "that guy" you brought your bike to in order to get it worked on. Eisenhaur Motor Works has been at its present location for about three years. It's open Monday through Friday from 9 a.m to 5 p.m. and chances are you will find Steve there.
It's not only the hidden roads in Vermont that a motorcyclist can appreciate but also that little shop in that special location that understands what the culture is all about. Maple syrup for motorcyclists.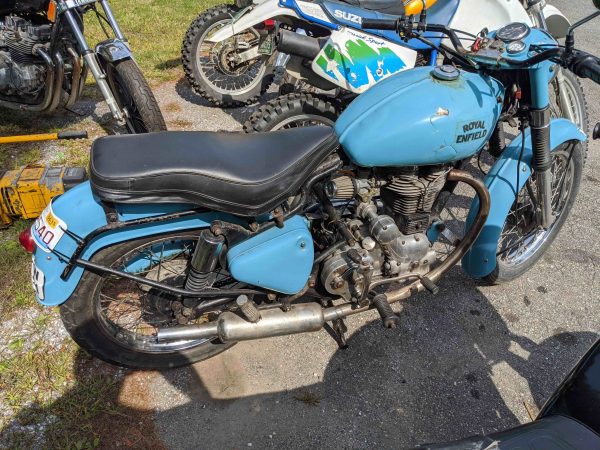 Hello! If you enjoyed this column, please share it by clicking on the social media buttons below.