The Antique Motorcycle Club of America is taking "quite seriously" a complaint against Hudson Valley Chapter president Dan Henke from motorcycle collector and club member Dr. Dominick Cannavo of New York, who last month wrote the AMCA seeking Henke's expulsion for violating "Policies & Procedures" that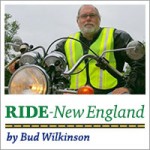 require members to be of "good character."
In an email Tuesday to RIDE-CT & RIDE-NewEngland, AMCA president Lonnie Campbell confirmed the receipt of Cannavo's complaint. "As in the case of any complaint by any of our members, the Board takes this quite seriously. The Board is obligated to follow the process, and is doing so, for such complaints as delineated in our Policies and Procedures Manual," Campbell wrote.
He then explained, "When notified, Mr. Henke has the right to respond and the Board fully respects that right and his right to privacy in the interim." The AMCA's board of directors was reportedly scheduled to hold a teleconference Monday night to discuss the complaint. Campbell did not mention in his email whether that teleconference took place.
In his complaint, Cannavo asserted that Henke "engaged in acts of fraud, theft, deliberate misrepresentation and moral turpitude" that are "detrimental to the AMCA." Cannavo's complaint is based on the outcome of his civil lawsuit filed in October 2012 against Henke involving the purchase, repair and restoration of more than a dozen vintage motorcycles. 
A Supreme Court justice in New York ruled last year that "conversion" and "unjust enrichment" on Henke's part had occurred. In her ruling, Justice Lisa M. Fisher ordered that Henke return all motorcycles as well as pay $164,500 to Cannavo, a debt that has since grown to nearly $300,000 through interests and other costs.
In his email, Campbell didn't say when Henke will be formally notified of Cannavo's complaint or what the AMCA's timetable will be for resolving the complaint.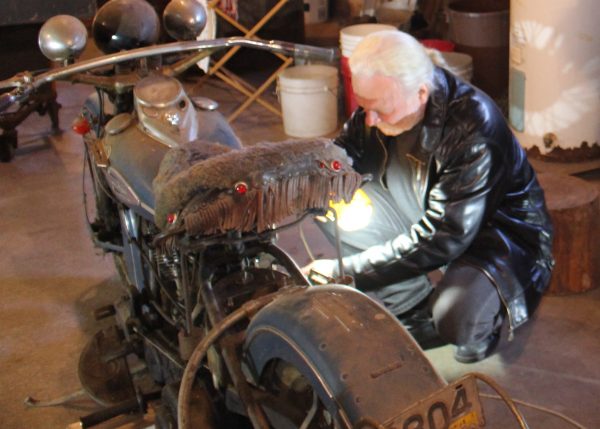 RIDE-CT & RIDE-NewEngland was tipped of the complaint as well as the lawsuit following the March 18th publication of a story about taking Henke to the home of an owner of a valuable 1941 Harley-Davidson FL "Knucklehead" who was thinking of selling it and was unsure of its value or how to best do so.
The website contacted Henke on the suggestion of a board member of the Motorcyclepedia Museum in Newburgh, NY, who described him as a Knucklehead expert who could properly assess the bike. Henke then viewed the FL, which has been sitting untouched and unmolested in a dry, heated basement in southern New England for probably 50 years, and concluded the visit by offering $65,000 for it.
The owner and her family were inclined to sell it to him until the sudden revelation of the previously unpublicized court decision and a recent admission by Henke that he was fronting for an undisclosed person in offering to buy the bike.
"The fact that he misrepresented himself as far as where it was going to end up has eliminated him from getting it. He said he wanted it for his personal collection," said Jimmy Sheridan, who serves as spokesman for the seller's family. "It puts a bad taste in my mouth."
Sheridan said Tuesday that Henke's action has disturbed the entire family. "The trust goes away for everyone," he said.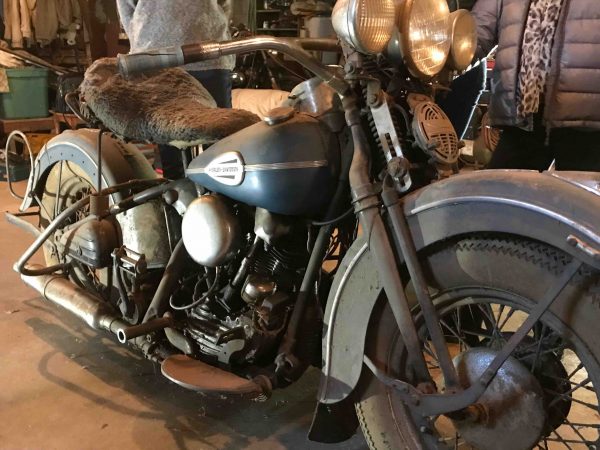 Approximately 10 other individuals are still interesting in buying the 77-year-old FL, although there is one primary candidate at the moment.
Besides serving as president of the Hudson Valley Chapter of the AMCA, Henke is also president of the Motorcyclepedia Museum. He operates Henke Cycle Repair and lives in Cairo, NY. Cannavo is an anesthesiologist.