LAKE GEORGE, NY – Eleven manufacturers are bringing their demo trucks to Americade in 2023, the rally announced Monday. That's a record number and nearly twice the usual number of any other motorcycle event in the country.
It's easier to list the brands that won't be attending, notably Kawasaki and Suzuki, than those that will be offering test rides on June 1-4.
Brands Coming To Americade
Among those bringing demo trucks are Aprilia, CFMoto, BMW, Harley-Davidson, Honda, Indian, KTM, Moto Guzzi, Rewaco, Triumph and Yamaha.
The one name that may be unfamiliar is Rewaco. It's a German trike brand that launched in 1990. Its models are powered by a 1.5-liter, 140-horse Mitsubishi engine. Prices start at $39,223.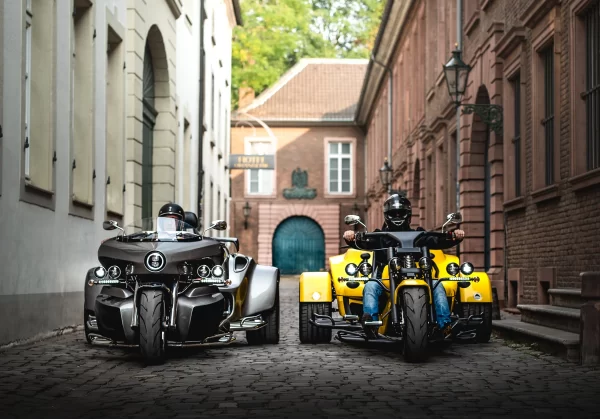 Demo rides will be staged from 9 a.m. to 4 p.m. June 1-3 and from 9 a.m. to 2 p.m. on June 4 and will take place at Fort William Henry. Riders must be 18 years old, have need proper gear (including boots and helmet), an "M" endorsement on their driver's license and must sign a waiver form.
Demo Ride Link
Demo rides will last at least 30 minutes on a mixtures of highways and winding roads. More info about demo rides at Americade may be found here.
"We're really excited for the riders," said Americade director Christian Dutcher . "It's a great opportunity to dream and ride and even if we wanted to add another factory truck this year, we couldn't. All the space has been taken. We're full."