MINNESAPOLIS – Polaris has now joined the shift to electric vehicles. Earlier this week, it began shipping new electric Ranger XP Kinetic side-by-side models to dealers for customer pickup. The models are manufactured at the company's more than 900,000-square-foot plant in Huntsville, AL.
Production began earlier this month. The models feature "an all-electric powertrain, engineered for off-road use" and is the culmination of an exclusive 10-year partnership with Zero Motorcycles.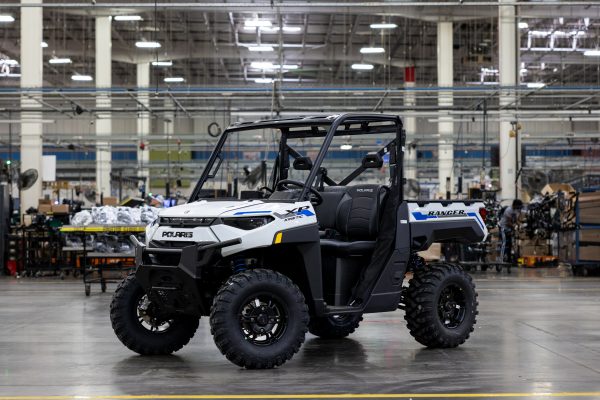 "The RANGER XP Kinetic demonstrates the game-changing performance advantages that an electric powertrain can provide, and we look forward to getting these vehicles into the hands of our dealers and consumers across the country," said Steve Menneto, president of Off-Road, Polaris.
Polaris said it plans to take additional orders on the electric models this summer.
"We knew there would be interest for a performance-driven electric RANGER but selling out two hours after opening our initial order window for the XP Kinetic exceeded our expectations," said Josh Hermes, vice president, Electric Vehicles for Off Road, Polaris.
The new electric models have 110 horsepower and are able to tow up to 2,500 pounds and haul 1,250 pounds.