DANBURY, CT – Custom-made, one-off motorcycles have always been an extravagance and a bit of an enigma in terms of purpose. Are they created to be displayed as expensive artwork in the lobbies of corporate offices or in man caves? Or are they crafted to actually be ridden; at least for short distances? 
(To a lesser degree, the same goes for one-of-a-kind cars. Are they designed to be car show trophy seekers or vehicles to be enjoyed on back road cruises?)
The two-wheeled creations of master builder and fabricator Josh Allison are meant to be both – art and enjoyable transportation.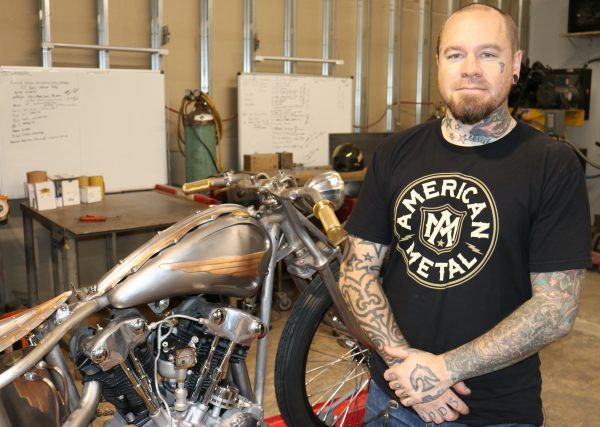 "It has to be rideable art," he said recently after giving a tour of American Metal's operation in Danbury. "I'm giving the client something absolutely amazing but do I want him to go ride it? Hell, yeah."
American Metal An Offshoot Of Existing Company
American Metal is a new company. It's an offshoot of North American Motor Car, a company  started by Chris Bishop for the sale, storage and detailing of high-end or collectible cars. Bishop brought in Allison in March and earlier this month announced the launch of American Metal to build custom motorcycles and hot rods.
A team of more than a half-dozen other skilled craftsmen have been brought together to establish the brand with Allison leading the effort. A press release described American Metal as an "ultra-premium lifestyle brand." Translated that means most of us won't be able to afford the company's creations.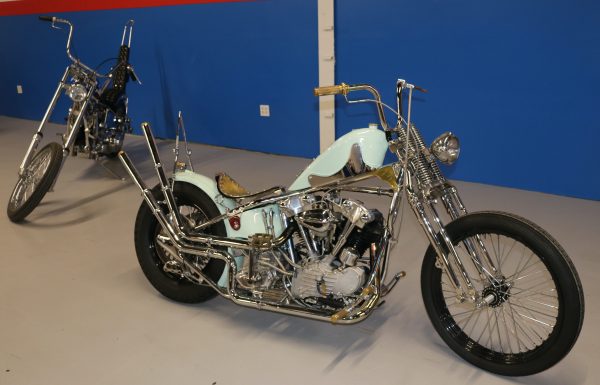 "I wanted to be an artist in my younger days and that's where my career is going," said Allison, who previously had his own shop, Cry Baby Cycles, as well as worked as lead fabricator and shop manager for Orange County Choppers in New York. He has appeared on TV shows, including OCC's "American Chopper" program, and his work has been featured in numerous magazines.
Models Will Come In All Styles
Allison's designs aren't limited to choppers, though. After all, the chopper craze peaked upwards of 20 years ago. "I don't ever want to put myself into a box or a corner," said Allison, who showed off a couple of his shiny creations that featured bobbed rear fenders and upswept exhausts.
"The biggest thing that sets my work apart is the high-end metal shaping. I do a lot of raw bikes and mixed metals," he explained. "Most guys can't build their own gas tanks or fenders. I try to build everything on my bikes that I can. A lot of guys don't come from where I do; my schooling and my opportunities."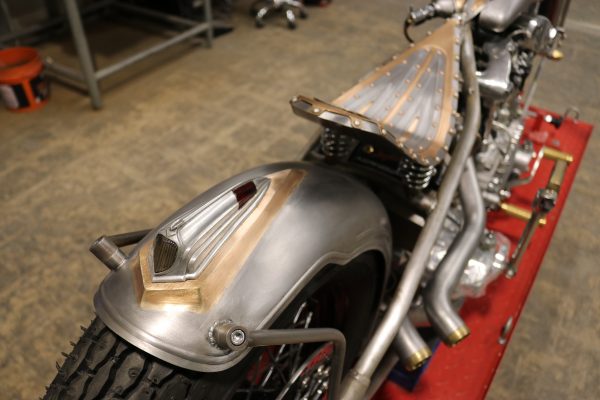 An American Metal model won't come cheap. Allison said the company will be able to build to budget, with prices for motorcycles likely ranging from $40,000-$50,000 to as much as $100,000. 
"The motor sets a lot of that (price). The more rare, the more vintage, the more expensive," he said, reporting that he prefers using vintage parts when possible, especially old Harley-Davidson Knucklehead motors. "The vintage stuff is hard to find," he said.
Production of American Metal Models Will Be Limited
Allison envisions building one or two handcrafted bikes a year with a build time taking six to nine months. "It's created out of my hands, so it's one-off," he said.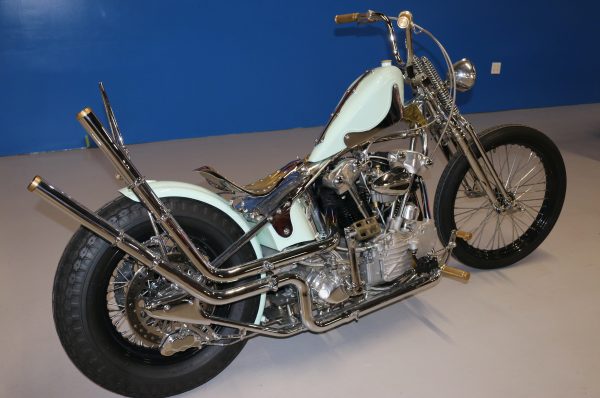 American Metal's current location is in the southeastern part of town near the Bethel line but the company plans a move into a 50,000-square-foot facility at the  Danbury Municipal Airport by year's end.
"There's no limit to what we can do with our abilities and our world-class crew. We're definitely ready to make some waves on the East Coast," Allison said.
American Metal's first effort will debut at the Fuel Cleveland gallery show in Ohio on Nov. 6.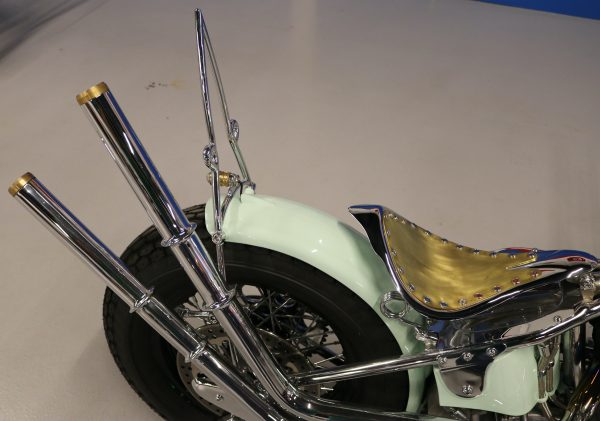 (A version of this column originally appeared in the "Republican-American" newspaper on Sept. 25 2021.)
Hello! If you enjoyed this column, please share it with other motorcyclists by clicking on the social media buttons below.