PATERSON, NJ – They're hazardous for everyone who uses the roads, but potholes can be especially injurious to motorcyclists. Last week, a state appeals court in New Jersey upheld a jury award of $3.4 million to a rider from Newton, NJ who was involved in a pothole-triggered accident and suffered serious injuries in April 2016.
In rejecting the bid by Passaic County to have the jury sum tossed out, the court validated the "jury's verdict that the county created a hazardous road condition by making only temporary patches to a pothole-riddled street that desperately needed repaving," NorthJersey.com reported.
While the county argued that it was immune from liability, a panel of appellate judges found no reason to overturn the award and declared the the county knew for years that the roadway had a high accident rate because of ongoing potholes.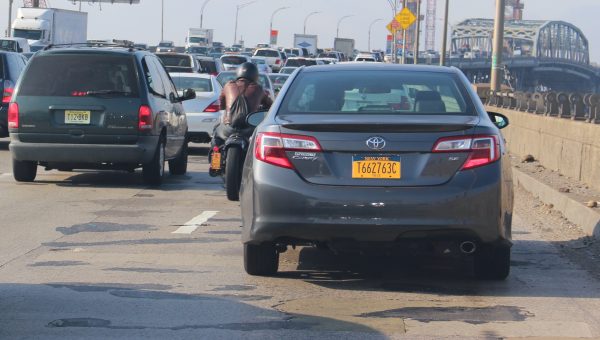 "Discovery revealed that the county's road crew and supervisors themselves knew of the dangerous, continued problems that persisted," the county wrote.
The rider injured in the crash, Roger Gates, claimed he was trying to avoid potholes while navigating Oak Ridge Road when he crossed the yellow line and was struck by an oncoming vehicle. He suffered several fractures, including a crushed pelvis that required six weeks of hospitalization.
A six-day trial on January 2020 resulted in a Passaic County jury handing down its verdict. Gates was awarded $2.65 million plus a reimbursement of $756,000 for medical expenses.
NJ.com has a story here. NorthJersey.com has another story here.
Hello! If you enjoyed this story, please share it with other riders by clicking on the social media buttons below.