NEW YORK – BMW owners in Manhattan and beyond are wondering about the future status of BMW of Manhattan Motorrad thanks to a Tuesday evening Facebook post by a BMW MOA club member who declared the store is "closing down" on Dec. 31 and that "all the employees fired."
The post by Israel Kessler, whose location wasn't provided, complained, "Not one notice to the client base that for years buy and maintain their bikes there. Sad day for BMW."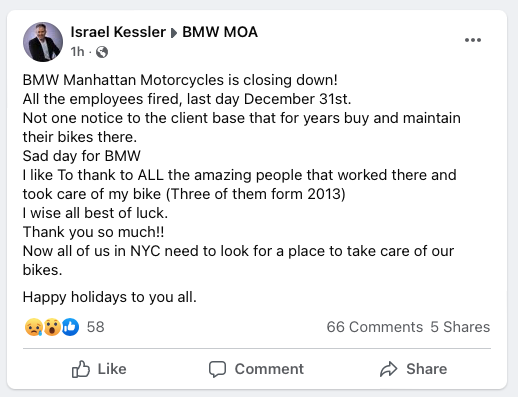 Kessler's post quickly generated dozens of comments, much speculation, and a buried rebuttal by an apparent customer that the store actually sent out an email a few weeks ago informing recipients that the store will indeed close at year's end – in advance of a move to a new location in 2022.
That email, shared by Scott Demel of Brooklyn, stated the corporately-owned store at 555 W. 57th St. may be closing but that a new location is in the works. Nevertheless, the five-paragraph statement contained sparse details and raised more questions than it answered.
Noting that the store has served the city "for years," it only stated that the current store "will be closed as we begin our relocation" to an unspecified new facility. "Our new location will open during late winter or early spring 2022," it said.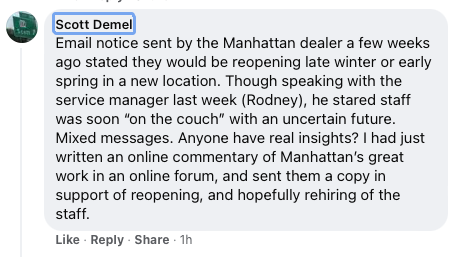 Demel, however, posted that the store's service manager told him last week that the staff will soon be "'on the couch' with an uncertain future."
BMW of Manhattan Motorrad has shared its midtown Manhattan location with a BMW car dealership. The reason motorcycles are exiting isn't known. Perhaps the company simply wanted more space for cars or maybe it felt a spot better suited to motorcycles might work better.
The announcement said "questions and/or concerns" should be directed to the store's general sales manager, Fred Smallwood at Fred.Smallwood@BMWNYC.com.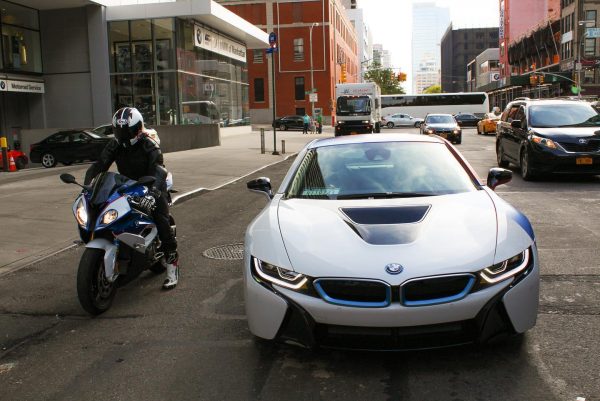 Hello! If you enjoyed this story, please share it with other motorcyclists by clicking on the social media buttons below.