NORTHAMPTON, MA – The MOMS chain of motorcycle dealerships in New England now stands at nine stores with the addition of Valley Motorsports. The Ducati, Honda, Kawasaki, Kymco and Yamaha dealer at 216 N. King St. in Northampton was founded in 1973 by Jerry Randall and John Schieffelin.
In a post over the weekend on the store's Facebook page, Randall announced the sale to MOMS. "It was important to me that my life's work and passion for powersports would be carried on after my retirement. I am confident that the MOMS dealership group is the right choice to continue as the enthusiast-oriented dealership we've always been," Randall wrote in a message of customers.
Randall reported the staff will be retained under new ownership.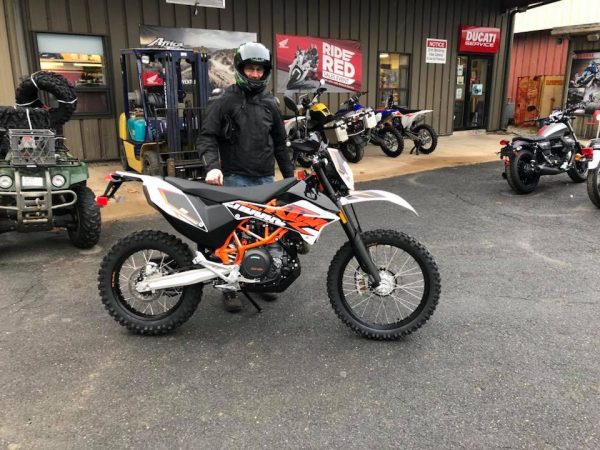 The addition of Valley Motorsports gives MOMS a total of five dealerships in Massachusetts to go with three stores in New Hampshire and one in Connecticut with the recently acquired Enfield Motorsports in Enfield. RIDE-CT & RIDE-New England reported on the sale of Enfield Motorsports earlier this month.
In his sign-off, Randall thanked customers for their "loyalty and patronage" for nearly 50 years. "It is the support of this community, our loyal customers, and employees that have made our business a success. I am grateful to all of you that I've had the honor to know over the years," he wrote.
(Photos from Valley Motorsports' Facebook page)
Hello! If you enjoyed this story, please share it with other riders by clicking on the social media buttons below.