By Bud Wilkinson of RIDE-CT.com
Having been shuffled to parking lots far away from the display ground numerous times at motorcycle shows in years past, it was fun yesterday to be riding the proper marque to gain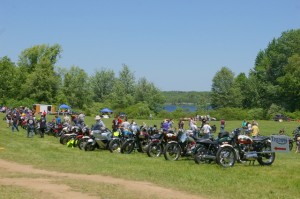 front door access at the 35th annual British Motorcycle Meet in Auburn, MA.
Sponsored by the BSA Owners Club of New England, the meet attracted hundreds of British bike lovers and hundreds of bikes to the Auburn Elks Club, which is just across a pond from the Mass Pike. Numerous British brands were represented, from Aerials (such as the Square Four below) to Velocettes.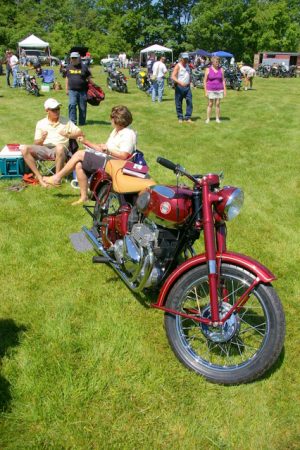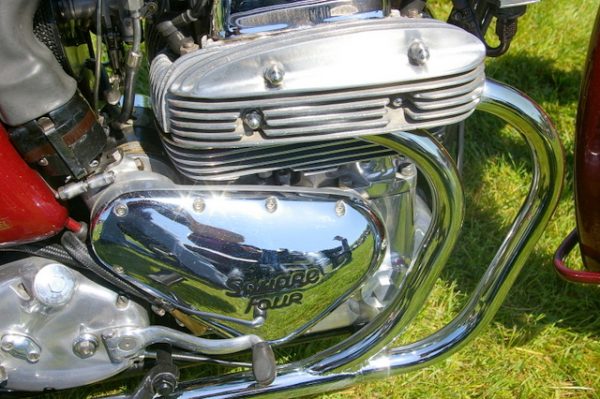 RIDE-CT gained show ground access by riding in on a 2013 Triumph Trophy SE (below right), a loaner from Triumph. I ended up parking next to a mustard and white 1965 Triumph T100 SC Jack Pine scrambler owned by Dennis Horr of Waterford, CT.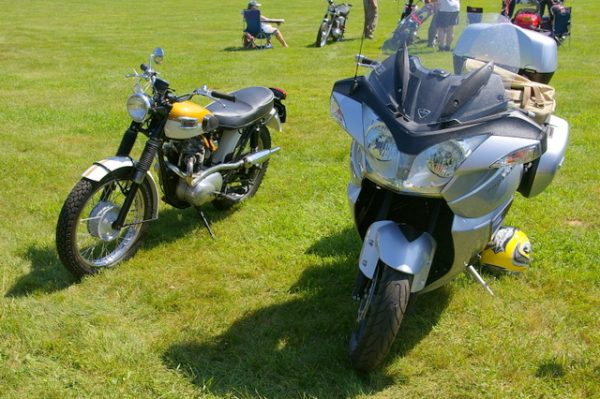 Horr reported that only 800 units of the model were ever made and that 400 were sent to dealers on the West Coast and 400 went to dealers on the eastern seaboard. Those going west received an anodized front fender while the eastern ones were painted like his.
Getting loads of attention at the show, predictably and for good reason, were a pair of Vincents, both of which drew spectators with cameras.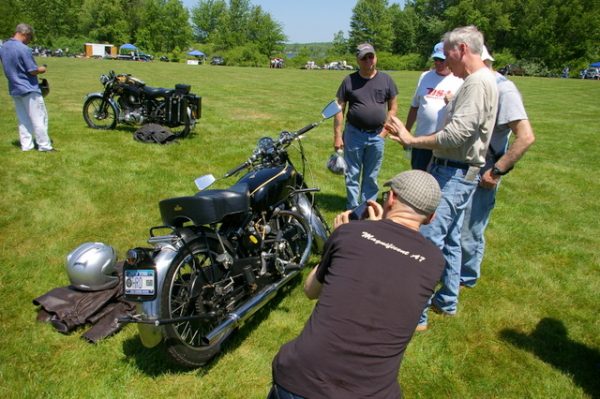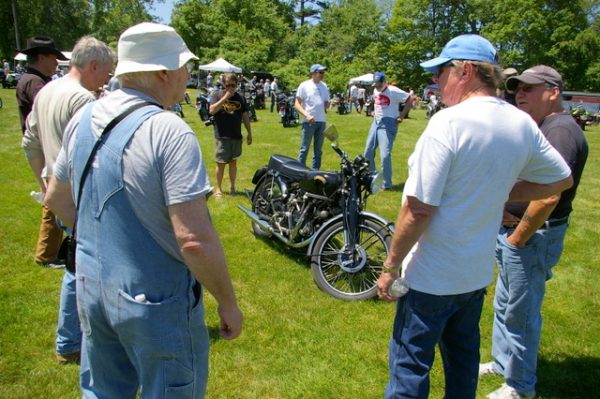 But so did a Norton VR 880 Commando Spring Special owned by Rich Hosley of Guilford, CT. It has a 1974 Norton engine as its base and was built in 2001 by Kenny Dreer. Hosley bought it in 2002 and has put 11,200 miles on it. "Put 100 miles on it today," he said.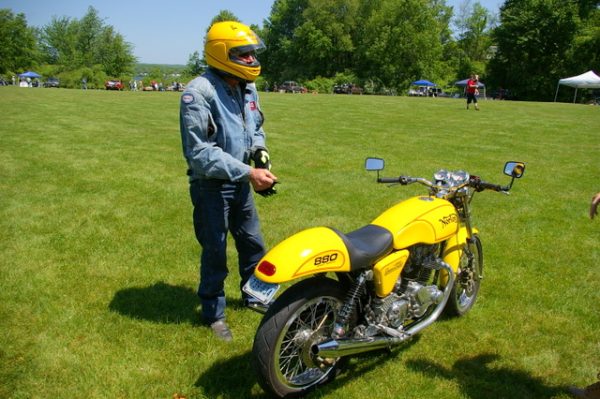 Besides the bikes, there were vendors with used parts, food and colorful characters who were dressed for the occasion.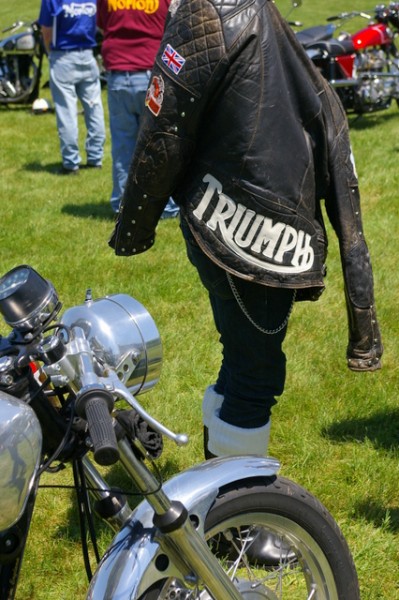 Besides the many stock bikes, there were customs, too, such as this mix of a Triumph and Norton with various one-off parts.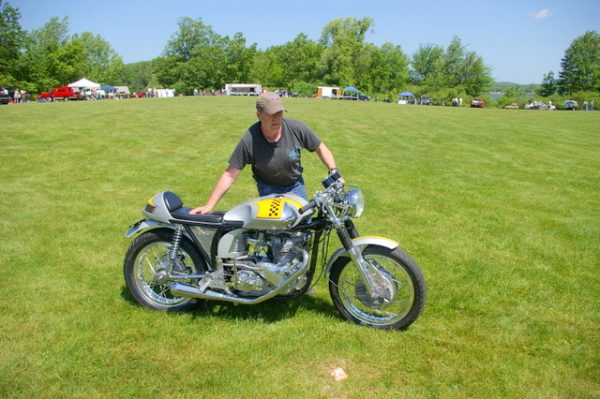 There were also many old bike, including this 1925 Norton…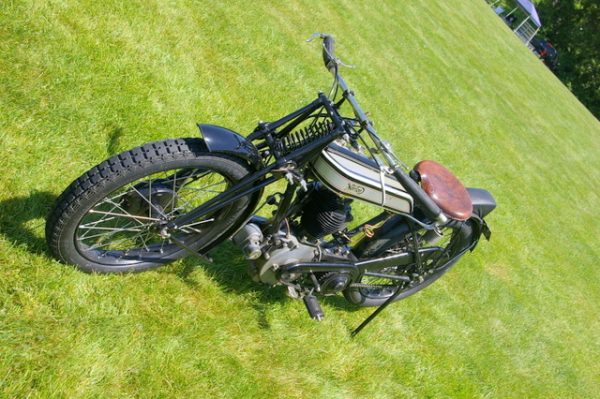 And this 1933 BSA B2 owned by Mark Turkington of Bolton, CT…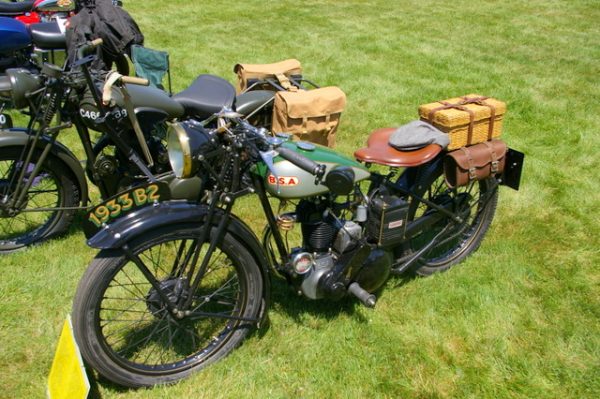 And this 1949 Matchless…
The only drawbacks to the day were the heat and the thousands of milkweed seeds that floated on the breeze, making it seems at times like it was snowing. Nonetheless, the Auburn British Motorcycle meet is an event well worth attending.