GILL, MA – It's amazing what a motorcycle dealership can accumulate over the years in terms of models, signage, tools and more. The recent closure here of Green River Powersports and retirement of owner Steve Luzi provides an example with an "Everything Must Go!" auction set for July 10 at the former dealership.
Green River Powersports sold Honda and Triumph motorcycles as well as power equipment. While only a few new model leftovers can be found among the auction's lot listing on J. Wood & Company's website, there are numerous vintage bikes to be had.
Among some of the two-wheeled treasures are a a 500cc 1971 Triumph (shown atop the page), a low mileage 1997 Buell M2 Cyclone, and a 1981 Honda CB650.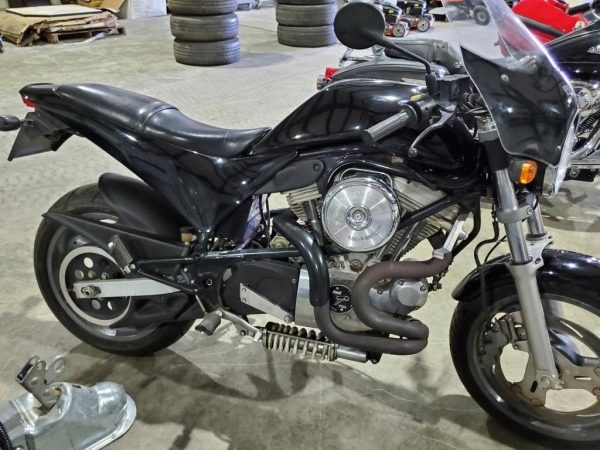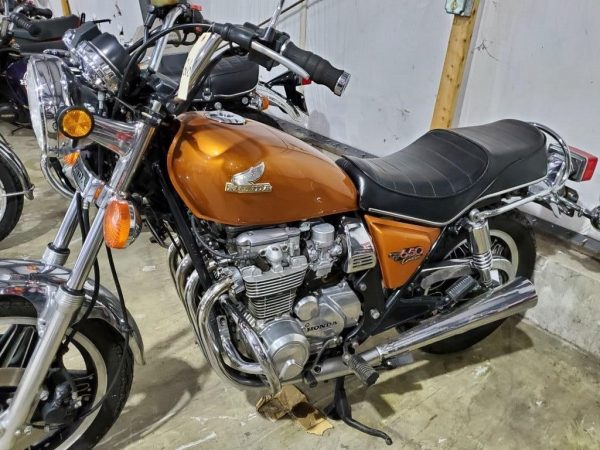 Moto Guzzi is represented with a 1977 850 Le Mans and a 2008 1200 Sport. The Le Mans already has 22 bids and the price is up to $5,500 in pre-auction bidding online. There are Ducatis, too – a 2010 Multistrada project bike and a 2001 ST4.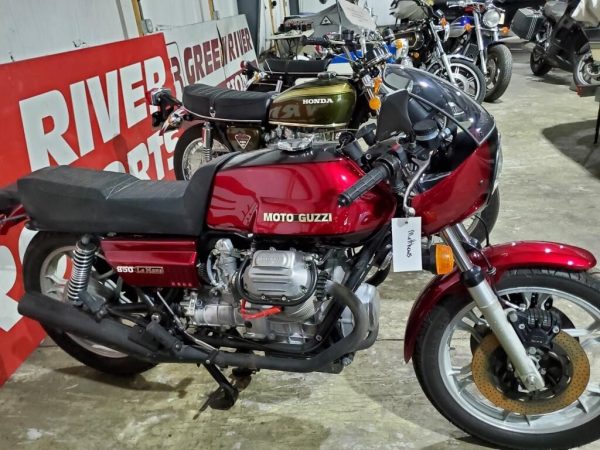 There are a few new bikes as well. There's are two 2018 Triumph Bobbers and a 2013 Triumph Thunderbird Storm.
There are more Hondas, of course, including a 1978 Honda Hobbit, a 1972 CB350, a 1971 CB350, a 1972 CB450 with just 1,611 miles, a 1968 C<350, a 1979 CM400T, and a 1974 CL200 Scrambler with 3,530 miles.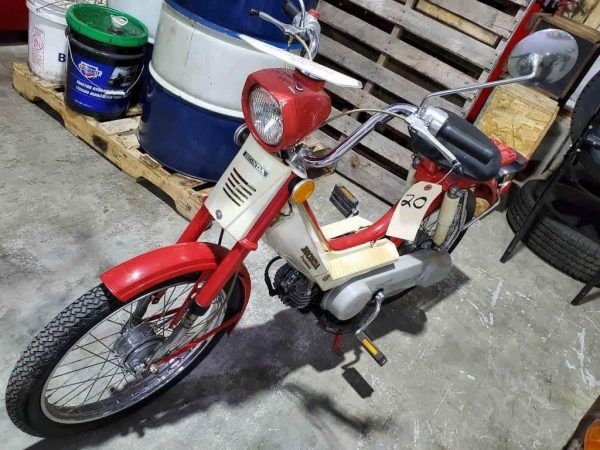 Old Kawasakis, Suzukis and Yamahas may also be found. In all, there are approximately 40 old models being auctioned. There's also a lot featuring Triumph riding jackets.
In addition to the motorcycles and gear, the auction includes both manufacturer and dealer signage, posters, and power equipment, including lawn mowers, riding mowers, string trimmers, and chains saws. Tool chests, tool carts and work benches are available; even a 1998 Chevrolet 2500 pickup.
The auction is set for 9 a.m. on July 10 at 1 Main Road. Preview hours are from 9 a.m. to 2 p.m. on July 9 and from 7 to 9 a.m. on July 10. Bidding may be done in person or online. Purchases must be picked up by the end of the day on July 11.
Hello! If you enjoyed this story, please share it with other riders by clicking on the social media buttons below.