NEWPORT, RI – Closed for more than two months due to the COVID-19 pandemic, The Audrain Automobile Museum here will re-open its gallery to visitors on Monday (June 8) with an exhibit titled "Shining Bright: Advances in Automotive Lighting."
The exhibit, which was scheduled to run from May 1 through Aug. 9, traces lighting technology and features more than a dozen vintage and exotic cars – and one motorcycle.
The lone bike is a 2020 Ducati Panigale V4R (pictured above).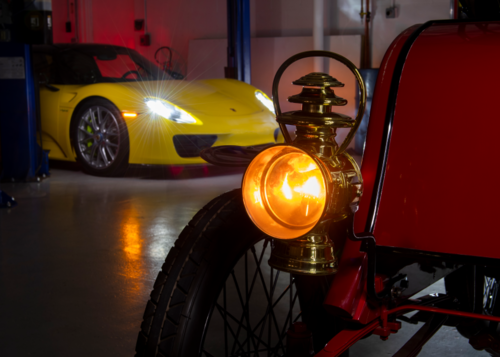 The exhibit is slated to have cars ranging from a 1901 Winton Runabout through a 1948 Tucker Model 48 to a 2019 Porsche 911 GT2 RS Clubsport. The Tucker is one of 51 built and is the second to last one to be built.
The museum is implementing safety guidelines for its re-opening – limiting admittance in the gallery to only 20 people at a time. All staff and guests will be screened for COVID-19 upon entering the museum and everyone will be required to wear a facemask.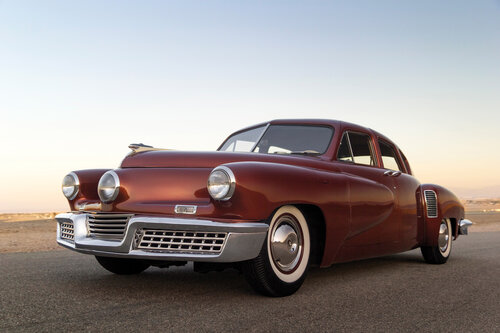 According to a press release issued this afternoon, the museum will be thoroughly cleaned and sanitized morning and evening as well as multiple times throughout the day.
"With a carefully prepared and well-executed plan to bring our visitor guests safely back into our museum, we can bring our core mission of 'Preserving, Celebrating and Sharing Automotive History' more immediately to our community," said Audrain CEO Donald Osborne.
"It's fitting that our current exhibition is titled 'Shining Bright' as we feel this re-opening can be another sign of brighter times ahead for us all."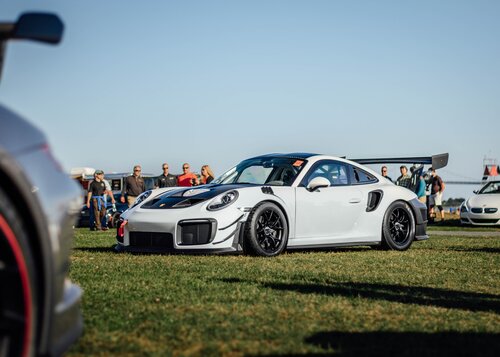 The Audrain Automobile Museum is located at 222 Bellevue Ave. It has 7,500 square feet of gallery space. It normally curates four exhibits a year that attract more than 30,000 visitors.
Admission is $18 for adults, $10 for seniors, military and students, and $8 for children ages 6-17. Hours are from 10 a.m. to 4 p.m. daily.
(Photos courtesy of The Audrain Automobile Museum)
Hello! If you enjoyed this story, please share it by clicking on one of the social media buttons below.