GRANBY, CT – Have you ever been riding and just happened upon a location that made your day? This happened to me when I spied Grassroots Creamery, today's stop in "The Great Northeast Ice Cream Run." 
What a find!
This little gem makes its own ice cream on site. The ice cream is all-natural and you can definitely taste the quality with each spoonful.
Located at the former Avery's General Store site along Route 20 on the town green, the creamery is easily accessible from anywhere in the state. When I pulled up, I was ushered into a numbered spot and approached by an attendant to take my order. This was to ensure safety and social distancing during COVID-19 restrictions.  
The creamery creates and offers up to 36 flavors, which are posted on the front window with continuously evolving offerings. The attendant brought out my ice cream on a stylish silver serving tray. I chose a scoop of coconut and a scoop of mint Oreo – which was naturally white without any artificial colorings.
Both flavors were beyond expectation. Love at first taste!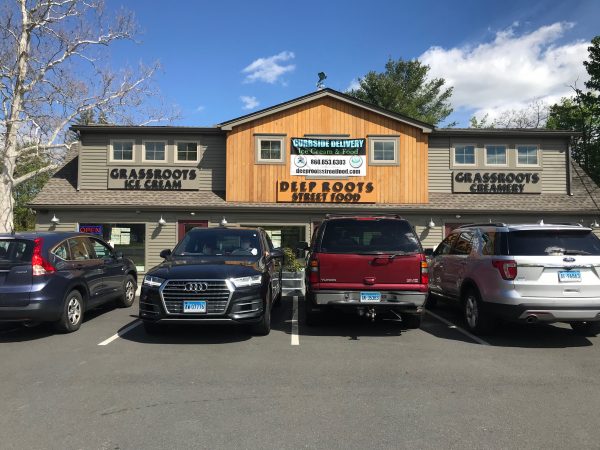 In November 2018, Grassroots Creamery added to its fare by opening Deep Roots Street Food adjacent to the ice cream shop. It's a casual, made-to-order restaurant with several unique and eclectic offerings. As the owner describes the concept, "We only serve non-committal, try on the fly kind of food. We are a hyper-casual restaurant serving come as you are cuisine." 
The menu offers an array of handheld street food and sharing plates, along with fork food.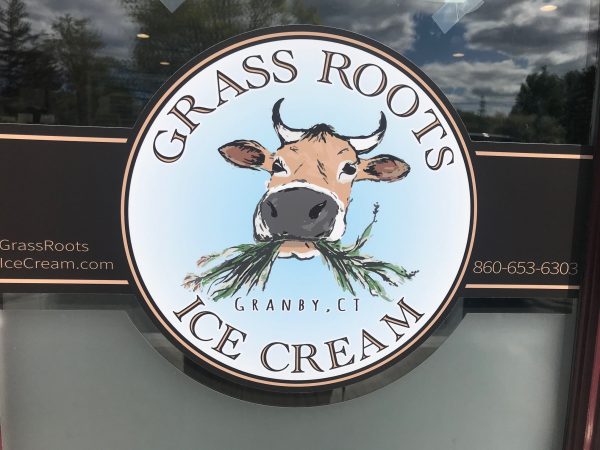 There is an abundance of choice riding opportunities getting to and from Grassroots/Deep Roots. 
Route 20, arching over north-central CT, is one of the finest. The well-paved route heads west towards the bucolic town of Hartland and then north over the Barkhamsted Reservoir taking riders through some very quiet forested areas with light traffic. Routes 179, 219 and 318 head toward the Barkhamsted area and are also perennial favorites.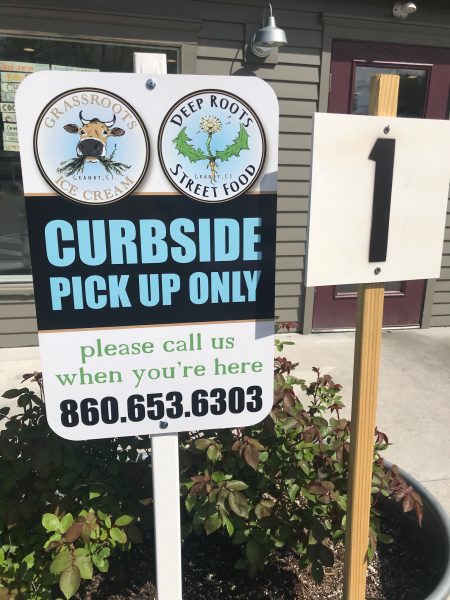 Grassroots Creamery is located at 4 Park Place at the intersection of Route 20 and Route 202. Hours are 11 a.m. to 9 p.m. Monday through Saturday. The shop is closed on Sunday. Deep Roots restaurant hours are the same.
Don't forget – ride motorcycles and eat ice cream!
Previous stops in "The Great Northeast Ice Cream Run" include:
Hello! If you enjoyed this story, please click on one of the social media buttons below and share it.