EAST HARTFORD, CT – The longtime owners of Gengras Harley-Davidson today confirmed the sale of the dealership to Chad Clark and Bryan Castor, owners of three other Harley-Davidson stores in the Northeast.
Under new ownership, which takes effect on Thursday, the store will be called Hartford Harley-Davidson, resurrecting a name from the past.

"It has been a great ride for us as an organization and as a family with this brand over the last 20 years, and we hope riders and customers have enjoyed what we tried to present here," said Chip Gengras in a video posted late this afternoon on the dealership's Facebook page. It was also posted on Clark's Facebook page.
In the video, Jonathan Gengras said, "Many of the same employees that you've come to know and love here will still be here. " He added of the new owners, "They are very passionate Harley riders."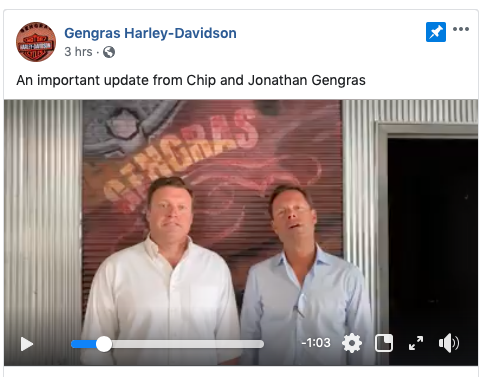 RIDE-CT & RIDE-New England first reported on the sale back on May 6.
Store Gives New Owners Four In Northeast
Clark and Castor already own Sheldon's Harley-Davidson in Auburn, MA; Old School Harley-Davidson in Ellington, CT; and Spitzie's Harley-Davidson of Albany in New York.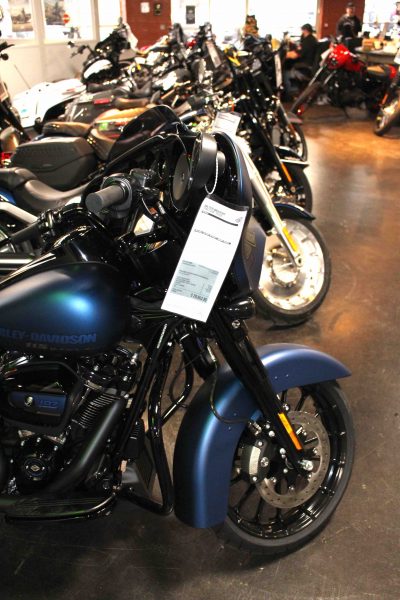 Gengras Harley-Davidson at 221 Governor St. opened in 2001 after car dealer E. Clayton "Skip" Gengras bought out was then known as Hartford Harley-Davidson. That dealership was located on Wawarme Ave. in Hartford.
The store was the family's lone motorcycle franchise, although the company once tried a European motorcycle store that sold BMW, Triumph and Ducati motorcycles. Gengras car dealerships sell the BMW, Chrysler, Dodge, Jeep, Ram, Chevrolet Volvo, Honda, Ford and VW brands.
Only 18 miles separate Hartford Harley-Davidson and Old School Harley-Davidson. The addition of the store gives Clark and Castor a brand monopoly along I-84 and the Mass Pike (I-90) between Hartford and Worcester.
Updated: June 4 to reflect that Gengras bought Hartford Harley-Davidson in 2001; not 2003 as originally reported.
Hello! If you enjoyed this story, please click on one of the social media buttons below and share it.