VALCOURT, QUEBEC – More than five months after announcing its intention to build electric motorcycles, Can-Am has now revealed two models that will be in dealer showrooms in mid-2024. One's a dual purpose model. The other is designed for urban commutes.
While specs won't be released for another year, parent company BRP (for Bombardier Recreational Products) said the Can-Am Origin is designed for both street and off-road use with the Can-Am Pulse targeted for city riding.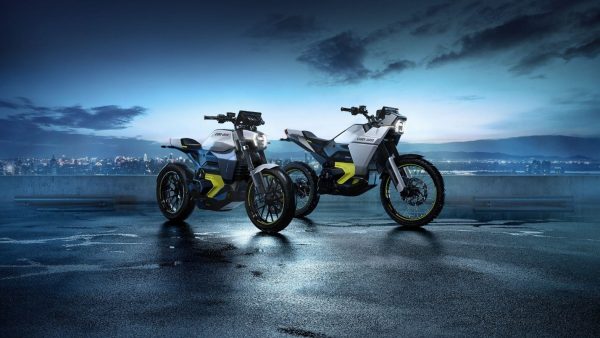 "Both models feature stunning, modern design, built to showcase state-of-the art technology, like the high-performance LED headlamp, a unique visual signature. Both models are also easier to use and to ride, for novices and seasoned riders alike," BRP said. 
"While each model has its own distinct design, ergonomics and capabilities to satisfy different needs, both are powered by the all-new Rotax E-POWER technology, yielding highway-worthy speeds with plenty of horsepower and torque."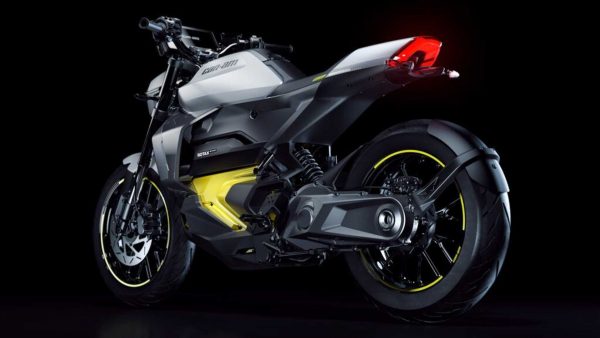 The Can-Am name is best known these days for the three-wheeled Spyder and Ryker models but the brand built motorcycles back in the 1970s that competed in the motocross and endurance arenas.
"Half a century ago, Can-Am roared to victory on the track and the trail, and today, a new legacy begins. With the Can-Am Origin and Can-Am Pulse, the first two models of our electric 2-wheel family, we are gearing up to reclaim our motorcycle heritage by crafting thrilling riding experiences for a whole new generation," said José Boisjoli, President and CEO of BRP.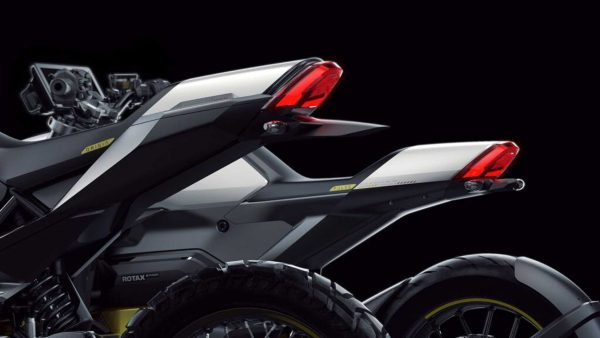 In addition to the two new electric motorcycle models, BRP also announced "a completely new electric hydrofoil board bearing the Sea-Doo signature – the Sea-Doo Rise."
Boisjoli added: "With the Sea-Doo Rise, BRP is leveraging its expertise to address an untapped market category and further position the company for future growth. We have set out to be the key actor in growing and democratizing the hydrofoiling watersport industry. In true BRP fashion, we designed a product that is easy to use and adaptable for all skill levels, making it accessible for all those seeking to rise above the water."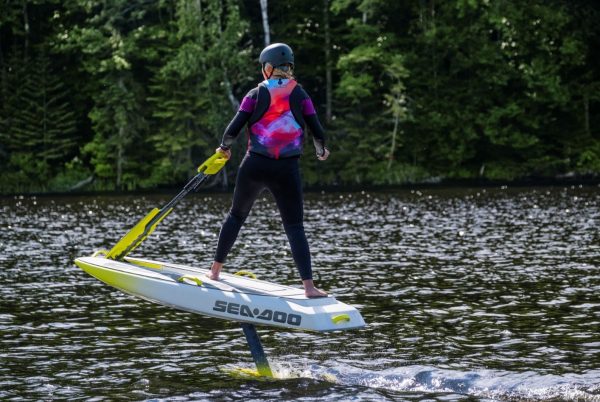 (Photos courtesy of BRP)
Hello! If you enjoyed this story, please share it with other riders by clicking on the social media buttons below.