GLASTONBURY, CT – The owner of New England Cycle Center in Hartford and two other motorcycle dealerships in southern New England, who was convicted in April on multiple felony charges in a trial involving a sex trafficking ring, has now been charged with disorderly conduct following an incident last week.
The "Journal Inquirer" newspaper in Manchester reports that Bruce J. Bemer was arrested by Glastonbury police last Wednesday night "on an accusation that he spat on someone during a domestic dispute." He remains free on a promise to appear in court.
His next court appearance set for Nov. 26, according to the state's Superior Court website.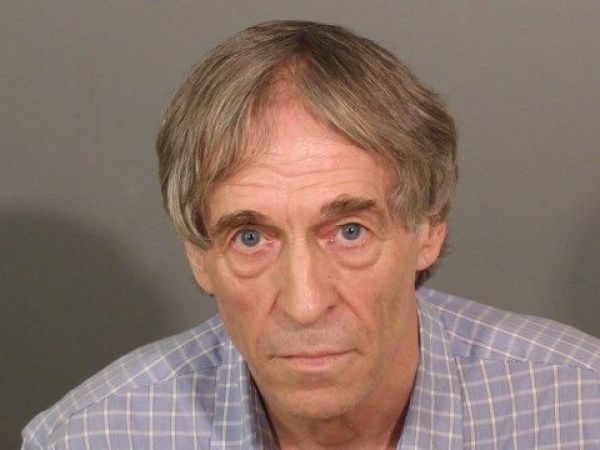 Bemer, who also owns Columbia Motorsports in Columbia, CT and Springfield Motorsports in Massachusetts, was sentenced in June to 10 years in prison after being convicted on four counts of patronizing a trafficked person and one count of criminal liability for trafficking a person.
The millionaire businessman is appealing his convictions and is free on a $1.25 million bond. The newspaper report says that disorderly conduct is a misdemeanor carrying up to three months in prison, and questions "whether the new arrest will affect Bemer's release on the appeal bond."
Bemer's convictions on the sex charges have placed the status of his motorcycle dealerships into question as the Japanese manufacturers who have supplied the brands he sold have apparently been cutting ties.
New England Cycle Center has sold Suzuki, Yamaha and Kawasaki motorcycles, but Suzuki reportedly yanked its franchise recently. Neither Suzuki's website nor New England Cycle Center's website currently list the store as being a dealer.
RIDE-CT & RIDE-NewEngland contacted Suzuki today seeking a status report but did not receive a response.
Yamaha also appears to be headed out the door. Its website likewise doesn't list New England Cycle Center, although the store's website still mentions Yamaha.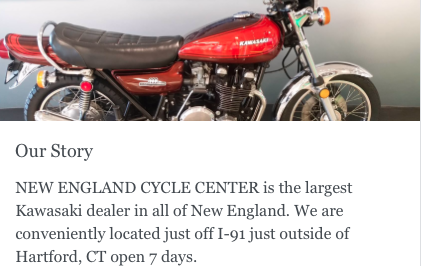 A telltale sign may be found on New England Cycle Center's Facebook page where only posts that mention Kawasaki appear. Under an "Our Story" heading, the dealership also only mentions Kawasaki.
Columbia Motorsports, which has also been a Suzuki and Yamaha dealer, also no longer shows on either company's website, although Columba's website still mentions Yamaha.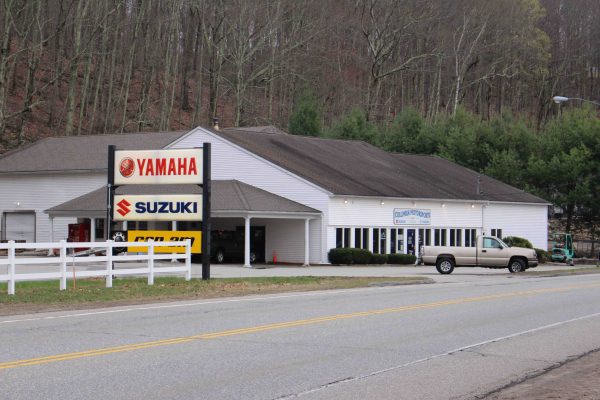 Springfield Motorsports' website says it sells Kawasaki and Yamaha products, but Yamaha's website doesn't list it either.
RIDE-CT & RIDE-New England also contacted Yamaha and Kawasaki today seeking a status report from each. Yamaha replied that the company would not comment, while Kawasaki has not responded.