MINNEAPOLIS – Indian Motorcycle today released details on a new 108 cubic inch/1,769cc V-twin engine that will power the new 2020 Challenger model.
The liquid-cooled PowerPlus engine, named after the Indian model that the original company built between 1916 and 1924, will deliver 122 horsepower and 128 foot-pounds of torque.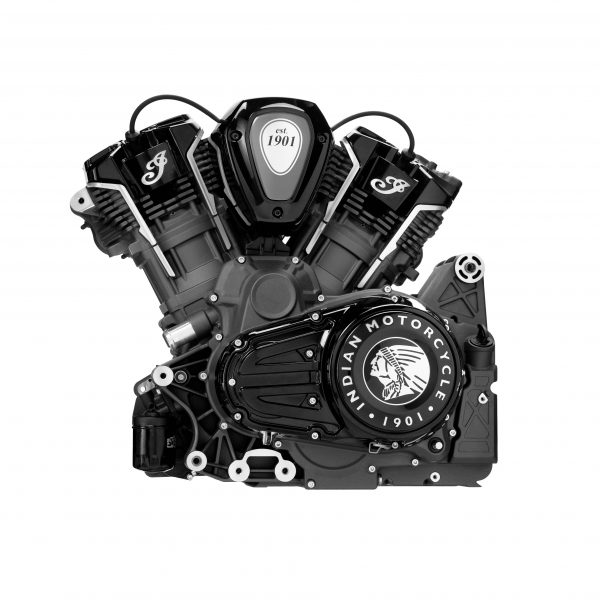 The PowerPlus motor will be used in the as-yet-unrevealed Challenger model, which is expected to be a fixed-fairing bagger. It will have a six-speed transmission with "true overdrive" and three ride modes.
Indian calls the PowerPlus power plant "its most powerful engine to date" and declares it to be "the most powerful engine in its class."
"We challenge our engineers with the notion that anything less than best-in-class design and performance will simply not get it done, and it's clear with this new engine that they have delivered on this high standard," said Steve Menneto, Indian's president.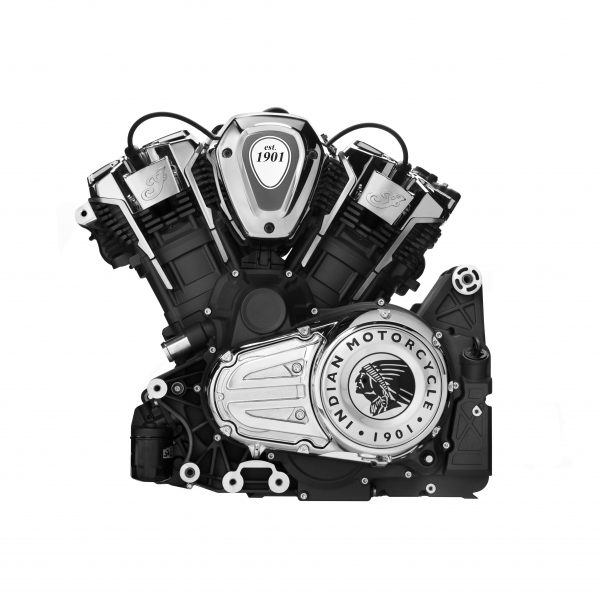 The PowerPlus will be assembled in Osceola, WI, with final assembly of the Challenger taking place in Spirit Lake, IA. Indian said the new motor went through nearly one million miles of simulated testing and more than 250,000 on-road miles.
Indian dealers were told of the upcoming Challenger model at their annual meeting in July. Since then, the company has released details of its Scout model lineup for 2020, apparently sneaking a picture of the forthcoming Challenger into one shot with a 2020 Indian Scout Bobber Twenty – at least when the lineup was announced in Canada. Give credit to Canada Moto Guide for spotting it.
The PowerPlus joins the Thunder Stroke 111 and Thunder Stroke 116 in the brand's engine lineup for heavyweight cruiser models. The air-cooled Thunder Stroke 111 is 111 cubic inches and puts out 119-foot pounds of torque. The upsized Thunder Stroke 116 is 116 cubic inches and offers 126 foot-pounds of torque.
Indian is expected to unveil the Challenger on Oct. 29.