Manufacturers hate to terminate dealerships. It's a real hassle for all parties concerned and it raises questions about the brands involved. Prior to terminating an authorized dealer, a manufacturer will almost always try to help the dealer resolve its problems so they can remain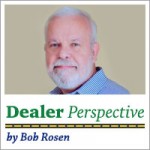 a dealer for the brand.
In the case of criminal activity, however, there isn't much the manufacturer can do to assist the dealership, and unless the manufacturer is named in a legal action, they will stay clear of getting involved.
At this point, the future of Bruce Bemer's dealerships is most certainly in question. The owner of New England Cycle Center in Hartford, Springfield Motorsports in Massachusetts and Columbia Motorsports in Columbia, CT certainly has his hands full dealing with his recent arrest.
As "The Day" newspaper in New London succinctly summarized, he's facing "charges that he played a role in a decades-long prostitution ring that lured mentally disabled young men into sexual encounters with clients, including Bemer, with promises of friendship, money and drugs."
Bemer also owns New London-Waterford Speedbowl and yesterday NASCAR pulled its sanctioning for races this season, which was set to begin with the Whelen All-American Series event on May 6. Coupled with recent resignations at the track, noted in a story in "The Day," the future of the track is up in the air.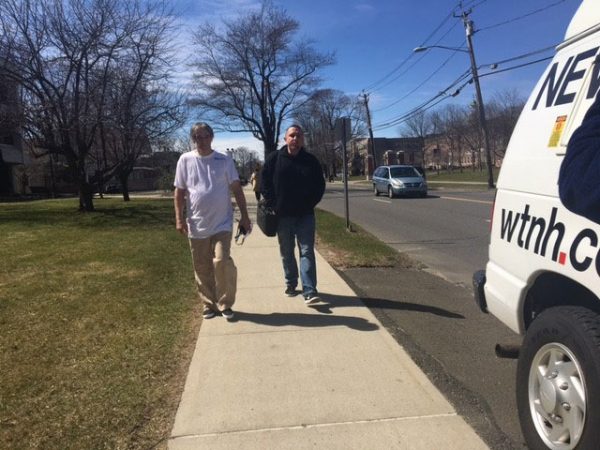 Bemer's problems will also most certainly extend to his three dealerships, which sell Kawasaki, Suzuki and Yamaha motorcycles. Insomuch as his dealerships are authorized by major manufacturers, the businesses are governed by two important legal sets of guidelines – state franchise laws and the manufacturer Dealer Agreement.
Technically speaking, motorcycle dealerships are not franchises in the sense of, say, a fast food restaurant. Dealerships don't pay an ongoing "franchise fee" to the manufacturer. There are a few other ways in which motorcycle dealerships differ technically from being a true franchise.
They are, however, still governed by state franchise laws. These laws provide guidelines as to how dealerships conduct their business. They also spell out the rights of dealers and manufacturers as they do business with each other. When the owners of dealerships violate the law, the franchise laws and Dealer Agreement generally govern how this affects the business.
Each manufacturer has their own set of rules and guidelines with which each dealer complies. These rules are spelled out in great detail in the Dealer Agreement that the dealership signs before being granted the right to sell the manufacturer's motorcycles.
These Dealer Agreements can run to fifty pages and are legally binding contracts. It's this Dealer Agreement that manufacturer's turn to when it's time to discuss problems or potential violations in the operations of the dealership.
You can be sure that the manufacturers of motorcycle brands sold by Bemer's dealerships are reviewing their options very carefully. They will be considering how this affects their respective images. Their actions could even lead them to terminate the dealerships' franchises. One major manufacturer's Dealer Agreement devotes five densely-worded pages to the subject of termination.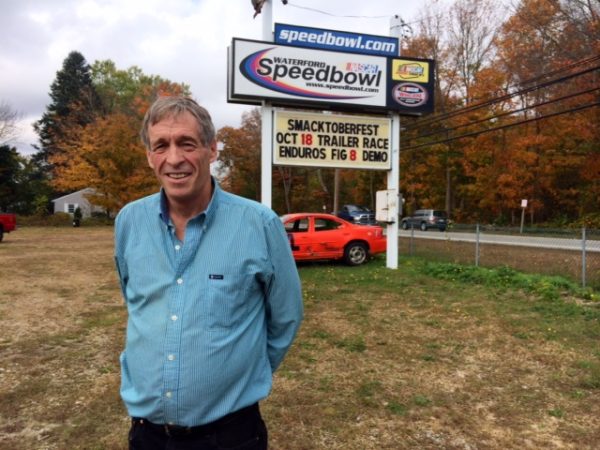 Currently, Bemer has not been convicted of a crime, just charged. If he were to be convicted, the actions that a manufacturer can take are usually clearly spelled out in the Dealer Agreement. In the case of one manufacturer, their Dealer Agreement states that the manufacturer can terminate the dealerships franchise if the following occurs:
"Conviction of any of Dealer's owners, officers or general manager or any crime or violation of law, if, in (Manufacturer) reasonable opinion, such conviction may adversely affect the conduct of Dealer's (Manufacturer) motorcycle operation or would otherwise tend to be harmful to (Manufacturer) or the reputation or marketing of the Products."
The manufacturer also has recourse prior to any conviction:
"Impairment of the reputation or financial standing of Dealer or any of Dealer's owners, officers, or general manager or ascertainment by (Manufacturer) of any facts existing at or prior to the time of execution of this Agreement which tend to impair such reputation or financial standing."
It's certainly not inaccurate to say that Bemer's dealerships have taken a beating, especially on social media, in the wake of Bemer's arrest. What happens next may be up to the manufacturers.