BRIDGEPORT – A civil lawsuit filed Wednesday seeks to "restrain and seize" the assets of 63-year-old motorcycle dealer Bruce J. Bemer and another man who are accused of being involved with a sex trafficking ring that prostituted mentally-disabled young men.
Bemer, who lives in Glastonbury, owns New England Cycle Center in Hartford, Springfield Motorsports in Massachusetts and Columbia Motorsports in Columbia, CT. The three stores sell Kawasaki, Suzuki and Yamaha motorcycles.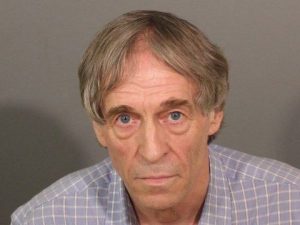 New Haven trial lawyer Joel T. Faxon filed suit in Bridgeport Superior Court against Bemer and William Trefzger, 71, of Westport, CT. Faxon represents a conservator for two victims.
In a press release, Faxon Law Group said the filing "will force the perpetrators of a human sex trafficking racketeering scheme – who targeted young men with diminished mental capacity and mental illnesses, including schizophrenia, for sexual pleasure and personal gain – to relinquish their assets to satisfy a judgment."
In the release, Faxon said, "The plaintiffs were preyed upon by these sick criminals because they were known to be mentally ill and emotionally distressed. They were not only threatened with violence, exploited, and sexually abused; the defendants and their co-conspirators profited from the sick scheme of sexual racketeering."
Faxon added,  "These young men deserve a better life and sexual predators like Bemer and Trefzger will be held accountable for the irreversible damage they have caused. Criminals like this have to know that if they engage in such despicable abuse there will be a heavy financial cost exacted. We will extract every last dollar from these sadistic sociopaths and put them out of business permanently."
In response, Bemer's attorney, John Droney of Hartford, is quoted in a story in the "The Hartford Courant" as saying, "This lawsuit seems to be motivated by a desire to get money and that doesn't surprise me."
Bemer, who also owns New London-Waterford Speedbowl and Bemer Petroleum Corp., and Trefzger were arrested last week on charges of patronizing a trafficked person. Bemer appeared in court in Danbury and was released on a $500,000 bond. He is due back in court April 26. The arrests of Bemer and Trefzger followed the earlier arrest of Robert King of Danbury. The "News Times" newspaper reported that King "was at the center of the ring, which served as many as eight wealthy men in Connecticut and Massachusetts."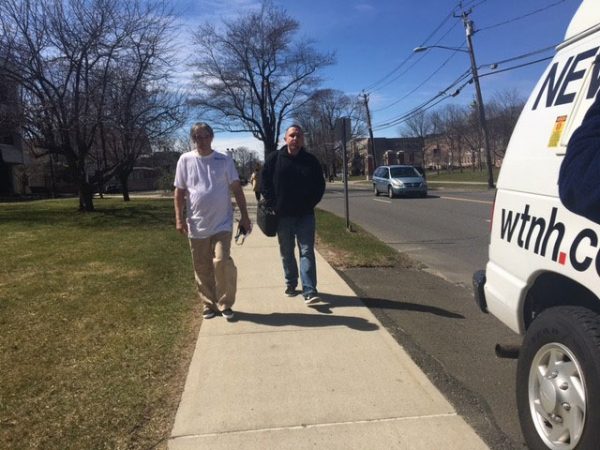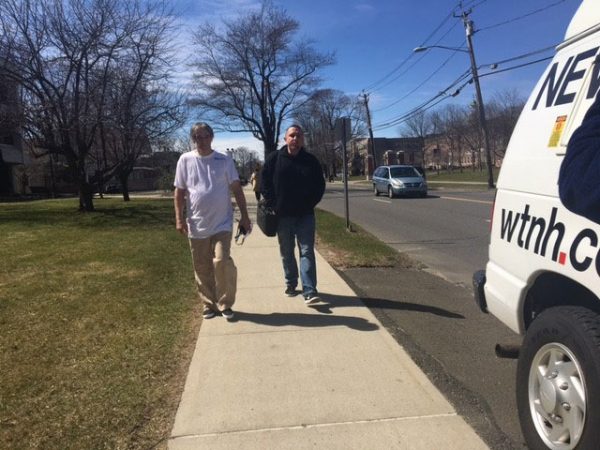 The motorcycle dealerships haven't reacted publicly since news of the arrests broke. A visit by RIDE-CT & RIDE-NewEngland to New England Cycle Center on Tuesday afternoon revealed the store to be operating normally. A request for a comment, though, received a response that the dealership's only comment would be "no comment." A follow-up request for comment sent this morning in the wake of the lawsuit's filing also received a "no comment."
Meanwhile, NASCAR today terminated its sanctioning agreement with the New London-Waterford Speedbowl. Due to action detrimental to stock car racing, the organization said it will no longer sanction the Whelen All-American Series at the track.  The Whelen Modified Tour event scheduled for July 22 has been canceled.
Bemer's involvement with the sex ring apparently goes back decades. A story in "The Bulletin" in Norwich on Bemer's arrest quoted an arrest warrant in which "Bemer stated that he believes that over the 20-25-year period King has brought him 8-10 different boys for sex, most on multiple occasions. Bemer stated that he pays approximately $200-250 per occasion."
– By Bud Wilkinson
Faxon Law Group press  release: