For most riders, motorcycling is an escape, an opportunity to briefly get away from a polarized society where political name-calling and sometimes even outright hatred of those with opposing views is a daily occurrence, especially on social media.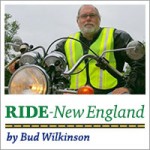 How many riders arduously avoid any political conversation when out riding can't be quantified, but it's likely the percentage is increasing as fatigue over the current state of "dialogue" grows.
It's no surprise then that the just-released October edition of the "Boxer Shorts" newsletter by the Yankee Beemers Motorcycle Club quickly caused a kerfuffle on Thursday for its inclusion of pictures of President Donald Trump and his wife, Melania; former President Bill Clinton and Monica Lewinsky;  adult film star Stormy Daniels, who allegedly had an affair with Trump; and others.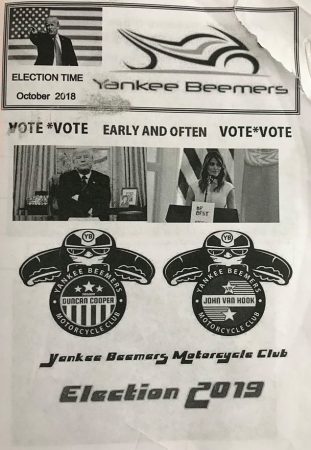 The pictures were used to tout the upcoming election of club officers for 2019. Very soon, reaction appeared on the club's closed Facebook page, with member Mimi Harson writing, "…I am so disappointed with this issue (of "Boxer Shorts"). I joined a local BMW club for the friends, events and support, not for political commentary. There is more than enough of that in daily life."
Harson continued, "I have heard complaints that membership is down, so why alienate even more with politics? Could we please keep the motorcycle club to just that?"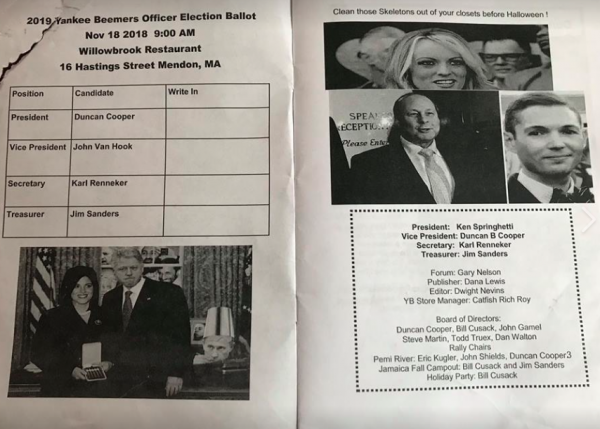 Yankee Beemers president Ken Springhetti responded on Facebook that perhaps "Boxer Shorts" editor Dwight Nevins "was just being silly. I can't really figure out what message he was sending, other than mocking our own upcoming election."
But the debate had begun and the thread grew. Nevins eventually explained, "My intention with the malarchy (sic) on the first few pages of the October issue was to poke fun at ALL political systems that we are touched by… Sorry if I have offended anyone, but as always I'm just looking for content."
As is the case with much of the political discussion these days, the comments in the Facebook thread regarding the use of political images in "Boxer Shorts" varied from harsh to understanding, but many agreed with Harson that in these venomous times, motorcycling should be a politics-free zone that allows everyone to clear their heads – no matter their political beliefs.
Yankee Beemers member and "Boxer Shorts" publisher Dana Lewis concurred, "BS (Boxer Shorts) should be a place for escape from the mind-numbing BS in the daily news these days."