MUNICH – BMW Motorrad today unveiled a concept electric model dubbed the Vision DC Roadster that was designed to show how the company might transition its iconic boxer heritage in future years.
"The boxer engine is the heart of BMW Motorrad – an absolute stalwart of its character. But BMW Motorrad stands for visionary zero-emissions vehicle concepts, too," explained Edgar Heinrich, Head of Design BMW Motorrad, in a news release.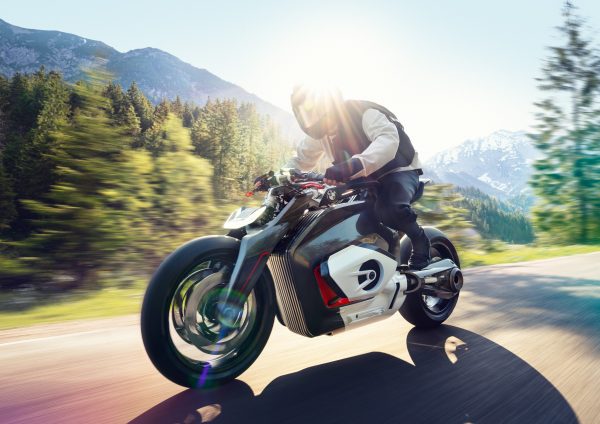 "In view of this, one question that arises is: what would happen if we were to replace the boxer engine with an electric motor and the required battery? The Vision Bike shows how we're able to retain the identity and iconic appearance of BMW Motorrad in distinctive form while at the same time presenting an exciting new type of riding pleasure."
It's the boxer engine, of course, that makes so many BMW models instantly recognizable and the company has managed to retain the look while powering the Vision DC Roadster with a longitudinally oriented battery.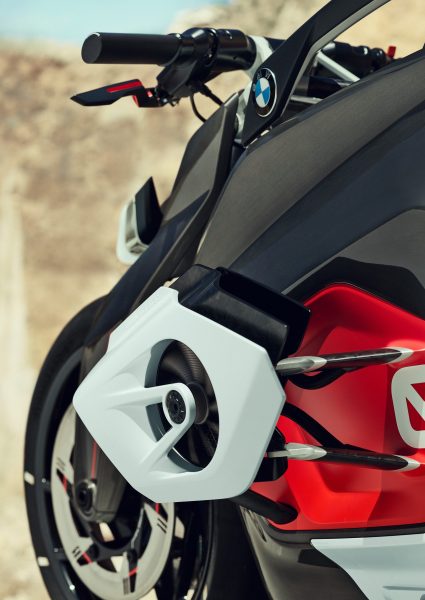 "For cooling purposes, two side elements protrude with cooling ribs and integrated ventilators," the news release stated, noting "…the cooling elements are placed in the air stream. The cylinder-shaped electric motor is positioned underneath the battery and is directly connected to the universal shaft."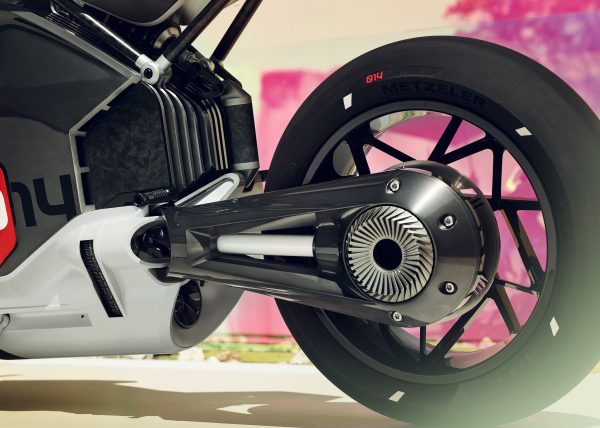 Heinrich noted that riding an electric model is just as exciting as a gas-powered one. "The high level of torque right at set-off makes for breath taking acceleration. This almost brutal power delivery creates a whole new experience of dynamic performance. And the BMW Motorrad Vision DC Roadster puts a face to this experience," he said.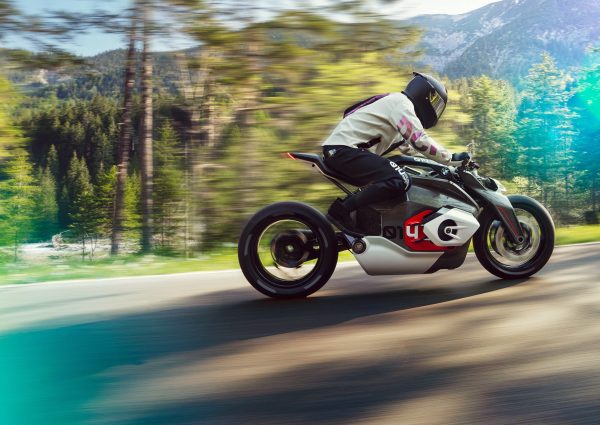 While a bit futuristic looking, the Vision DC Roadster doesn't appear to be all that far from being market-ready. It's certainly more than an expensive exercise in design; more likely a huge clue as to what's to come from BMW.