NORTH GRANBY, CT – It was when approaching a left-hand turn this past weekend that I noticed two motorcycles coming at me. I put on my turn signal well in advance and not only scanned the road in front of me but, using my mirrors, scanned the road behind me. An SUV was approaching from the rear. The scenario momentarily terrified me.
I quickly harvested every observation skill I possess. I checked my distances more than once, yet I was petrified because I was in my car. As the riders got closer, I could feel my heart race and I am sure I white-knuckled the steering wheel while I held my breath. They safely passed me by and I made my left turn.
What the hell had just happened?
Like everyone, I find myself out on our roadways every day. With the warm weather now here, most all my seat time is at night. My dog and I take to the cool night air enjoying the empty roads, beautiful skies and, without question, the benefits of seeing headlights from the others traveling the roads with us.
Each day, I delve deeper into motorcycle and traffic safety, and devote much more thought to strategies before every ride. Going out at night with less traffic is a perfect example. I often wonder how much thought other riders give to such strategies. I believe I have a new form of PTSD regarding the interaction between cages and riders and it concerns me.
The lives lost this past weekend in the crash in Randolph, NH have left a mark on me, and I can't think of a circle of people in my life that this event has not affected.
The pieces of this disaster are coming together. For me, as one who served in the U.S. Marine Corps and who is now a Connecticut Rider Education Program instructor, it seems to just keep getting worse. I have spoken to many riders, Marines, other military veterans, pillions, politicians, and traffic safety personal since Friday's crash.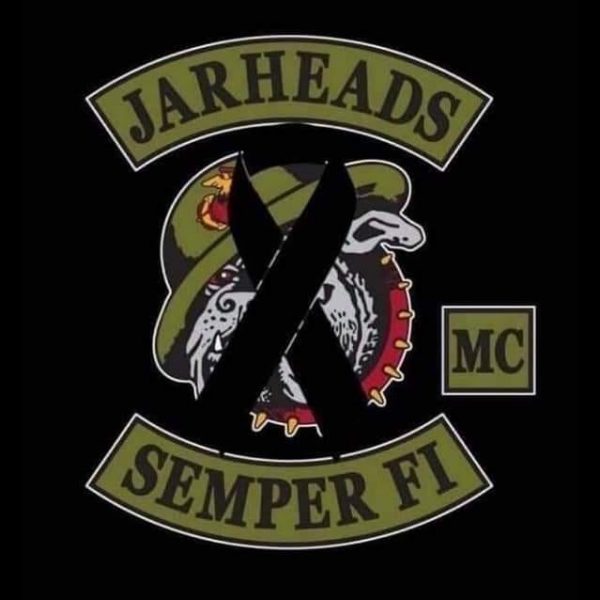 Everyone is emotional. The emotions are powerful and coming from their very souls. So much hurt and it all seems just so damn senseless. So what do we do now?
The wheels of justice are going to spin. For some, that will not be enough, but what is enough?
As a Motorcycle Safety Foundation-certified instructor, I stress very hard in my classes about riding with a good mental attitude. We all know if we are angry – someone does something that endangers us on the road, for instance – it seems that anger travels down our arms and finds itself in that right hand on the throttle.
I urge all of us to reach down deep inside and learn from this unnecessary loss of life and ride in their honor for those departed and their families. Do so for your families!
Please remember that riding in tight formations limits our options when the unthinkable happens, and I am not saying my Jarheads MC brothers were riding as such when the crash happened. I always teach others to ride staggered with plenty of distance. 
I have met drivers who have anxiety just driving with what's going on out on the roads. (Too many drivers, and riders, are aggressive, distracted or impaired.) When a bike startles them, they have admitted to "knee jerk" reactions at the wheel. The list of plausible scenarios causing the unthinkable are endless.
This may seem like a bunch of nonsense, but writing it down and sharing it sure does help me process it.
This one brought tears to my eyes more than once and that's the truth.
Seven more guards are at the gates. I will certainly ride safer in your honor.
Semper fidelis.