NEW YORK – It's been almost three months since BMW closed its company-run BMW of Manhattan Motorrad store at 555 West 57th with a promise that a new location will "open soon." It has since left customers and other BMW riders in the tri-state area in the dark about the store's status, prompting speculation on social media as to whether it's gone for good.
The store closed on Dec. 31, and a company spokesman stated in mid-December that a new store could be "expected by Spring 2022." Spring arrived on a Sunday with no replacement store in place, and no clue as to when or if it will return.
In a statement announcing the closing on its website, BMW of Manhattan Motorrad said it will be "transitioning to a new location" and noted "we have planned this transition during the winter months in order to minimize the impact on you, our loyal customers."
The statement then teased, "Please stay tuned for the latest exciting updates on our new address."
Except there haven't been any updates.
Lack Of Info Leaves BMW Lovers Wondering
The absence of info has left BMW lovers wondering whether the high cost of real estate in the city has BMW reconsidering having "a new location servicing the five New York boroughs" or whether it might be negotiating a switch from a company-run store to a traditional dealer arrangement.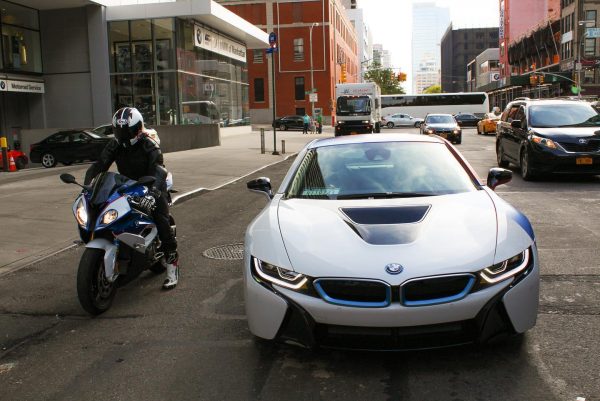 RIDE-CT & RIDE-New England has been inquiring on a monthly basis about the store's status. Responding to an email sent this morning, spokesman Oleg Satanovsky said, "We have not announced anything yet so anything people hear is purely speculation (not originating from BMW)."
Satanovsky added, "We will actually issue a release once we have news to announce!"
He did not provide any clue as to when that might be, and did not answer specific questions as to whether the "open soon" promise made in December is still operative, whether the process is taking longer than anticipated, or whether it's considering doing away with a company-run store in a favor of a regular dealership.
(Photos courtesy of BMW of Manhattan Motorrad)
Hello! If you enjoyed this story, please share it with other riders by clicking on the social media buttons below.