LAS VEGAS – BMW calls it a "research prototype for future mobility innovations." It's a R 1200 GS model that's able "to ride off, accelerate, corner, and slow down to a standstill – completely independent of its rider."
Yes, it's a riderless motorcycle and BMW used the Consumer Electronics Show here yesterday to show it off. It certainly looks to move more smoothly than most flesh and blood riders, and it can even extend the kickstand while coming to a stop.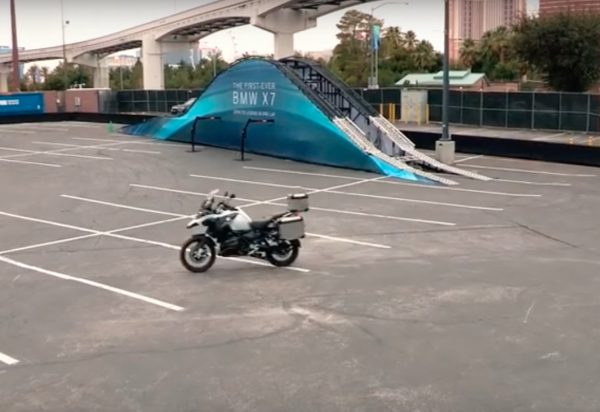 "A self-riding motorcycle helps us showcase certainly some technologies that are maybe slightly farther out," said Michael Peyton, vice president of BMW Motorrad North America, in a video (see below) put out by BMW.
"We're always looking at innovations, technologies. BMW Motorrad has always been a leader in that regard," he continued, adding that the purpose of the prototype is to "help us improve rider safety, riding dynamics of our products."
BMW didn't provide details on how the R 1200 GS operates. It certainly looks odd moving around a parking lot without a rider in the saddle.
In announcing the demo event, BMW said, "While the prototype is not intended for road use, the underlying technology will serve as a platform for the development of future systems and functions to make motorcycles safer, smarter, and have a higher level of connectivity to thrive in the future mobility environment."