It's a coincidence to be sure – two companies in the same field using the same words to promote an identical product. In this case, it's a teaser line touting battery-power motorcycles. "The Future Is Electric" proclaimed Harley-Davidson in its website introduction earlier this week of its new LiveWire model.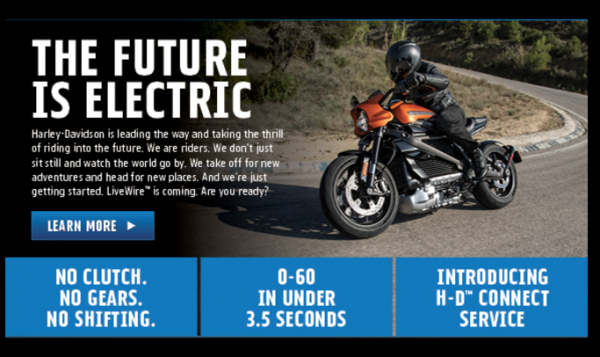 Italian electric builder Energica immediately noticed the phrase and noted that it has been using the same line since August.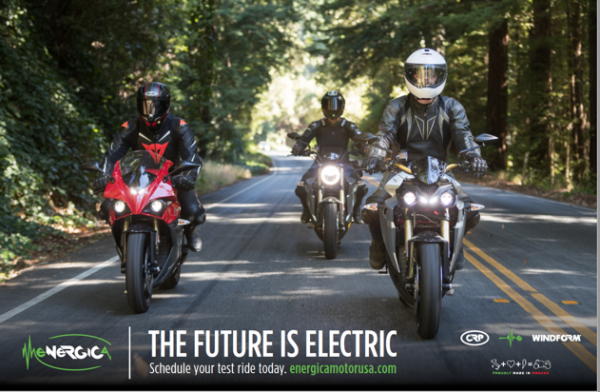 "They say imitation is the sincerest form of flattery," quipped Laurence Kuykendall, marketing director in the U.S. for Energica, in a blanket email to unknown parties, but which included RIDE-CT & RIDE-NewEngland. That email provided the comparison shots. "The Future is most definitely Electric," Kuykendall concluded.
The argument can certainly be made that the line "The Future Is Electric" is an obvious one. It's also so broad that trying to claim proprietary use would never fly. Nonetheless, a check of Harley-Davidson's website this morning by RIDE-CT & RIDE-NewEngland shows a new LiveWire picture and new liner. It now says, "The Future Has Arrived and It's Electric."