VERNON, CT – The New England Motorcycle Museum over the weekend released a schedule of major events planned for 2019, including a 2nd annual Café Fever show in August and auctions in May and September.
While the museum's booking agent, Keith Gorden, reported in a Facebook post that details will be forthcoming, the museum's emphasis seems to be on partying and having a good time.
Bike nights with "Bikes, Bands & Babes" are set for Friday nights, starting April 12. Saturdays will be reserved for "Legends, Music and Movie Night," starting April 13.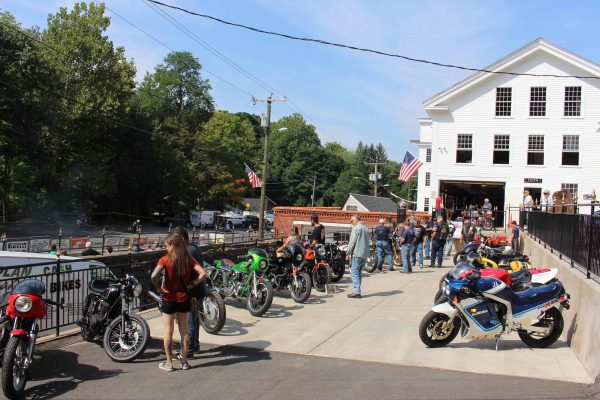 The event slate lists "Rockstock" from May 31st through June 1, "Thunderdome" from June 28 through 30, a "Kaplan America Freedom Ride" from July 5 through 7, "NEEM Hot Summer Nights" from July 26 through 28, "Café Fever" from August 23 through 25 (presented the Murdercycles motorcycle club), and "Back to Old School Rock" from Sept. 13 through 15.
A "Rocktober" event is planned for October 4 through 6, while a "Haunted Museum" affair will take place at the end of October.
The auction dates are May 25 and Sept. 27.
In his Facebook post, Gorden promised a "wild, crazy summer" at the museum and even teased "Bikini bike washes?"
The museum is located at 200 West Main Street in the Rockville section of Vernon.