NEW YORK – Nine months have passed since BMW last commented publicly on the status of a revived dealership in Manhattan, but the company apparently hasn't given up hope on re-entering the city, although an email from a spokesman this morning suggests little possibility of another corporately-owned store.
BMW "continues to search for a partner to open up a new NYC dealership," wrote Oleg Satanovsky of BMW Motorcycle Communications. This at least suggests the possibility of a store revival isn't dead and buried.
It has been almost a year since BMW of Manhattan Motorrad at 555 West 57th St. closed. The space it occupied is now utilized MINI of Manhattan. The BMW store, which dated back to 1996, was owned and run by BMW.
At the time, the company said its store would be "transitioning to a new location," with Satanovsky saying the new store could be "expected by Spring 2022." But it never came to be. Social media comments speculated that a traditional dealer arrangement might come to pass. The high cost of real estate in the city has presumably thwarted the establishment of a new BMW store so far.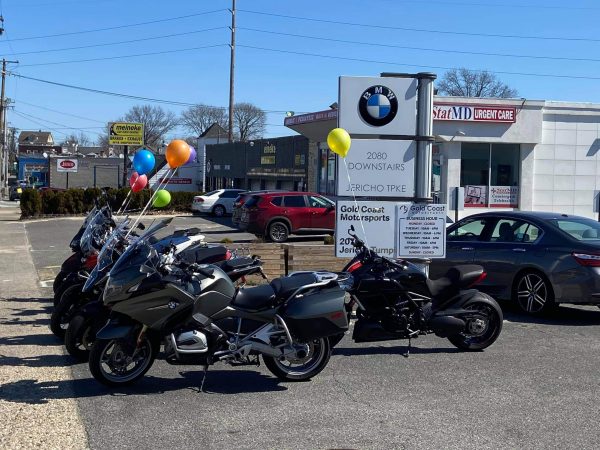 BMW Reveals New Owner for Gold Coast Motorsports
Accompanying Satanovsky's email was an end of year press release that reports BMW ends the year with 145 dealers across the United States, which includes five new dealer locations (none in the Northeast) and 10 dealers with new ownership.
As reported Friday by RIDE-CT & RIDE-New England, Gold Coast Motorsports in New Hyde Park, NY is one of the stores with new ownership, which the press released confirmed. In a subsequent email received Tuesday morning, Satanovsky revealed that the buyer of Gold Coast Motorsports is Fred Ippolito, who built Island Powersports on Massapequa, NY and Jersey Shore Powersports in Middletown, NJ.
(Updated 12/20/22 at 9:52 a.m.)
Hello! If you enjoyed this story, please share it with other riders near and far by clicking on the social media buttons below.