(Editor's note posted Dec. 14, 2021 – Bob's Diner has closed since this story was published.)
BREWSTER, NY – It was shortly after stopping at Bob's Diner here recently that I mentioned the visit to someone, who immediately responded, "That's a greasy spoon." Well, yes, and that's what makes the eatery at 27 Main St. so neat. Opened in 1955 and footsteps from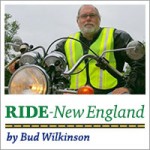 the train station, Bob's Diner is a throwback with dated decor and a grill so seasoned that nothing could possibly stick.
"Always Riding" columnist Paul Siciliano and I were headed to check out some motorcycle dealerships in the area when hunger pangs hit Paul. Spotting Bob's Diner, we pulled into a parking space across the street, inserted a quarter into the meter, and dodged traffic crossing the street to get inside. It was like being transported back to, well, 1955.
There's a counter on one end, with the exposed grill behind it, and a seating area at the other. We opted for the counter and immediately noted the decorations – well-worn napkin dispensers that resemble old Coca-Cola machines and posters on the wall touting Aunt Jemima pancakes, Western Union and Harley-Davidson.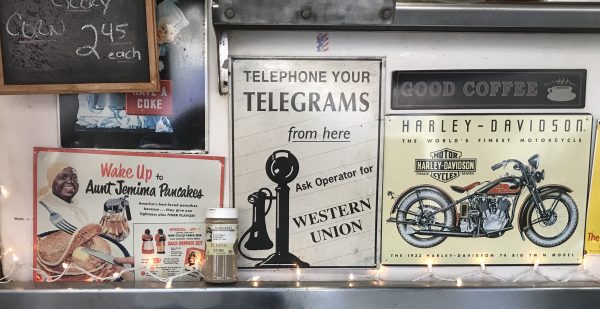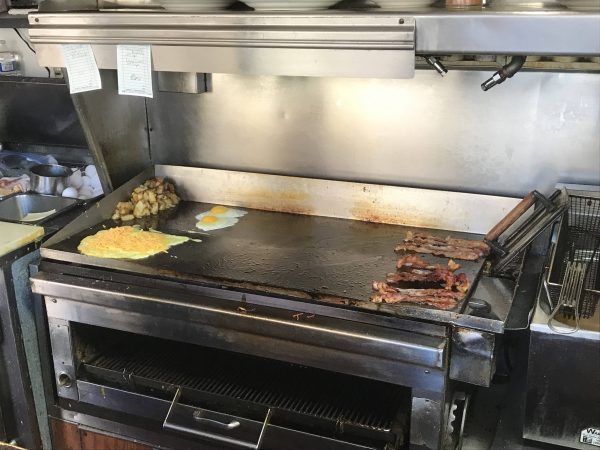 Coffee was quickly dispensed and we ordered our mid-morning breakfasts. Paul had a couple of eggs with bacon ($8.50) and I chose a cheese omelet ($7.50). As we waited, customers came and went with many being greeted by name by the friendly (if picture-shy) waitress. We took the fact that Bob's Diner has a loyal following as a good sign.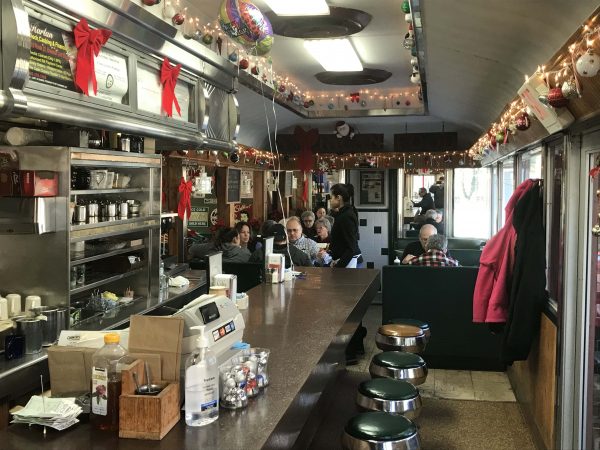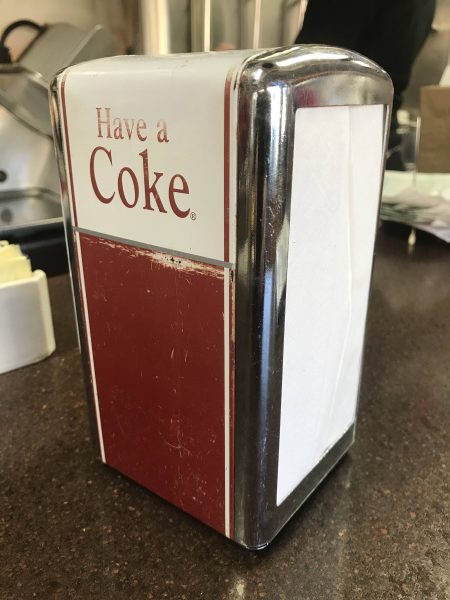 The grill chef in front of us worked steadily, preparing orders in the order in which they were submitted. Our meals arrived promptly, though, and the portions were more than adequate. In watching the omelet being made, I noted how large of a "puddle" the beaten eggs made on the grill and noted that perhaps my own kitchen technique could be improved upon. The breakfasts were certainly tasty.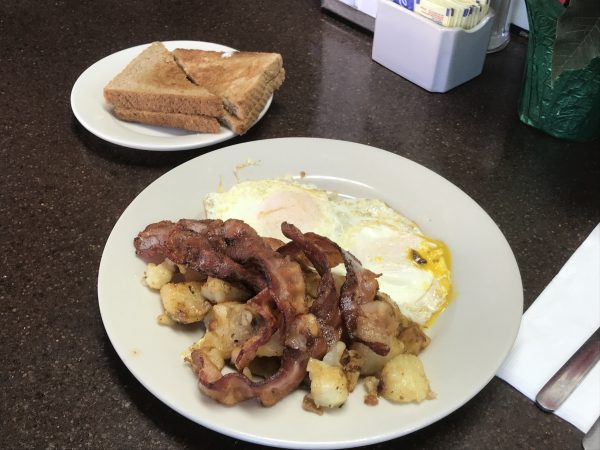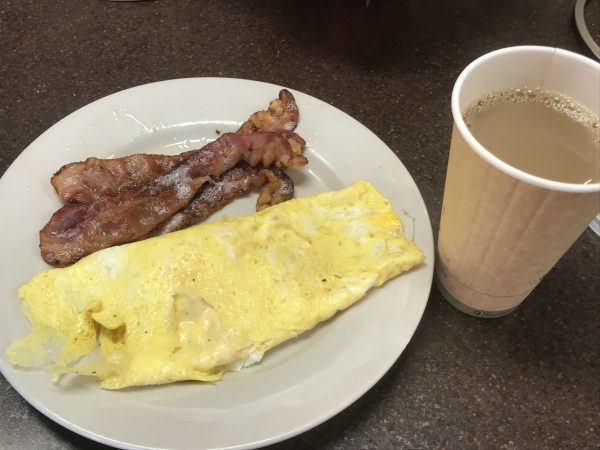 What impressed us most about Bob's Diner was the overall experience. It just feels comfortable in an old-timey way. It is, as that someone pointed out, a greasy spoon. So many places such as this have disappeared over the years. It's nice to see that a spot like Bob's Diner continues to thrive.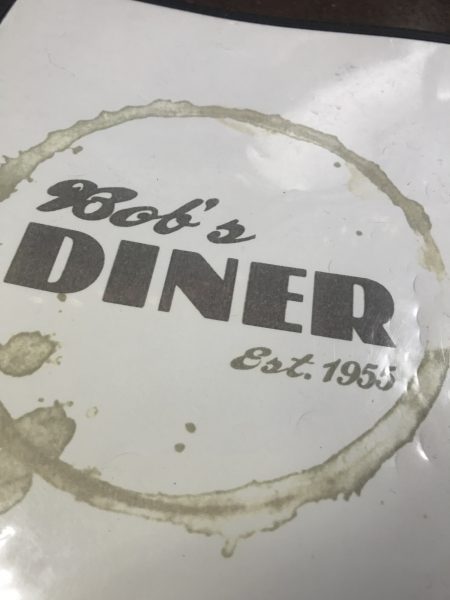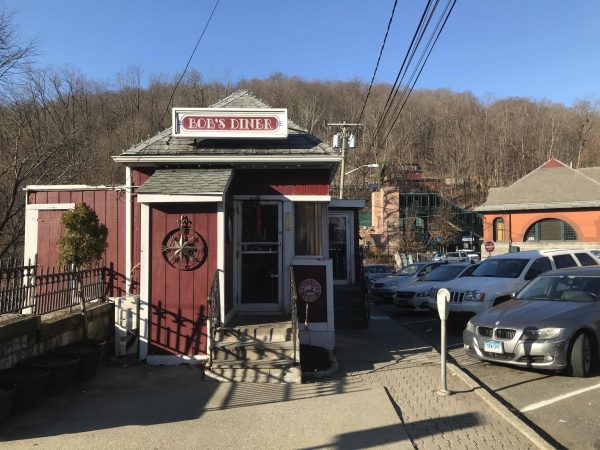 Bob's Diner is open from 6 a.m. to 2 pm. Monday through Wednesday and from 6 a.m. to 10 p.m. Thursday through Sunday.