SEATTLE – A motorcyclist in Washington is getting a $65,000 settlement in a case against the King County Sheriff's Office involving a a plainclothes detective who brandished a gun at him during a traffic stop in August 2017. The department has also agreed to amend its use-of-force policies, according to a story in the "Seattle Times" newspaper.
The incident, which the rider recorded on helmet cam, resulted in detective Richard Rowe being suspended for five days without pay for being discourteous and displaying conduct unbecoming an officer. It also garnered the sheriff's office a lot of negative publicity as the video went viral.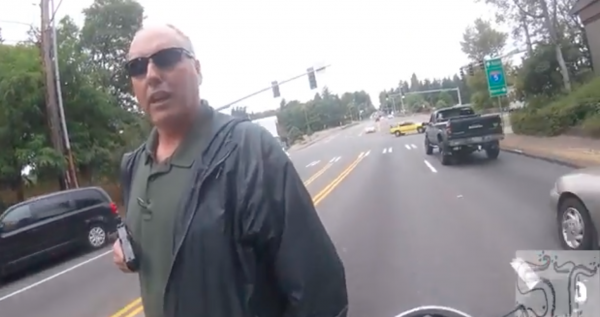 Rider Alex Randall had just pulled up to a stoplight on his Yamaha R1 on Aug. 16, 2017 when Rowe approached him from behind with a gun held tight to his chest.
In the video, which was posted on YouTube, the startled and terrified rider exclaimed, "Oh shit, what are you doing to me?"
The detective responded, "What do you mean what am I doing? You've been fucking driving reckless. Give me your driver's license or I'll knock you off this bike."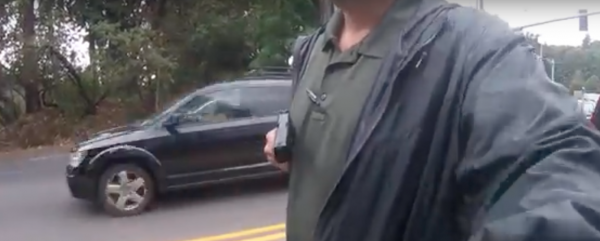 Following an internal investigation of the traffic stop, Rowe was suspended, but exonerated from using excessive force, in part because the sheriff's office policies did not define pointing a gun at a citizen as a use of force.
In a statement released last week, Randall's attorney, Christopher Carney, said the policy lapse was based on the department's misunderstanding of the law.
"In fact, federal courts have repeatedly held that pointing a gun at a citizen does constitute a use of force, and that the U.S. Constitution requires that pointing a gun must be objectively reasonable and done for a lawful purpose," Carney wrote.
"This significant flaw in the Sheriff's policies is highly problematic because it fails to inform officers that they must have a lawful basis to point a gun at a citizen, and also because it fails to create supervisory review of pointing a gun as is required for all other uses of force."
Under the settlement, the sheriff's office also agreed to alter its training and policies.
– By Bud Wilkinson
Edited at 3:47 p.m. – to remove "routine" from the description of the traffic stop. Rider had been admittedly traveling 75-80 miles per hour before being confronted by the detective.