It's a motorcycle book with a somewhat long title; one sufficiently lengthy that a high-horsepower example of its showcased brand could be a mile away by the time the reader finishes saying it aloud – "The Complete Book of Ducati Motorcycles: Every Model Since 1946."
Written by Ian Falloon, "The Complete Book of Ducati Motorcycles" was originally published in summer 2016. An even more comprehensive second edition was released recently. It's a bit thicker – 280 pages compared to the 256 pages found in the first edition – and is lavishly filled with hundreds of photos from the company's early days until the present.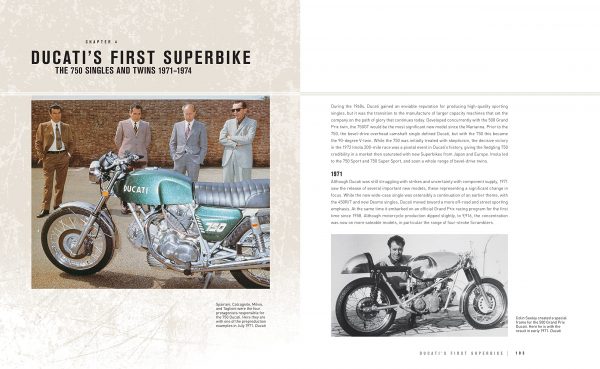 It's probably safe to say that most motorcyclists think of speed and the color red when Ducati's name is mentioned. However, the Italian company didn't begin making bikes (with a 48cc, single cylinder engine attached to a bicycle frame) until after World War II.
Falloon reports a prototype was actually issued in 1944 "and nicknamed the Cucciolo because of the high-pitched, yapping exhaust." (The word "cucciolo" is Italian for "puppy.") Whereas Ducatis of today are high-end, glamorous machines, the Cucciolo had "an unremarkable design" and provided "cheap and economical transportation."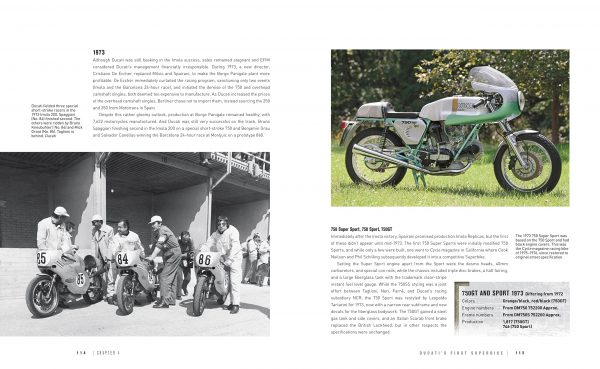 What may surprise readers who are unaware of Ducati's history is how the company began. It was launched in Bologna on July 4, 1926 by Adriano Cavalieri Ducati and his brothers, Bruno and Marcello, to build radio components.
It wasn't until 1935 that its headquarters moved to Borgo Panigale on the outskirts of Bologna. By 1940, having moved into also producing radios, cameras, cash registers, movie projectors and electric razors, it was the second largest company in Italy with 11,000 employees.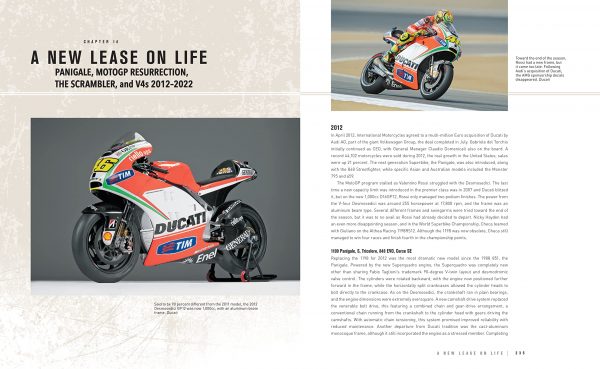 Since World War II, Ducati has grown into an iconic motorcycle brand. In the past 10 years or so, it has expanded the range of its products to include scrambler and power cruiser models. Falloon's hefty, coffee table-style book lists all models, providing detailed specs, up to and including its superbikes.
Published by The Quarto Group, "The Complete Book of Ducati Motorcycles: Every Model Since 1946" has a $60 list price, but can be found for less online. It's an offering every Ducati enthusiast should own, if only to be able to speak knowledgeably about the brand when meeting other Ducatisti.
Hello! If you enjoyed this story, please share it with other riders by clicking on the social media buttons below.