It's a long overdue fresh edition of Oil Drippings. It's the catch-all column of recent news items from near and far that maybe don't warrant a full post or somehow fell through the cracks. Here goes:
Lower "S" Version of Kawasaki's KLR650
The model has been around for 35 years and is currently on its third generation. It's been dependable, versatile and affordable, yet so many riders have rejected it because of its seat height. It's the single-cylinder Kawasaki KLR650 dual-sport.
The current generation has a 35-inch seat height, which prevents anyone standing, say, 5'10" or less from attempting to ride it, at least without modifications. Until now.
In unveiling its 2023 model lineup this week, Kawasaki introduced a new KLR650 S variant (pictured below and at top) with 32.7-inch seat height. The "S" model has lower front and rear suspension, a lower seat, and a shorter side stand, making it much more accessible to many more riders.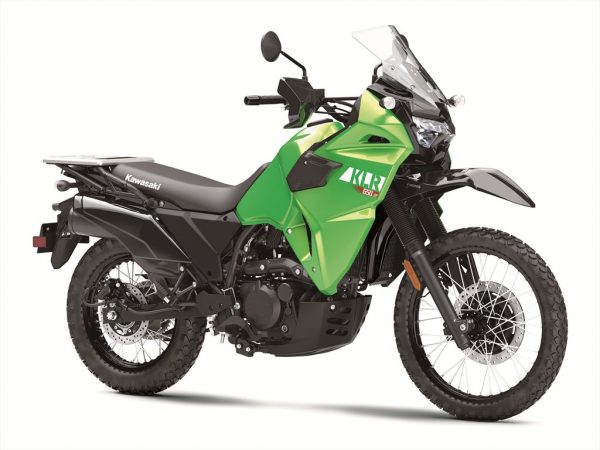 Other modifications include an increase in the space between the shifter and the footpeg and adjustable handlebar and footpeg positions.
The base MSRP is $6,899 with an ABS version going for $7,199. The base model comes in candy lime green and pearl storm gray, while the ABS will only be available in gray.
Loretta Lynn Inducted Into Three Halls of Fame
Obituaries this week for country music legend and coal miner's daughter Loretta Lynn routinely mentioned that she was an inductee into the Country Music Hall of Fame (1988). She's also in the Songwriters Hall of Fame (2008). However, it's safe to say they overlooked one other honor that connects her to motorcycling.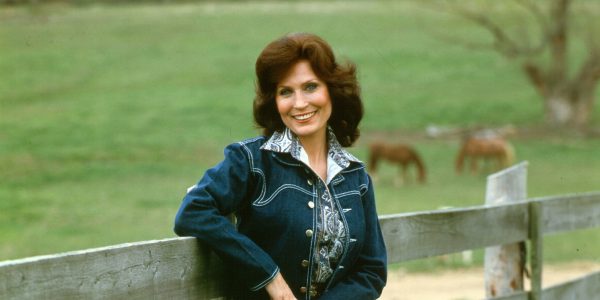 Last year, Lynn was inducted into the AMA Motorcycle Hall of Fame in Pickerington, OH. That's because, since 1982, the Loretta Lynn Ranch in Hurricane Mills, TN has hosted the AMA Amateur National Motocross Championship. Approximately 60,000 riders visited annually.
Lynn, a native of Butcher Hollow, KY, died Tuesday at age 90.
Status of Gold Coast Motorsports Still Not Revealed, Website Offline
A lot has been written, at least here, about the status of Gold Coast Motorsports, the BMW-Ducati dealer in New Hyde Park on Long Island. It has been a sparsely stocked and sparsely staffed store for quite some time, and closure has appeared imminent.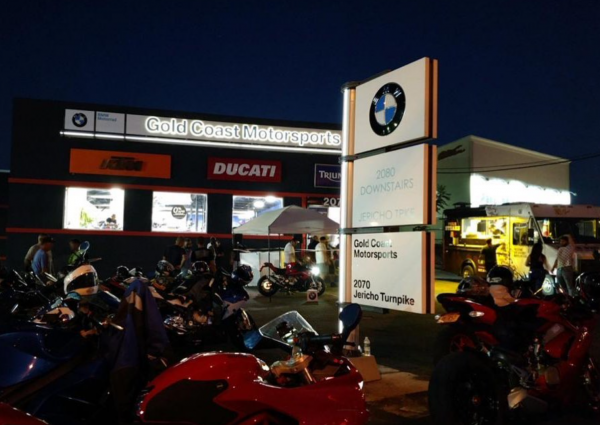 There have recently been some hints that a "crazy" sale of the store is in the works, with a possible closing weeks away. The latest sign that something is up can be seen – or, more accurately, not seen – online. The store's website has been taken down.
Ground Broken On New Can-Am Electric Motorcycle Factory In Mexico
BRP has announced that ground was broken this week in Querétaro, Mexico on a new factory that will build Can-Am's upcoming electric motorcycle models. The Can-Am Origin and the Can-Am Pulse will be built at the factory that will be adjacent to BRP's campus.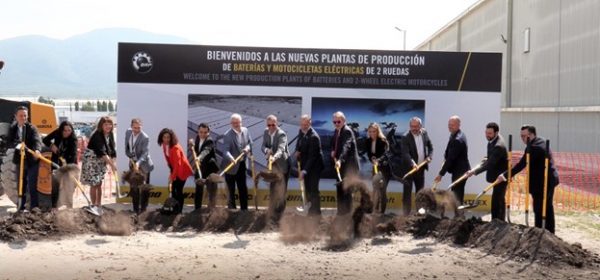 Production is expected to begin n March 2024. The electric models are due to arrive in dealer showrooms in summer 2024.