As much as some riders might wish it were so, it wasn't Harley-Davidson (or even Indian) that invented the V-twin engine that has been the staple power plant of motorcycles for well over a century. In fact, the V-twin wasn't even invented in the United States. No, its origin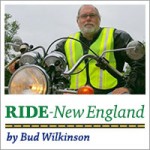 can be traced to Germany where Gottlieb Daimler and Wilhelm Maybach built the first V-twin in 1889. It produced 1.5 horsepower at 600 rpm.
It's details such as these that make Armand Ensanian's soft-cover book "Discovering the Motorcycle" an invaluable addition to any rider's library. "If somebody wants the entire view of motorcycling and its history in one volume, this is it," said the author when we chatted Sunday at Doc's Customer Appreciation Day and Bike Show in Waterbury, CT.
A lifelong motorcycle enthusiast and collector, Ensanian lives in Stillwater, NJ and garages his bikes in Queens. For Doc's show, he brought a 1954 Vincent Rapide to show off. "I'm big into vintage bikes. I have quite a collection," he said, listing a 1926 Indian Chief, a 1941 Indian Sport Scout and a modified 1956 Ariel Square Four among his 30-odd bikes.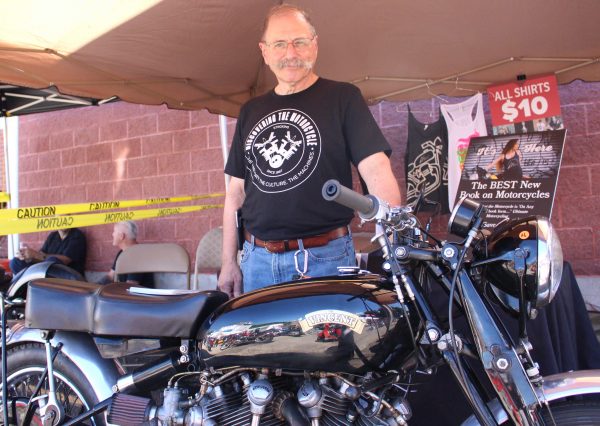 What prompted Ensanian to write a book was the response he received when showing his old bikes. "People started asking me all sorts of questions about them," he recalled. So, in 2010, he set about to write "Discovering the Motorcycle." "It took about six years. Most of the info came from old books, factory specs. Too much garbage on the internet. You can't rely on that."
"Discovering the Motorcycle" is comprehensive and packed with photos. It covers "every major facet of motorcycling, starting with its role in society and then the individual genres of motorcycles. There's a chapter that reviews the 400-year-old history of the internal combustion engine," Ensanian said.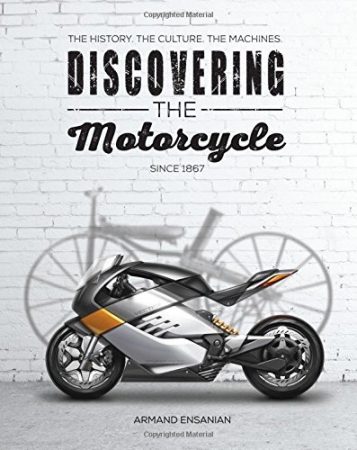 Who would've thought that the internal combustion engine went back that far? That is, until Ensanian explained, "The first internal combustion engine is the cannon – except that the piston flies out."
"Discovering the Motorcycle" goes back to 1867 and continues up through electric motorcycles of today. It covers on-road and off-road, and even contains some travel advice with a compendium of motorcycle museums.
Gathering pictures, securing rights and curating, was the biggest challenge for Ensanain in doing the book. "That was a nightmare. There's over 1,000 pictures," he said.
While Ensanian owns a modern bike – a 2009 Triumph Bonneville – he also rides his vintage ones, including the Vincent. "I ride that thing a lot. It's insured," he said. "I just couldn't stand just sitting there looking at them."
An autographed copy of "Discovering the Motorcycle" is available through the author's website for $44.99. It is also available on Amazon.