Introduced in 1946, it wasn't until 1953 that the Vespa scooter became instantly recognized worldwide thanks to the intuition of a Hollywood movie director. William Wyler was "looking for a means of transportation that the entire world could identify as typically Italian" for his movie "Roman Holiday."
Wyler made his decision and had stars Gregory Peck and Audrey Hepburn, playing an American journalist and a secretive princess, respectively, riding a Vespa 125 through the streets of Rome in the romantic comedy. Hepburn won an Academy Award for her role and the Vespa went on to become a cultural icon that looks much the same today as it did nearly 75 years ago.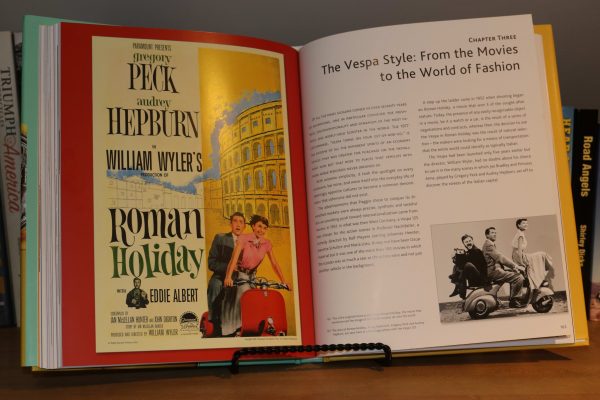 The tale of Wyler's choice of a Vespa is one of many included in the comprehensive new book "Vespa: Style and Passion" by Valero Boni and Stefano Cordara. The hard cover book mixes history with studio photos, archival pictures and print advertisements, and is a must-have tome for any Vespa enthusiast.
The co-authors recount how Piaggio made warplanes during World War II but needed to quickly find a product when an armistice was signed on Sept. 8, 1943. Company CEO Enrico Piaggio sought "to create a fast-selling, consumer-friendly, affordable vehicle," and development of a scooter commenced.
The effort was dubbed the Moto Piaggio 5 project or MP5. Test riders called the five prototypes "Paperino." More shapeless than refined, the design failed to make it to market but a subsequent MP6 design sketched by Corradino d'Ascanio did, and has since gone to sell more than 19 million units worldwide.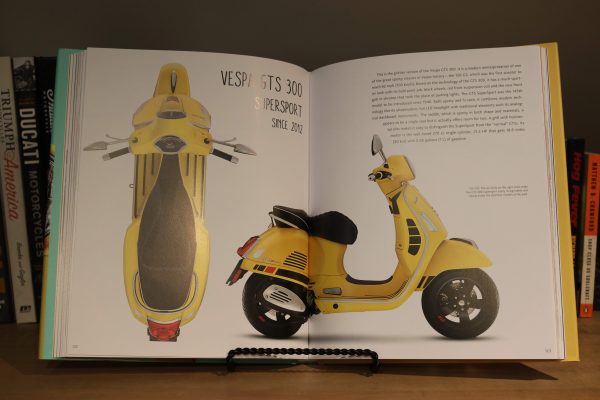 The name Vespa name was applied because the design resembled a wasp; "vespa" being "wasp" in Italian.
Only 2,484 examples of the debut Vespa 98 model were produced the first year, but the production number grew to 60,000 by 1950. The book notes, "The millionth vehicle was produced in 1956, exactly 10 years after the Vespa was born."
"Vespa: Style and Passion" covers all models produced up until today as well as details how the scooters were marketed. A print ad from the 1960s shows a Vespa in a garage alongside what appears to be a Ford Galaxie. The headline proclaims, "Maybe your second car shouldn't be a car."
The use of Vespas in movies, for rallies and races, and custom models are also covered.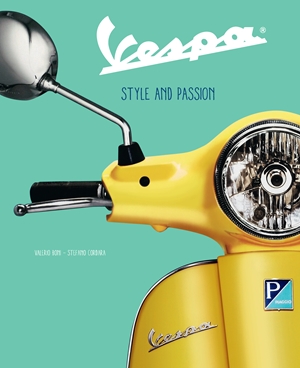 "Vespa: Style and Passion" is touted as "the official history" of the scooter brand and comes with a $40 price tag. It is available at online booksellers.
Hello! If you enjoyed this story, please share it by clicking on the social media buttons below.