BROOKFIELD, CT – Cruisers are not my preferred style of motorcycle. A vintage standard or a sport/sport touring model better suits my tastes and ergonomic needs. But when the editor heard I had just attended a BMW demo day at MAX BMW in South Windsor, CT last week, he quickly asked if I had tested the brand's new massive R 18.
"Not my style," I messaged back. His reply of "Darn. Would have liked a review" got me thinking, and when the demo truck rolled back into Connecticut for a stop at MAX BMW in Brookfield on Tuesday, I hustled down to gather some first impressions of the R 18.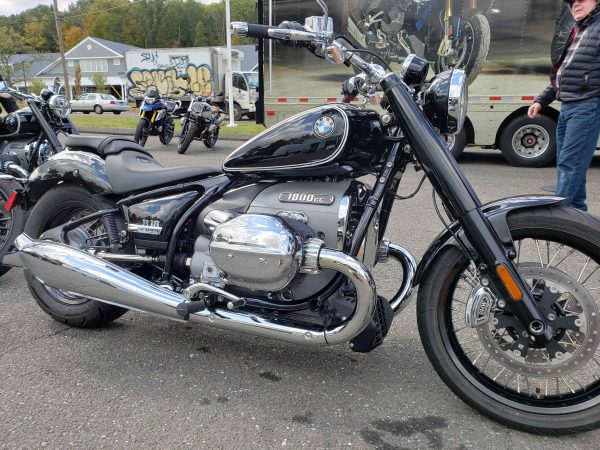 To begin, the R 18 marks BMW re-entry into the cruiser market. An earlier attempt with the R 1200 C lasted from 1997 to 2004. Its looks were off-putting to some. The R 18 is more of a classic cruiser and is a beautifully crafted bike. It looks like a custom build. Paint and finish are flawless. The sound of the Vance & Hines pipes on my demo bike was perfect. Good and throaty without being loud and obnoxious.
Biggest Boxer In BMW History
The R 18 is powered by an 1,802cc "Big Boxer" engine that produces 91 horsepower and its styling recalls BMW's R 5 of 1936. It has a low seat (27.2 inches) and a heavy weight (761 pounds fully fueled). It's wonderful for shorter riders, too low for taller ones. The wide handlebars are great for taking bike off the side stand and very comfortable when cruising.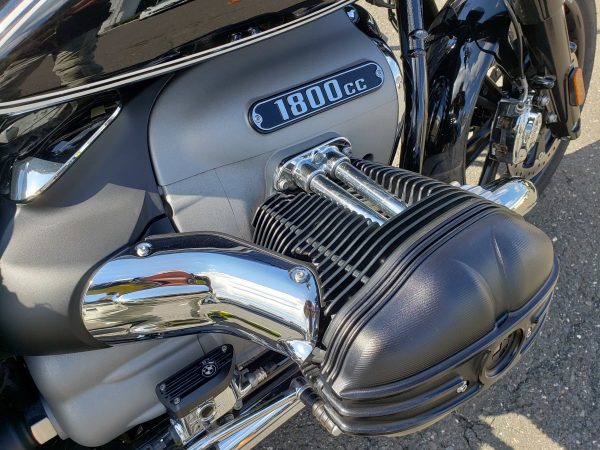 The engine is the largest boxer that BMW has ever built, and it looks it. It runs smoothly from 1,500 rpm to 3,000 rpm. Above or below there's a bit of vibration. Its sweet spot is at 2,800 rpm, which translates into 60 mph in fourth gear. The torque is awesome. There's lots of get up and go. There's no need for a tach as you feel when you shift, but it does have one.
Perfect For Foliage Rides
The suspension was comfortable. I could ride this bike for several hours on country roads and probably the highway, too. The R 18 would certainly be a great ride for fall foliage viewing both alone and with a pillion.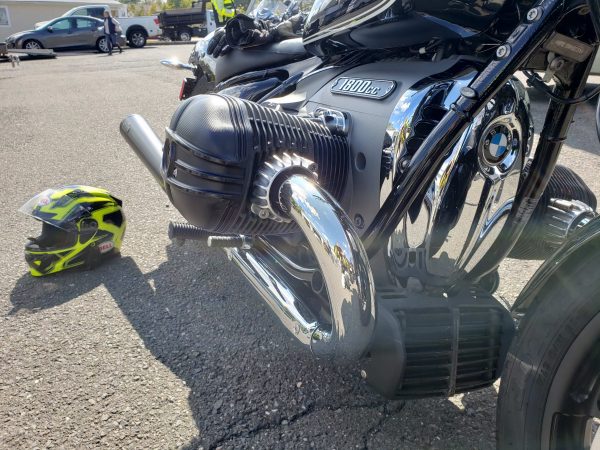 What I didn't like were the forward foot controls. I kept putting my left foot  on top of exhaust when starting off. My daily driver BMW F 800 R has high pegs, set back and the R 18 is much different from what I'm used to. Its position will be familiar to Harley-Davidson and other bagger owners.
Another tester complained of hitting shins on intake tubes, but I didn't have that issue.
The R 18 is a difficult bike to carve corners with at higher speeds, but that is not what it is meant for. The model does tilt to the side on downshifts due to a heavy flywheel and a high rotating mass. It feels like a BMW /2 or /5 on steroids. No doubt an owner would adjust and compensate automatically over time.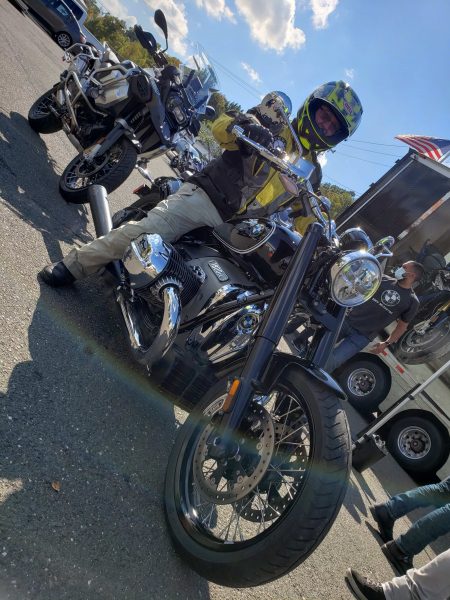 The base price on the R 18 is $17,495. Would I buy one? No, it just doesn't fit my riding style. I prefer lighter sport or sport touring bikes and riding at a "spirited" pace as well as attending track days.
Was it fun riding it? Yes, it put a smile on my face. I felt like I was riding a low revving vintage bike with all the modern technologies and safety features (such as ABS). And the quality appeared to be second to none.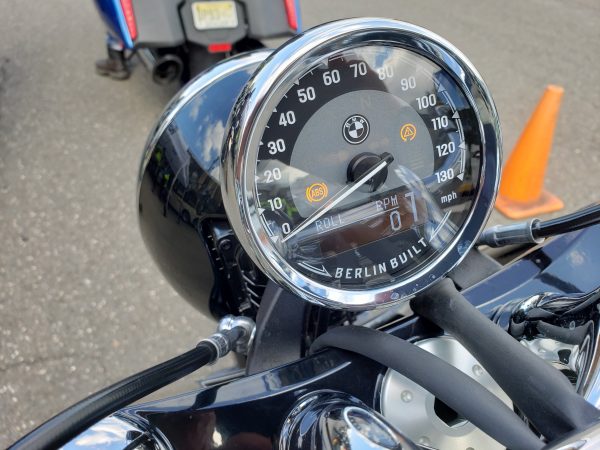 Hello! If you enjoyed this post, please share it by clicking on the social media buttons below.