AMESBURY, MA – A long-running motorcycle news and information website aimed at riders in Boston and across New England, and which had a memorable logo that showed a Minute Man riding a chopper, is no more.
Operator Paul W. Cote recently shut down Boston Biker/New England Biker (bostonbiker.com). What now appears for readers under the web address is the website of Riders Helping Riders, The Massachusetts Motorcyclists' Survivors Fund.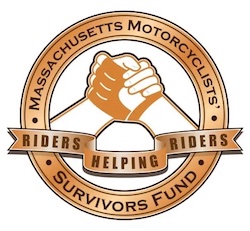 Boston Biker/New England Biker was launched in 1998 by photographer Larry Cahill of Lowell, MA. He "let go" of the website two years ago. Cote took over and quickly posted a note to the effect that improvements were on the way, but the website remained largely stagnant.
In a brief explanation of the change, Cote messaged, "I'm not as talented on the computer as Larry was." He added that the website's Facebook page proved to be sufficient for getting out the word on upcoming motorcycle events in his area.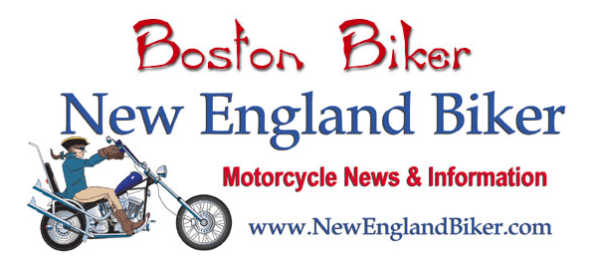 The Massachusetts Motorcyclists' Survivors Fund is an all-volunteer, non-profit organization that Cote co-founded nearly 20 years ago. It help families of riders who have been seriously injured or killed while riding.
Cote is also the man behind the "Check Twice – Save A Life … Motorcycles Are Everywhere!!!!!" campaign to raise drivers' awareness of riders.
A separate website bostonbiker.org is devoted to bicyclists in the Boston area and it not connected to the former or current website using the bostonbiker.com name.
Hello! If you found this story to be useful, please share it with other riders by clicking on the social media buttons below.