(Editor's note: Since this was published it was revealed that the person assuming ownership of the website is Paul W. Cote of Amesbury, MA., who is well known for his "Check Twice" sign campaign.)
LOWELL, MA – While details are a bit sparse, the operator of the long-running motorcycle website Boston Biker/New England Biker has decided to "let go" of the operation.
Photographer Larry Cahill, who launched the website in 1998, announced in a short post late Friday afternoon on his personal Facebook page that he has "begun the process of transferring ownership of Boston Biker and New England Biker and the trademark to a friend."
Cahill did not give a reason for his decision and did not reveal who the new operator of the website will be or when the transfer might be finalized. No mention has been made of the ownership change on the website as of Monday morning.
"It was a challenging decision to let go of something I've cared so much about," wrote Cahill. "The past few days have been really chaotic. This move gave me some peace."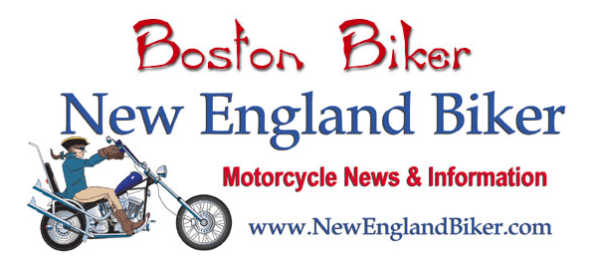 Cahill concluded his post, "I have met so many wonderful people that have become true friends. I'm hoping to stay in touch with as many as I can."
Second Change Involving A Regional News Source
The change at Boston Biker/New England Biker is the second change involving a regional motorcycle publication in the past since months.
After more than 50 years of keeping riders in the northeast informed, "Motorcylist's Post" magazine ceased publishing roughly six months ago.

The January 2019 issue was its final edition. The plug was also been pulled on the magazine's website, although its infrequently-updated Facebook page still exists.
The "Motorcyclist's Post" first edition was published in May 1967.